Master
Content
We are dedicated to creating an environment where surgical investigators discover new knowledge, develop innovations, and translate research advances into improvements in patient care. We accomplish these goals through several departmental programs:
The Office of Surgical Research team, led by Dr. Barbara W. Trautner, is composed of nearly 50 professionals, including grants managers, clinical research coordinators, database managers, biostatisticians, medical illustrators, and a medical editor and writer, who provide easily accessible, centralized expertise in clinical research.
Resident research training fellowships are the cornerstone experience for our general surgery residents in the Research Track. This track provides four of our eight categorical residents with a two-year mentored research experience in basic science, clinical research, heath services research, or bioengineering and biodesign. We also have an NIH-funded T32 training program in cardiovascular surgery research. Learn about research opportunities for residents in our General Surgery Residency and T32 Program.
Media Component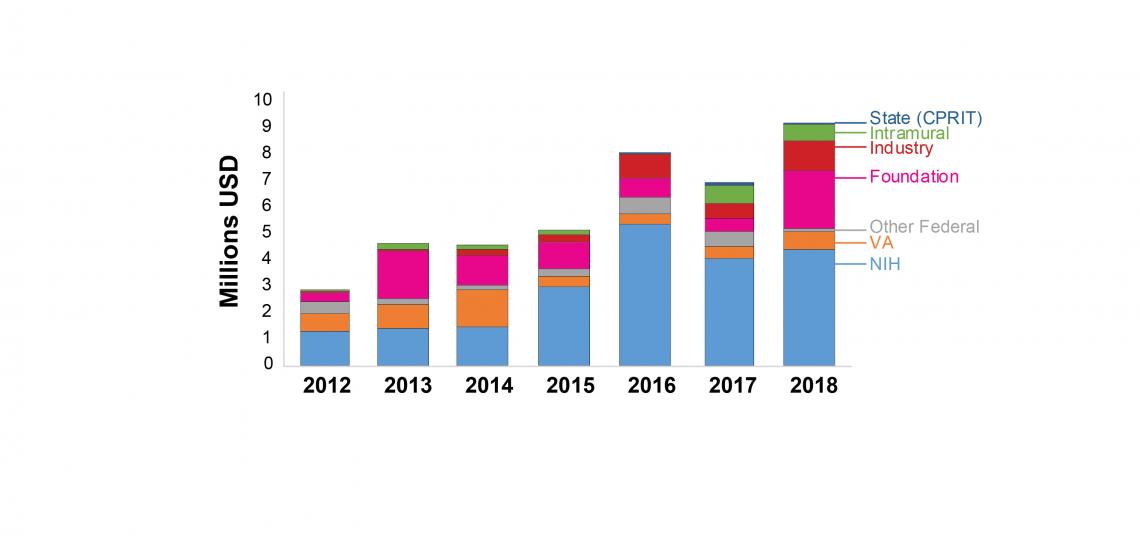 Heading
Growth in Research Support
Content
Seven-year research support by funding source.
Content
Surrounding these core programs are a matrix of faculty seed grants, and Office of Surgical Research-sponsored weekly symposia, all designed to foster and support the research mission. A growing number of campus-wide databases enable clinical research evaluating patient care throughout our program.