Master
Media Component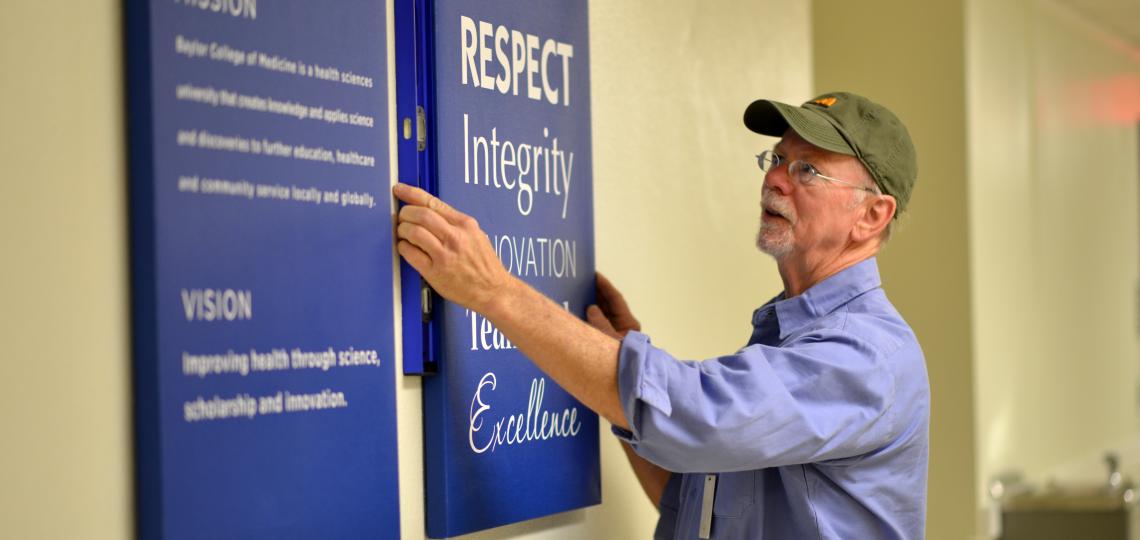 Content
Baylor College of Medicine is a health sciences university that creates knowledge and applies science and discoveries to further education, healthcare and community service locally and globally.
Content
Improving health through science, scholarship and innovation
Content
Respect
Value others and treat them with courtesy, politeness and kindness
Promote and support diversity, inclusion and equity
Encourage civil dialogue that considers diverse opinions and ideas
Integrity
Interact with honesty, consistency and transparency
Operate in ways that demonstrate ethical behaviors
Foster personal accountability to build trust
Innovation
Cultivate creative ideas and unique talents across the organization
Embrace a culture of continuous improvement
Inspire the creation and application of new knowledge
Teamwork
Sustain a culture that values collaboration
Communicate openly to enhance understanding
Establish effective partnerships
Excellence
Promote the highest standards of safety, quality and service
Strive to excel in every aspect of our mission
Support an environment that inspires the best from our people
Heading
Building on Excellence
Content
Baylor College of Medicine consistently ranks as a top choice for medical students, graduate students and health professions students.
View Rankings
Content
Our seven-year strategic roadmap provides the blueprint for leveraging Baylor's collaborative environments and historic leadership in research to form a new paradigm for integrated health sciences universities.
View the Baylor Roadmap Brochure