Master
Media Component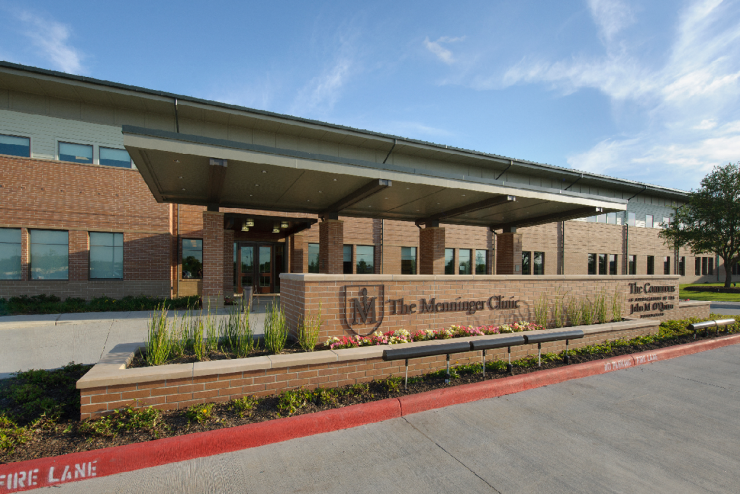 Content
Healthcare
The Menninger Clinic has provided treatment for more than 250,000 patients from the United States and around the world. Consistently ranked among the best centers in the nation for psychiatric care, the clinic offers specialty treatment programs, as well as professional assessments.
Baylor physicians provide the majority of care in the Clinic's treatment programs including, Adolescent Treatment, Compass Young Adult, Comprehensive Psychiatric Assessment Services, Hope Adult, and Professionals in Crisis. In addition, members of the Menninger Department of Psychiatry and Behavioral Sciences at Baylor conduct research that includes clinical trials, which may provide patients at the Clinic with early access to experimental treatments and other resources.
Originally located in Topeka, Kan., Menninger partnered with Baylor College of Medicine and The Methodist Hospital in 2002 and moved to Houston in June 2003. 
Education
Since its founding in 1925, The Menninger Clinic treatment programs have offered clinical placements for child psychiatry, advanced adult psychiatry, clinical psychology and social work fellows.
The defining feature of Menninger specialty inpatient treatment and education is the integration of the evidence-based, medical, psychological, behavioral and social models. This is accomplished through the use of interdisciplinary teams that include the patient as an actual member and active collaborator in his/her own treatment. Patient stays range from six to 12 weeks, allowing residents significant opportunity to participate as an integral member of a treatment team in a non-hierarchal environment that offers access to senior mentors.
In addition to clinical skills, the development of character, integrity, intelligence and sensitivity to human suffering is critical to providing quality care. Trainees at Menninger become immersed in the personhood, humanity, and life of the patient. This immersion enhances the trainees' skill set and his/her effectiveness as a clinician.
Research
With Baylor faculty comprising the majority of physicians and researchers, the Menninger Clinic is one of the premier centers in the world for care of and research into psychiatric disorders.