Master
Media Component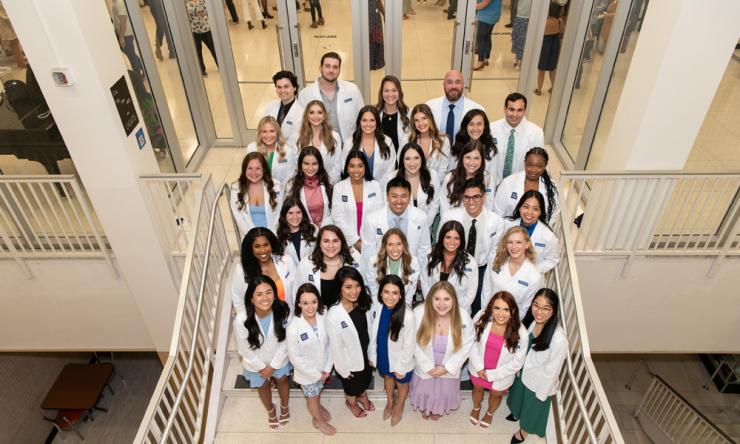 Heading
White coats at BCM
Content
The White Coat Ceremony is a rite of passage for healthcare professionals signifying the start of their education and commitment to patient care. Baylor holds three ceremonies for its different degree programs.
Heading
Baylor Medicine Primary Care
Content
Regular visits to your primary care physician are key in the early detection and prevention of many chronic illnesses. Choose the right primary care physician for you based on your needs.
Learn More
Heading
Support students experiencing food insecurity
Content
Twenty percent of Baylor students experience food insecurity. No-cost meal assistance is available to students through The GRAB (Grocery Resource at Baylor). Your gift today will help support this important resource for our students.
Give Now
Heading
Baylor receives NIH funding to examine structural racism and perinatal health disparities
Read More
Heading
Resident Christopher Wong, student Bolatito Adeyeri stay connected through advocacy work
Read More