Master
Heading
Progress Notes' Diversity Essay Contest
Content
Progress Notes, the student magazine of Baylor College of Medicine, recently launched an essay contest to allow reflections on diversity in medicine and the biomedical sciences. This student-led project is co-sponsored by the Office of Institutional Diversity, Inclusion, and Equity at Baylor. 
Read the Winning Entries
Heading
Black Scientist Collective Inaugural Essay Contest
Content
The Black Scientist Collective (BSC) at Baylor College of Medicine includes trainees (students, post-doc, research technicians, etc.) that promote black excellence in science.
 
BSC is hosting an essay contest for high-school students that show interest in STEM-related careers. Senior-level high-school students in Houston who identify as Black/African-American/African-descendant are welcome to apply. The winner will be awarded a Chromebook to assist their efforts in college.
 
Applications are due on March 31 at 5 p.m.
Submit Your Essay
Heading
Coronavirus Resources
Content
Baylor College of Medicine has assembled a wealth of resources to help you navigate the COVID-19 pandemic. See the latest from the Centers for Disease Control and Prevention and the World Health Organization, as well as local and state guidelines and services. Other topics are tips on working from home, how to manage your health and other coronavirus resources.
See Resources
Heading
Harris County Precinct 2 Unveils Smart Pod
Media Component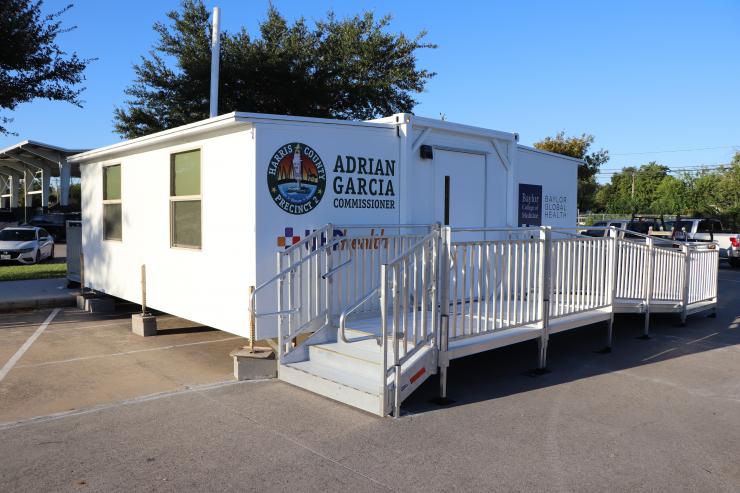 Content
Harris County Precinct 2 has purchased the first of two Smart Pods available in the U.S. Known as ACCESS2HEALTH, pods will initially be used for COVID-19 testing. In the future, the pods will be available to treat infectious diseases and other illnesses.
Learn More
Content
Baylor College of Medicine is more than just healthcare, research and education.
Content
We foster partnerships that facilitate the sharing of knowledge, skills and talents to better lives for people from Honduras to Botswana, from Romania to China, and across the United States.
Learn About Our Global Outreach
Heading
Baylor in the Community
Content
Baylor College of Medicine supports the volunteer efforts of faculty and staff who contribute to their communities and beyond. Learn more about the Employee Volunteer Program.
Learn More
Heading
Baylor College of Medicine Values
Content
Faculty, staff and trainees demonstrate our core values of respect, integrity, innovation, teamwork and excellence every day. See members of the Baylor College of Medicine community recite our value statements in a variety of languages.