Master
Media Component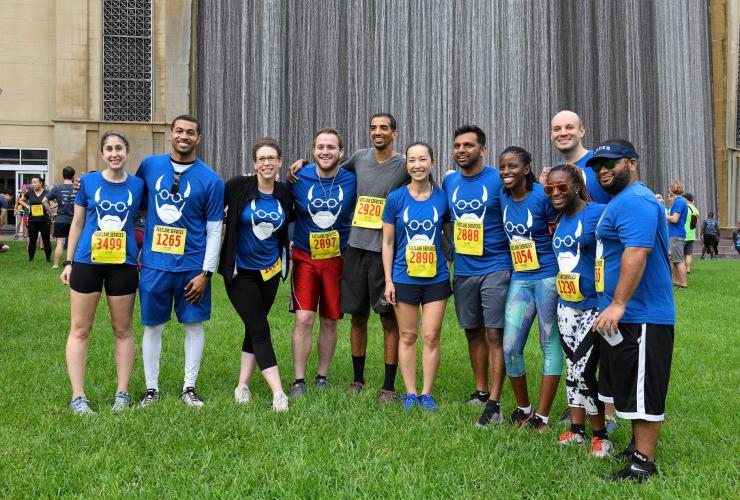 Content
A health sciences university like Baylor College of Medicine is defined by its commitment to its mission of excellence in patient care, biomedical research, medical education and community service – with a single objective: the improved health of the community.
With this commitment in mind, we provide a range of health-focused resources including seminars, lectures, online libraries, interactive experiences and featured events. These programs are forged with the goal of expanding educational resources available to the public and to and contribute to the health and vitality of all of our communities.
Content
Upcoming Events and Opportunities for the Community
Date
Event
Description
Resource Links
March 18 and 23, 2023
Colorectal Cancer Awareness Performance 
Colorectal cancer awareness takes center stage in "The Marriage Test", a play about an engaged couple put to the test when an ex-spouse is diagnosed with colorectal cancer. This performance is brought to you by the Dan L. Duncan Comprehensive Cancer Center. Performances will be held on Mar. 18 at Fallbrook Church and March 23 at Brentwood Church. 
March 25, 2023
Alzheimer's and Dementia Presentation 
Baylor College of Medicine in collaboration with Harris Health System will be hosting an Alzheimer's & Dementia Presentation on March 25, 2023 at 10 a.m. Healthcare providers will be answering questions anything related to Alzheimer's and Dementia. The event will take place at the Harris Health Northwest Health Center. This presentation will take place in-person and in Spanish. 
Register here
Ongoing
Turkey & Syria Earthquake Relief
On Feb. 6, a powerful earthquake impacted Turkey and Syria. The earthquake reached a 7.8 magnitude, making it one of the strongest quakes to hit the region in more than a century. This natural disaster has left thousands of people dead and many more injured. Your donation will help in the efforts to support the victims and families affected by this natural disaster. 
Ongoing 
Turkey & Syria Earthquake Relief 
Additional Donation Resources. 

Ongoing

Bioethics Grand Rounds

Ever-changing topics related to ethical, social, legal and policy issues that arise in biomedicine and biomedical research.

View schedule on the Center for Medical Ethics and Health Policy's Community & Events page.

Spring 2023
*For parents, caregivers, health professionals

Evenings with Genetics
Evenings with Genetics is a seminar series about genetics and family's health, based on the most current information for many genetic conditions.
Visit the website for the latest information on upcoming virtual seminars.