Master
Media Component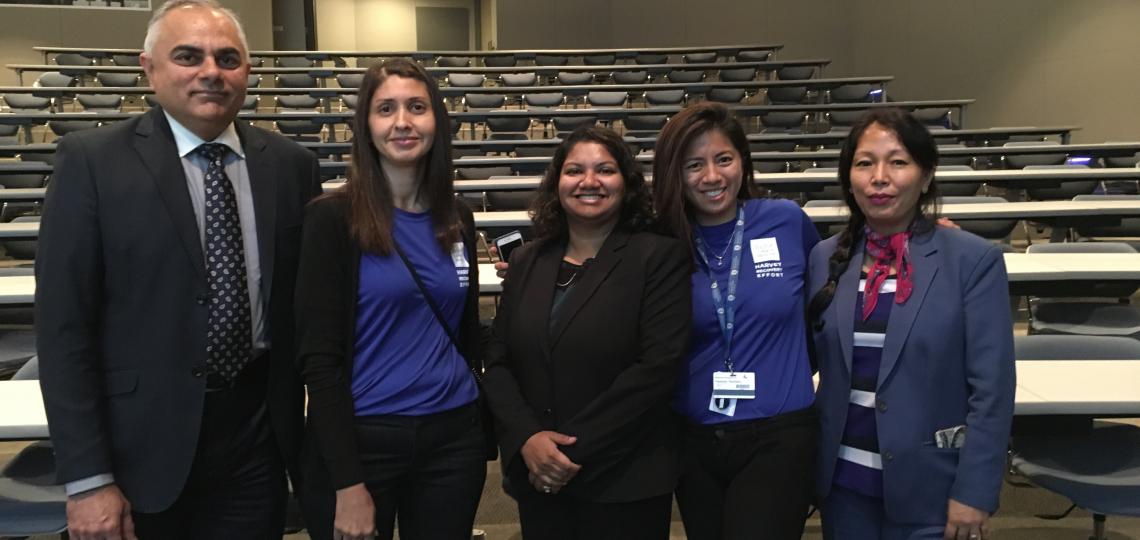 Heading
Recognizing Symptoms, Teaching Calming Skills
Content
Dr. Asim Shah, professor in the Menninger Department of Psychiatry and Behavioral Sciences, led a symposium for area educators on identifying and addressing symptoms of post-Hurricane Harvey traumatic stress in children and adults. He is pictured with co-presenters Dr. Nizete-Ly Valles, Dr. Asna Matin, Dr. Stephanie Hernandez and Dr. Sophia Banu, assistant professors in the department.
Counselors, psychologists, social workers and educators from more than 20 school districts and county agencies signed up for the October symposium, which focused on practical advice and age-appropriate solutions to meet the immediate and longer term mental health needs of the community, whether recovering from a storm or coping with other traumas.
Heading
Coping with Harvey and its Aftermath
The way kids react in these situations is very different from adults. Families need to watch out for the warning signs that kids may not be coping well with the events they've experienced.
Content
It is common for those who have gone through a traumatic experience like Harvey to suffer from anxiety, depression, stress, fear and insecurity, Shah said. These feelings can last for months and develop into post-traumatic stress disorder.
Shah warned that it is especially important to pay attention to how children may be dealing with the trauma of their experience.
Read More
Content
These four worksheets can assist in the evaluation of an individual's level of stress in the aftermath of Hurricane Harvey.
Content
Review the presenters' slides from the symposium.