Master
Media Component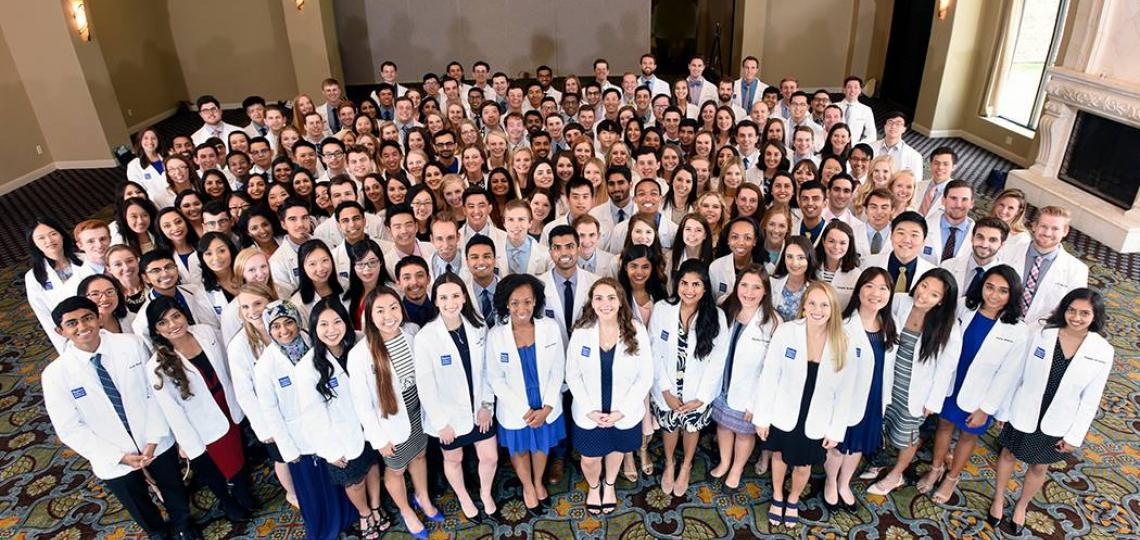 Content
Join our diverse and collaborative community of faculty and students. From orientation through graduation and beyond, you will have the support you need to succeed.
Media Component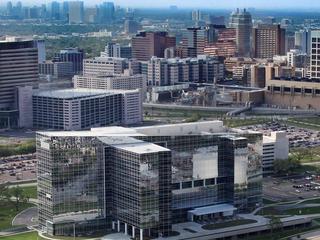 Content
Learning in the Texas Medical Center - the world's largest medical complex - you will have access to the diverse care settings and patient populations you need to be prepared wherever your career path leads.
9.200 patient beds
10M patient visits per year
180K+ surgeries per year
8th largest business district in the United States
106K+ employees
The number of clinical sites in the TMC and broad variety of clinical experiences opens the door to unlimited opportunities.
Content
The Texas Medical and Dental Schools Application Service (TMDSAS) is the centralized application processing service for applicants to the first-year entering classes at all of the public medical, dental and veterinary schools in the State of Texas. Baylor recommends all M.D. program applicants read the TMDSAS application guide in its entirety before starting the application. Applicants will receive an email invitation to complete the BCM secondary application after submission of their TMDSAS application.
Please note that M.D./Ph.D. program applicants will complete the AMCAS application, not the TMDSAS application.
View Admissions Information
Heading
Record of Success
Content
In 2019, 100 percent of Baylor students passed the first time they took the USLME Step 1 exam (compared to 97 percent national average first-time pass rate).

While the USMLE Step 1 National average score was 231, Baylor Students scored an average 244.

Our students have consistently performed above national averages since the USLME Step 1 was first offered in 1993.

Upon graduation, our students have a proven track record of being accepted to one of their top three choices for residency training. View 2023 Match Day by the Numbers.
Together we will transform your dreams into your future.
The most important factor that led me to choose Baylor College of Medicine was that I felt the faculty and students were really supportive.
Heading
Graduate with Less Debt
Content
Average Debt Baylor College of Medicine: $119,892
Average Debt Private Medical Schools: $218,746*
Average Debt Public Medical Schools: $194,280*
(*Source: AAMC Debt, Costs and Loan Repayment Fact Card 2021)
U.S. News and World Report: In the research intensive category, Baylor remains among the top 25 medical schools in the nation at 22nd, and in the primary care category, rose to 16th. These rankings place Baylor College of Medicine in the top 15% of all U.S. medical schools.
View tuition and fees
Heading
Foundation for Success
Content
Baylor's accelerated, integrated approach to teaching the core scientific concepts that underlie medicine and our exceptionally diverse clinical training opportunities combine to create a curriculum that prepares our students for success.
Here, you'll learn how to keep up with, understand, and take advantage of ever-changing information, work in multidisciplinary teams, and interact effectively and compassionately with diverse populations.
Learn more
The best surprise for me was how welcoming the student body and faculty are. The Peer Resource Network gives us a community of students to connect with right away and contacts with students in other classes who we can feel comfortable going to for guidance. The faculty members are very open to student input and respect our opinions.
Content
Why choose Baylor College of Medicine for your medical school training? Watch interviews from Baylor students and the senior dean to learn more.