Master
Content
Event: Bringing Storytelling & Reflection into Caretaker-Patient Communication
On June 7, HEAL hosted its first communications workshop titled "Bringing Storytelling & Reflection into Caretaker-Patient Communication" at the TMC library. The event was attended by BCM, TJFFCOM, and TCH faculty as well as trainees from BCM. Shout out to HEAL members, Ricardo Nuila, M.D.; Andrew Childress, Ph.D.; Stacy Nigliazzo RN, MSN , Burke Nixon, MFA and Larry Laufman, Ed. D for facilitating and contributing to the success of this event!
Opportunity: Virtual Bioethics Grand Rounds - How the Arts and Humanities Can Help Build Trust and Demonstrate Compassion
On May 17, Dr. Childress organized and moderated a panel entitled "How the Arts and Humanities Can Help Build Trust and Demonstrate Compassion."  Three artists from around the Texas Medical Center joined him for a lively conversation about the arts and humanities. Melissa Aytenfisu, a visual artist and Project Specialist at the Center for Performing Arts Medicine at Houston Methodist Hospital, shared her beautiful portraits and murals with the audience. She also discussed the profound impact that art making can have on healthcare professionals' wellbeing. Neuroscientist and part-time thespian at the Playback Theatre, Dr. Ramiro Salas, shared how participating in Playback Theatre can lessen PTSD symptoms and help participants make meaning out of difficult experiences. He shared his own story of how Playback Theatre helped him work through some issues that he had been facing. Physician-author, Dr. Ricardo Nuila, shared an excerpt from his latest book, The People's Hospital, which described the value of stories as a form of physician advocacy. 
Event: Author and Physician, Dr. Abraham Verghese discussed his latest book, "The Covenant of Water"
On May 8, HEAL collaborated with Inprint Houston, to host physician and author Dr. Abraham Verghese. After a discussion of his life and career in medicine with Dr. Nuila, Dr. Verghese read from his latest book, "The Covenant of Water." BCM faculty, staff, trainees, and alumni gathered together with colleagues from across the TMC to learn about the importance of humanism in medicine. Our thanks to Dean Christner and President Klotman for supporting this successful event.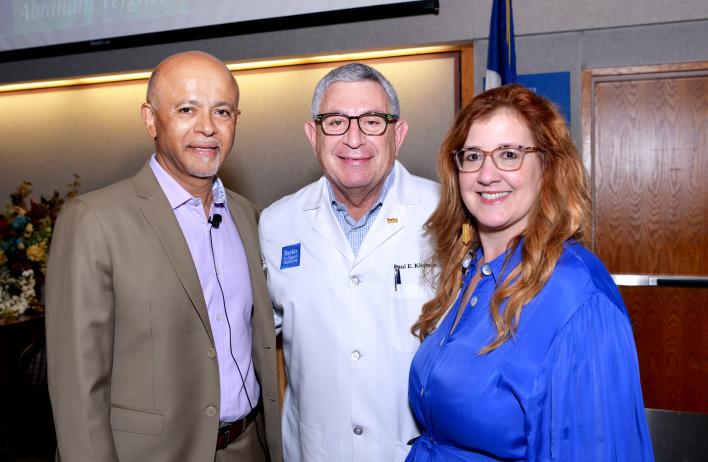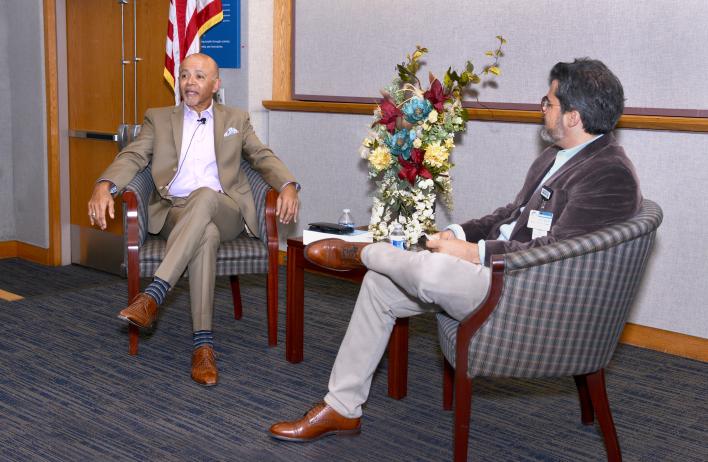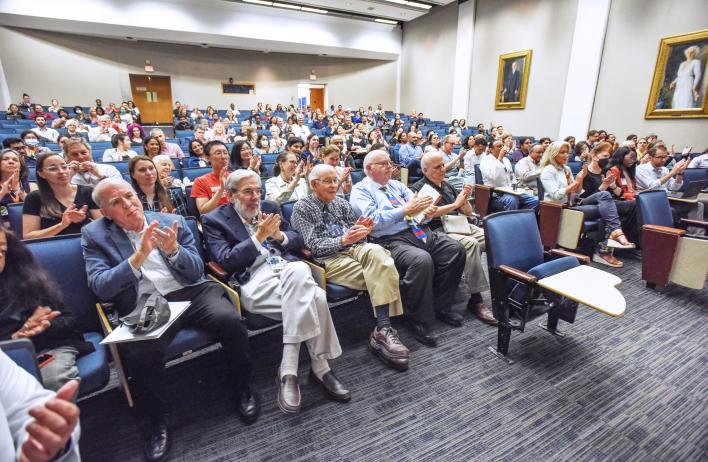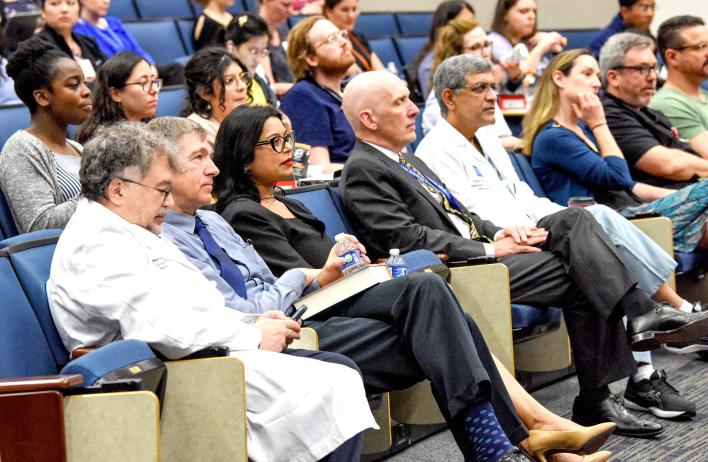 Content
Event: HEAL Book Club
In April and May, HEAL launched its pilot book club, featuring three short readings by the acclaimed award-winning author and physician, Dr. Abraham Verghese. The event which garnered virtual participation from members of the TMC community was led by BCM student, Sophie Schott who has a passion in the intersection of medicine, history, and medical humanities.
Content
Event: Author and Physician, Dr. Ricardo Nuila discusses his book, "The People's Hospital: Hope and Peril in American Medicine"
On April 12, Dr. Ricardo Nuila, the director of HEAL, presented his book, The People's Hospital to the BCM community. The book event was a triumphant celebration of how storytelling can invigorate healthcare advocacy and reform. Dr. Nuila shared captivating excerpts from his book and he discussed the challenges and triumphs of advocating for better healthcare with Dr. Woods Nash. The event culminated with a lively book signing, leaving attendees inspired and empowered to continue the fight for a more just and equitable healthcare system.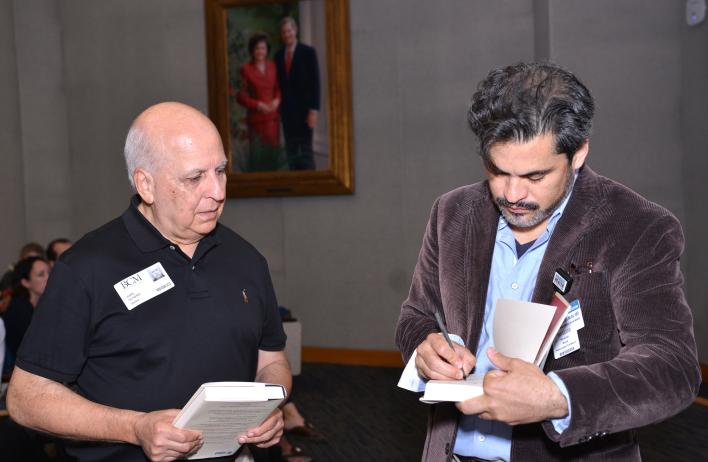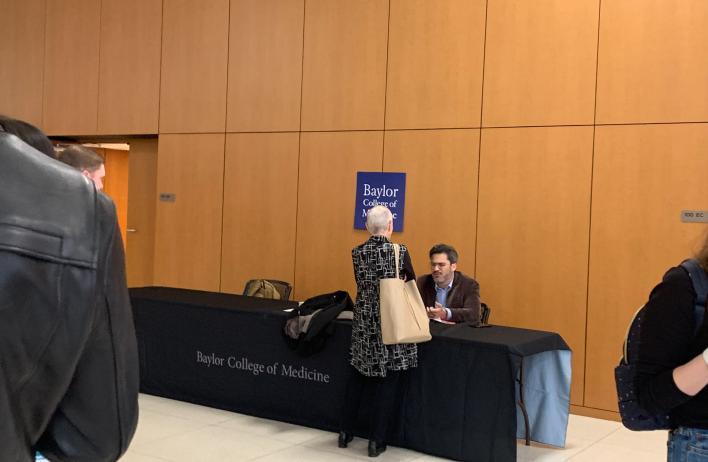 Content
Event: Off Script "Seasoned" 
On April 6, HEAL hosted its biannual Off Script event with the theme "Seasoned" at The Health Museum. The event was a remarkable achievement, featuring seven storytellers from across the Texas Medical Center (TMC). The community reading showcased touching stories from various healthcare professionals, including pediatricians, an ophthalmology assistant, a graduate student, and several medical students. It served as a true celebration of the healthcare community's resilience and dedication. Keep an eye out for our next call for submissions!