Master
Media Component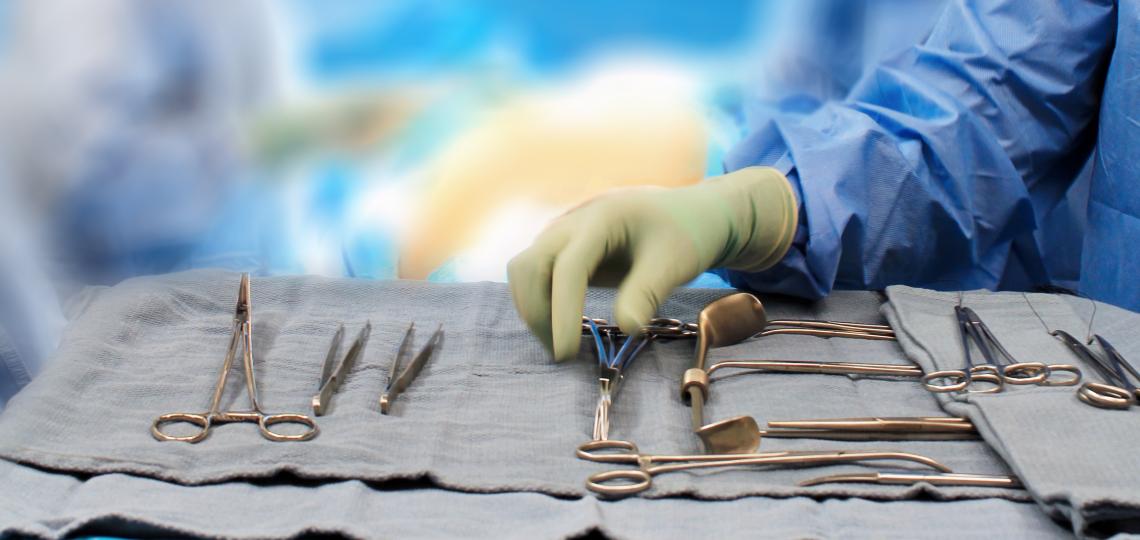 Heading
Division Overview
Content
Faculty in the Division of Plastic Surgery combine the science of medicine with the art of patient care in their practices, which include the Center for Plastic Surgery at the Baylor College of Medicine Lee and Joe Jamail Specialty Care Center, Ben Taub Hospital, Houston Methodist Hospital, MD Anderson Cancer Center, the Michael E. DeBakey VA Medical Center, and the pediatric clinics and hospital services at Texas Children's Hospital.
Baylor College of Medicine has one of the oldest plastic surgery programs in the United States with legendary figures in plastic surgery who have graced Baylor's halls; such as Drs. Ralph Millard, Baron Hardy, Melvin Spira, and Samuel Stal. Here, our faculty and alumni have helped cultivate a culture of excellence that has persisted, extending to editorships of Plastic and Reconstructive Surgery Journal, presidents of the American Society of Plastic Surgery and the American Association of Hand Surgeons as well as a myriad of awards and honors.
Since its inception, the Division of Plastic Surgery has driven advancement and innovation in all aspects in plastic surgery with the mission to continue this tradition by recruiting the brightest minds and setting the boldest goals.
Our doctors provide advanced techniques in aesthetics and aesthetic Surgery, facial plastic surgery, cosmetic skin and body surgery, reconstructive breast surgery, reconstructive surgery, craniofacial surgery, and hand surgery.
The division has been recently recognized as a top program for research and reputation for programs with county, veteran's affairs hospitals, and major tertiary referral hospitals.
The Plastic Surgery Integrated Residency Program is one of the top plastic surgery residency programs in the country and one of the oldest in the U.S. It is a multi-institutional, integrated, six-year residency, fully accredited by the Residency Review Committee for Plastic Surgery and the Accreditation Council for Graduate Medical
Education.
The Pediatric Plastic Surgery Fellowship Program at Baylor and Texas Children's has been in existence since 2012. It is among the largest pediatric plastic surgery groups in North America. The program is situated in the Texas Medical Center and the largest children's hospital in North America. Plastic Surgery Residents receive training from busy services at Ben Taub Hospital with Harris Health Systems, MD Anderson, Houston Methodist Hospital, Baylor St Luke's, Dallas Day Surgery Associates, and Texas Children's.
Ranked first in the nation by Doximity.com for research output of any plastic surgery program in 2020, our faculty members pursue a wide variety of clinical and basic science research projects. Our faculty are at the forefront of the newly formed discipline of spino-plastic reconstruction, a collaboration between plastic surgeons and spine surgeons. Furthering the field of craniofacial surgery is another hallmark of the division. The majority of this work focuses on improving the care of patients with facial injuries or congenital deficiencies.
Faculty members have also been studying new treatments for mandibular fractures, including studies evaluating the biologic response to resorbable plate and screw fixation, and a clinical study to determine the optimal method to stabilize mandibular fractures.
Content
View a message from the Division of Plastic Surgery Chief, Larry H. Hollier Jr., M.D., F.A.C.S.
Content
Learn more about the Division of Plastic Surgery fellowship programs.
Content
Division faculty members pursue research projects that focus on improving the care of patients with facial injuries or congenital deficiencies.
Content
Learn more about our healthcare offerings in the area of plastic surgery.