Master
Media Component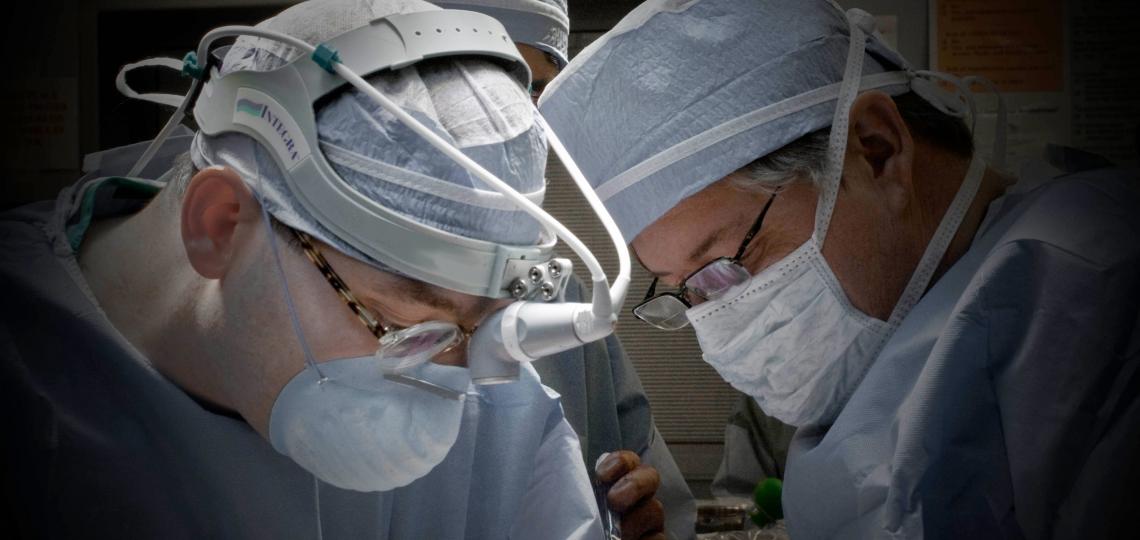 Heading
The David J. Sugarbaker Division of Thoracic Surgery
Heading
Division Highlights
Content
Since 2016, the division has performed more than 1000 robotic surgeries.
The Systems Onco-Immunology Lab is has been funded by the NIH for its investigation of mechanisms of response to immunotherapy and mechanisms of carcinogenesis in thoracic cancers. 
Research funding now includes an R37 research grant from the NCI (up to 7 years of funding) and two CPRIT awards.
Industry-sponsored investigator-initiated trial of cyclosporine for the treatment of patients with COVID-19.
We are recognized for our Lung Institute and specialized centers including the Center for Dysphagia and Swallowing Disorders, the Mesothelioma Treatment Center, and the Thoracic Outlet Clinic.
We offer a Thoracic Surgery Integrated Residency Program, a Thoracic Surgical Training fellowship and a Thoracic Oncology Fellowship.
Clarity of purpose and focused attention, these are indeed the essence of excellence.
Heading
Be Part of a Legacy
Content
The David J. Sugarbaker Division of Thoracic Surgery Endowed Fund has been created to support the training of future thoracic surgeons to carry on his legacy.
Donate
Content
The Division of Thoracic Surgery at Baylor College of Medicine offers a variety of clinical and research training opportunities.
Learn More
Content
Explore clinical and basic science research from the Division of Thoracic Surgery.
Learn More
Content
We provide surgical and postoperative care to individuals with thoracic surgical problems.
Learn More