Master
Content
Our laboratory's expertise is in the development and application of direct mass spectrometry technologies for tissue analysis and disease detection. Our research projects are focused on the identification of metabolic markers of cancer and other diseases, as well as in the development of mass spectrometry technologies and medical devices for surgical use.
We use a combination of chemistry, mass spectrometry, statistical analysis, machine learning, and device prototyping techniques to solve complex problems in biomedical research and develop new technologies to improve patient care.
We are keenly interested in improving clinical decision-making for cancer diagnosis and during surgery by providing clinicians with disease-predictive metabolic information in near real-time, as well as building a deeper understanding of disease progression, prognosis, and treatment strategies.
One of our exciting inventions, the MasSpec Pen technology, has been featured on the television series Grey's Anatomy and is currently being tested by surgeons in the Texas Medical Center. We also develop cutting-edge mass spectrometry imaging technology to spatially interrogate molecular composition in tissues and in challenging clinical samples.
Our lab is funded by the NIH, CPRIT and other medical and research foundations.
Heading
Principal Investigator
Content
Dr. Livia Eberlin's research program centers around the development and application of novel mass spectrometry technologies in health-related research.
View Bio
Media Component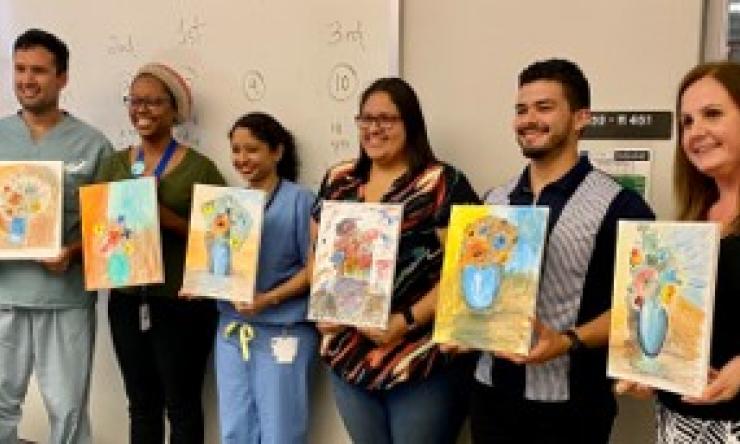 Heading
Events and Outreach
Content
Cutting Loose Social painting competition.
Media Component