Master
Media Component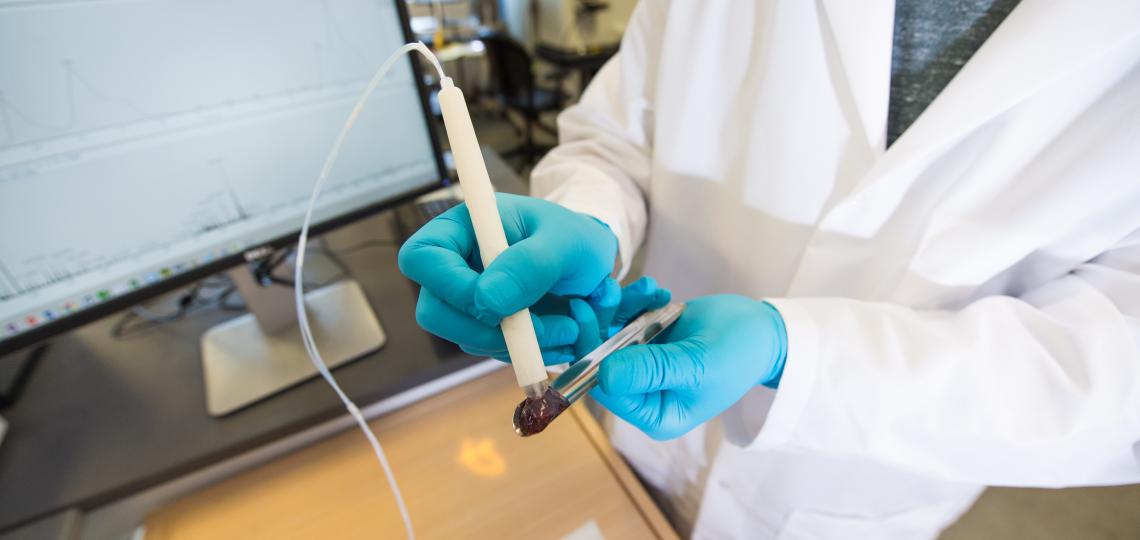 Content
The Division of Surgical Oncology is an integral part of the ongoing multidisciplinary teams that work together through the Dan L Duncan Comprehensive Cancer Center, which is funded by NIH to provide patient care driven by research across scientific disciplines. Within the Duncan Cancer Center, scientists and clinicians work alongside patients to treat a variety of cancers, including pancreatic, liver, breast, and endocrine cancers.
Dr. E. Ramsay Camp leads an active externally funded Surgical Translational Oncology Laboratory supported by a VA Merit Award with a focus on mechanisms of chemotherapy and radiation resistance in pancreatic and colorectal cancer. In addition, the research program is supported by an industry award from Merck to investigate a novel chemo-immunotherapy strategy for pancreatic cancer.
Dr. William E. Fisher, has been a leader in an NIH-sponsored consortium for the study of pancreatic cancer.  Over the past several years, Dr. Fisher has established a mature tissue repository that not only supports pancreatic research at Baylor College of Medicine but is shared liberally with researchers across the nation.
The research team of Dr. Qizhi Cathy Yao, has been addressing the need to better understand the molecular mechanisms of pancreatic cancer tumorigenesis to develop effective treatments. Drawing from her work in immunization therapy with virus like particles to promote humoral and cellular immune response, she is developing novel immunotherapeutic approaches to cancer treatment. In recent years, her team has developed 25 lines of patient-derived xenografts, fully characterized with mutations and gene expression information, which can be designed for use in future research projects. Dr. Yao's extensive research is currently funded by the NIH, CPRIT, and the VA.
Advances in screening mammography identify breast cancers earlier, but many clinicians suspect that earlier detection may be leading to overtreatment in some cases. Dr. Alistair Thompson has been willing to question aggressive treatment strategies for ductal carcinoma in situ (DCIS), which defines up to 25% of diagnosed breast cancer. Treatment is often the same as that for more invasive cancers, and includes surgery, radiation, and extended hormone therapy, even though these treatments often cause physical, emotional, and financial harm. However, recent studies are suggesting that up to 80% of DCIS may never progress to invasive cancer even if untreated and that active surveillance may be just as safe.  
Dr. James W. Suliburk, working in collaboration with a research team from The University of Texas, is helping to develop and test the MasSpec Pen, a handheld device that will enable surgeons to discriminate between tumor and healthy tissues as they operate. In current practice, skilled pathologists are required to determine whether a tissue is cancerous by examining a frozen sample under a microscope, a method that is both slow and prone to errors. In contrast, the MasSpec Pen works in real-time and has demonstrated an accuracy rate of 96%. With funding from the NCI and CPRIT, the team is testing the ability of this new technology to detect the compounds that make lung, thyroid, ovary, and breast tumors different from healthy tissue.