Master
Media Component
Credit
Ourania Preventza, MD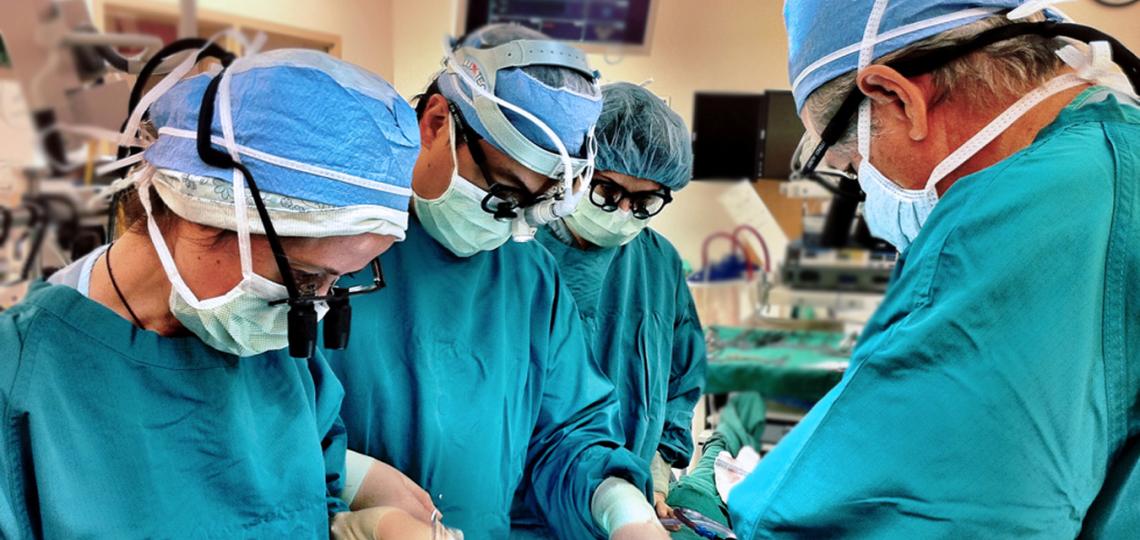 Heading
About the Program
Content
The Baylor College of Medicine Aortic Surgery Fellowship (TMB #580-48-04-14) program is a one-year non-ACGME accredited program, approved by the Texas Medical Board. The program may be extended to a second year as determined by the program director. Fellows will undergo an evaluation of performance during the academic year, which may be used to determine the feasibility of extending their stay.
The mission of this fellowship is to provide specialized training in aortic surgery beyond cardiothoracic residency training in an environment that is aortic-focused and stresses clinical excellence. This fellowship includes an intense clinical experience in aortic and adult cardiac surgery, which includes but is not limited to: the treatment of aortic disease (aneurysms and dissection) utilizing both open and endovascular techniques; the treatment of coronary and valvular disorders (predominantly aortic but also including other heart valves); treatment of pulmonary, esophageal, mediastinal, chest wall, diaphragmatic, and other cardiovascular disorders, and the use of cardiac and respiratory support devices.
View a list of faculty on the Division of Cardiothoracic Surgery site.
Heading
Programs Objectives
Content
The aortic surgery fellowship will provide the trainee with knowledge and technical skills in the preoperative evaluation, operative management, and postoperative care of patients with aortic aneurysms and dissection, including those resulting from genetic connective tissue disorders, such as Marfan syndrome and Loeys-Dietz syndrome, as well as other cardiac diseases. The fellowship will prepare the fellow to function as a qualified practitioner of thoracic and cardiovascular surgery at the high level of performance expected of a certified specialist.
The fellow will become skilled in the important diagnostic procedures including ultrasound, computed tomography, roentgenography, radionuclide imaging, and angiography, and will learn to interpret all appropriate imaging studies used to assess patients with aortic, cardiac, pulmonary, thoracic vascular, esophageal, mediastinal, and chest wall disease. This aspect of training enhanced by daily opportunities to correlate the diagnostic and pathologic aspects of aortic and cardiothoracic disorders.
The fellow will become skilled in providing critical care for patients with aortic, cardiac, thoracic and cardiovascular disorders.
Content
Affiliations with leading research and healthcare institutions in and around the Texas Medical Center, the world's largest healthcare complex, provide access to an exceptionally diverse array of people and resources. Discover how our affiliations enhance our education programs.