Master
Media Component
Credit
Scott Holmes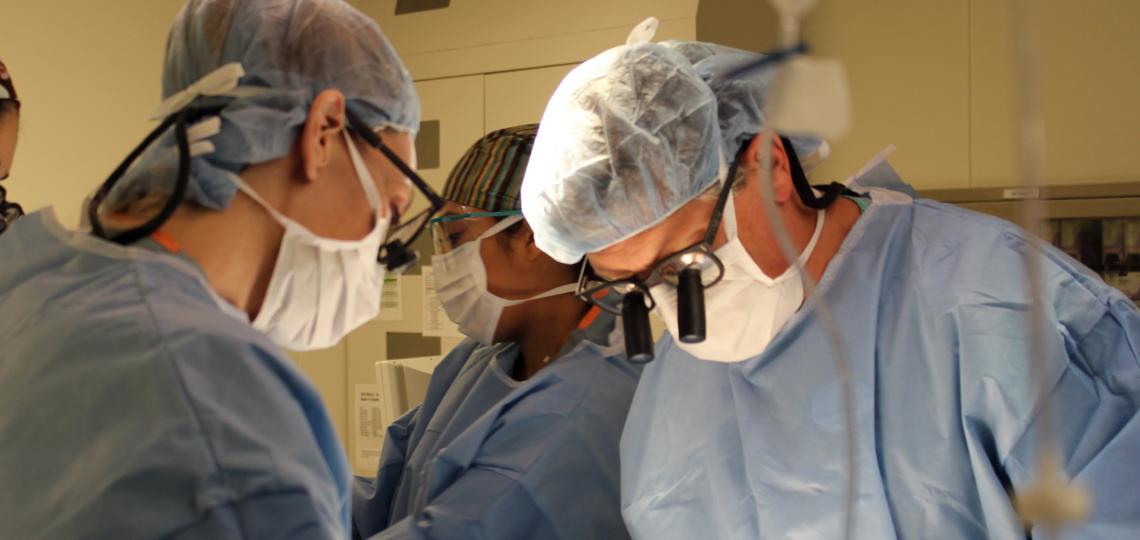 Heading
About the Program
Content
The Liver Transplant Surgery Fellowship is a rigorous two-year training program approved by the Texas State Medical Board and part of the American Society of Transplant Surgeons to accept up to two fellows annually. Our fellowship program is designed to equip surgeons who have successfully completed general surgery training with the skills necessary to be clinically, academically, and technically excellent transplant surgeons. Through our affiliated liver and kidney transplant programs housed at Baylor St. Luke's Medical Center/Texas Heart Institute, Texas Children's Hospital, and the Michael E. DeBakey Veterans Affairs Medical Center, our fellows receive an incomparable breadth of experience in adult and pediatric transplantation.     
Heading
Program Highlights
Content
At our three affiliated hospitals, the Division of Abdominal Transplantation faculty performed nearly 500 operative procedures in 2019. From an operative perspective, our fellows receive extensive exposure to a wide variety of transplant procedures, including multivisceral organ recovery, in-situ and ex-vivo technical variant liver allograft preparation, single-incision laparoscopic living donor nephrectomy, intra- and extra peritoneal kidney transplantation, as well as orthotopic liver transplantation. Additionally, our fellows perform basic and complex hepatobiliary procedures for benign and malignant disease.  
Fellows train in three distinct environments. These include Baylor St. Luke's, a high-volume, large academic medical center with multiple organ transplant groups, Texas Children's Hospital, a major children's hospital whose liver and kidney transplant programs are among the highest volume in the world, and the Michael E. DeBakey VA Medical Center, one of the few completely VA-based transplant centers in the country. Fellows in our program further participate in all aspects of pre-operative donor and recipient selection, perioperative care, postoperative outpatient follow-up, and immunosuppression management.  In addition, our fellows receive a broad scope of adult and pediatric didactic preparation through educational conferences at all of our affiliated hospitals. Finally, our fellows are strongly encouraged to participate in clinical and, if interested, basic science research with division faculty and collaborators.