Master
Media Component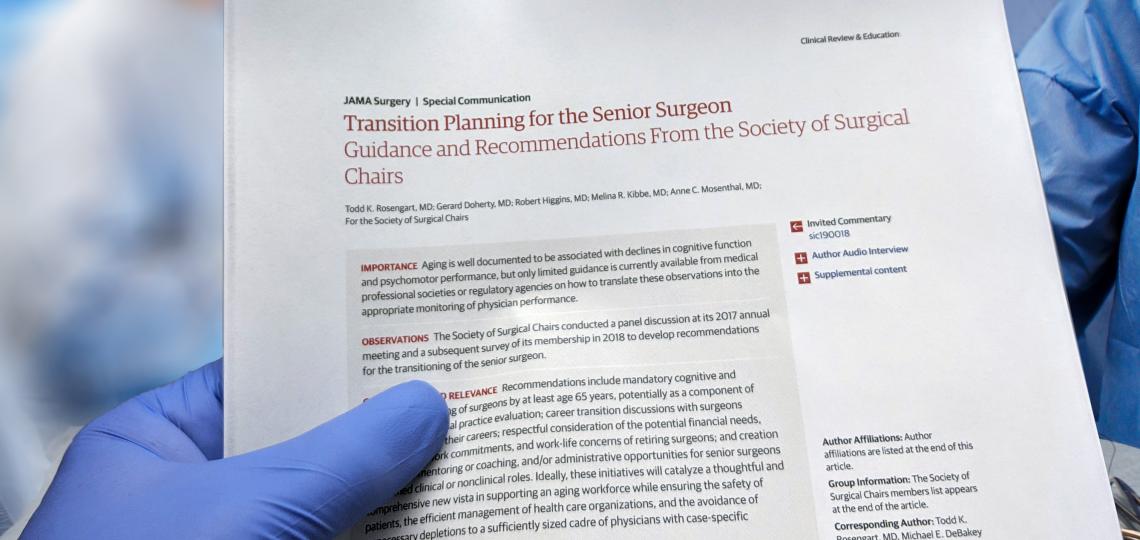 Content
2019 - 2021
Park J, Lucas AM, Zhang X…. Li Y, Zhang C… LeMaire SA, Shen YH et al. Exome-wide evaluation of rare coding variants using electronic health records identifies new gene-phenotype associations. Nature Medicine.
Shin CS, Cabrera FJ, Lee R….Curley SA, Scott BG, Acharya G. 3D-Bioprinted Inflammation Modulating Polymer Scaffolds for Soft Tissue Repair. Advanced Materials.
Jang HJ, , M.D., Lee HS…. Amos CI, Wheeler TM, RT, Burt BB. Therapeutic remodeling of the tumor-immune microenvironment by targeting macrophage plasticity.  Cancer Cell. 
Li Y, Ren P, Dawson A, Vasquez HG, Ageedi W, Zhang C, Luo W, Chen R, Li Y…Coselli JS, Daugherty A, Shen YH, LeMaire SA. Single-cell transcriptome analysis [in] aneurysmal human aortic tissue. Circulation.
Kanwal F, Hernaez R, Liu Y, Taylor TJ, Rana A, Kramer JR, Naik AD, Smith D, Taddei T, Asch SM. Factors associated with access to and receipt of liver transplantation in veterans with end-stage liver disease. JAMA Internal Medicine.
Zhang T, Dunson J, Kanwal F, Galvan NTN, Vierling JM, O'Mahony C, Goss JA, Rana A. Trends in outcomes for marginal allografts in liver transplant. JAMA Surgery. 
Christopher R. Conner CR, Hunter M. Ray HM, Ryan M. McCormack RM….  Roberto M. Vera RM et al. Association of rideshare use with alcohol-associated motor vehicle crash trauma. JAMA Surgery.
Nguyen Q, Luc JGY, Lawton JS, Chikwe J, Cornwell LD, Simpson K, Estrera AL, Moon MR, Preventza O. Gender representation among principal investigators in cardiac surgery clinical trials in the US. Annals Surgery.
Loor MM, Shah P, Olavarria OA, Dhanani N, Franz MG, Trautner BW, Liang MK.  Postoperative work and activity restrictions after abdominal surgery: a systematic review. Annals Surgery.
Bakhtiyar SS, Godfrey EL, Ahmed S, Lamba H, Morgan M, Loor G, Civitello A, Cheema FH, Etheridge WB, Goss J, Rana A. Survival on the heart transplant waiting list. JAMA Cardiology.
Alore EA, Suliburk JW, Ramsey DJ, Massarweh NN, Balentine CJ, Singh H, Awad SS, Makris KI. Diagnosis and management of primary hyperparathyroidism across the veterans affairs health care system. JAMA Intern Med. 2019 Jul 15;179(9):1220–7. doi: 10.1001/jamainternmed.2019.1747. Epub ahead of print. Erratum in: JAMA Intern Med. 2019 Sep 1;179(9):1304. PMID: 31305864; PMCID: PMC6632180. 18.6
da Costa WL Jr, Tran Cao HS, Massarweh NN. Neoadjuvant treatment for patients with localized pancreatic adenocarcinoma: are we there yet? JAMA Oncol. 2020 May 28. doi: 10.1001/jamaoncol.2020.0562. Epub ahead of print. PMID: 32463451. 24.8
DiNorcia J, Florman SS, Haydel B, Tabrizian P, Ruiz RM, Klintmalm GB, Senguttuvan S, Lee DD, Taner CB, Verna EC, Halazun KJ, Hoteit M, Levine MH, Chapman WC, Vachharajani N, Aucejo F, Nguyen MH, Melcher ML, Tevar AD, Humar A, Mobley C, Ghobrial M, Nydam TL, Amundsen B, Markmann JF, Berumen J, Hemming AW, Langnas AN, Carney CA, Sudan DL, Hong JC, Kim J, Zimmerman MA, Rana A, Kueht ML, Jones CM, Fishbein TM, Markovic D, Busuttil RW, Agopian VG. Pathologic Response to Pretransplant Locoregional Therapy is Predictive of Patient Outcome After Liver Transplantation for Hepatocellular Carcinoma: Analysis From the US Multicenter HCC Transplant Consortium. Ann Surg. 2020 Apr;271(4):616-624. doi: 10.1097/SLA.0000000000003253. PMID: 30870180. 9.2
Drake SA, Holcomb JB, Yang Y, Thetford C, Myers L, Brock M, Wolf DA, Cron S, Persse D, McCarthy J, Kao L, Todd SR, Naik-Mathuria BJ, Cox C, Kitagawa R, Sandberg G, Wade CE. Establishing a Regional Trauma Preventable/Potentially Preventable Death Rate. Ann Surg. 2020 Feb;271(2):375-382. doi: 10.1097/SLA.0000000000002999. PMID: 30067544. 9.2
Greenleaf CE, Binsalamah ZM, Adachi I. Replacement of Left Ventricular Assist Device Inflow Cannula Using a Right Angle Atrial Cannula. Ann Thorac Surg. 2020 May;109(5):e389. doi: 10.1016/j.athoracsur.2019.11.060. Epub 2020 Jan 23. PMID: 31982441. 9.2
Grigoryan L, Germanos G, Zoorob R, Juneja S, Raphael JL, Paasche-Orlow MK, Trautner BW. Use of antibiotics without a prescription in the U.S. population: a scoping review. Ann Intern Med. 2019 Aug 20;171(4):257-263. doi: 10.7326/M19-0505. Epub 2019 Jul 23. PMID: 31330541. 21.3
Harpavat S, Garcia-Prats JA, Anaya C, Brandt ML, Lupo PJ, Finegold MJ, Obuobi A, ElHennawy AA, Jarriel WS, Shneider BL. Diagnostic yield of newborn screening for biliary atresia using direct or conjugated bilirubin measurements. JAMA. 2020 Mar 24;323(12):1141-1150. doi: 10.1001/jama.2020.0837. PMID: 32207797; PMCID: PMC7093763. 45.5
Hernaez R, Liu Y, Kramer JR, Rana A, El-Serag HB, Kanwal F. Model for end-stage liver disease-sodium underestimates 90-day mortality risk in patients with acute-on-chronic liver failure. J Hepatol. 2020 Jun 10:S0168-8278(20)30373-1. doi: 10.1016/j.jhep.2020.06.005. Epub ahead of print. PMID: 32531416. 14.1
Jacobs RC, Groth S, Farjah F, Wilson MA, Petersen LA, Massarweh NN. Potential Impact of "Take the Volume Pledge" on Access and Outcomes for Gastrointestinal Cancer Surgery. Ann Surg. 2019 Dec;270(6):1079-1089. doi: 10.1097/SLA.0000000000002796. PMID: 29697444. 9.2
Kanabur P, Chai C, Taylor J. Use of Indocyanine Green for Intraoperative Ureteral Identification in Nonurologic Surgery. JAMA Surg. 2020 Mar 18. doi: 10.1001/jamasurg.2020.0094. Epub ahead of print. PMID: 32186665.
Kougias P, Tiwari V, Sharath SE, Garcia A, Pathak A, Chen M, Ramsey D, Barshes NR, Berger DH. A Statistical Model-driven Surgical Case Scheduling System Improves Multiple Measures of Operative Suite Efficiency: Findings From a Single-center, Randomized Controlled Trial. Ann Surg. 2019 Dec;270(6):1000-1004. doi: 10.1097/SLA.0000000000002763. PMID: 29697450. 9.2
Kougias P, Sharath S, Mi Z, Biswas K, Mills JL. Effect of Postoperative Permissive Anemia and Cardiovascular Risk Status on Outcomes After Major General and Vascular Surgery Operative Interventions. Ann Surg. 2019 Oct;270(4):602-611. doi: 10.1097/SLA.0000000000003525. PMID: 31478978. 9.2
Kuy S, Gupta R, Roy C, Awad S. Incidence of Catheter-Associated Urinary Tract Infections With Compliance With Preventive Guidelines. JAMA Surg. 2020 Jul 1;155(7):661-662. doi: 10.1001/jamasurg.2020.0428. PMID: 32320018; PMCID: PMC7177634. 13.6
Litton JK, Scoggins ME, Hess KR, Adrada BE, Murthy RK, Damodaran S, DeSnyder SM, Brewster AM, Barcenas CH, Valero V, Whitman GJ, Schwartz-Gomez J, Mittendorf EA, Thompson AM, Helgason T, Ibrahim N, Piwnica-Worms H, Moulder SL, Arun BK. Neoadjuvant talazoparib for patients with operable breast cancer with a germline BRCA pathogenic variant. J Clin Oncol. 2020 Feb 10;38(5):388-394. doi: 10.1200/JCO.19.01304. Epub 2019 Aug 28. PMID: 31461380; PMCID: PMC7351336. 33.0
Loor G, Warnecke G, Villavicencio MA, Smith MA, Kukreja J, Ardehali A, Hartwig M, Daneshmand MA, Hertz MI, Huddleston S, Haverich A, Madsen JC, Van Raemdonck D. Portable normothermic ex-vivo lung perfusion, ventilation, and functional assessment with the Organ Care System on donor lung use for transplantation from extended-criteria donors (EXPAND): a single-arm, pivotal trial. Lancet Respir Med. 2019 Nov;7(11):975-984. doi: 10.1016/S2213-2600(19)30200-0. Epub 2019 Aug 1. PMID: 31378427. 15.8
Luo W, Wang Y, Zhang L, Ren P, Zhang C, Li Y, Azares AR, Zhang M, Guo J, Ghaghada KB, Starosolski ZA, Rajapakshe K, Coarfa C, Li Y, Chen R, Fujiwara K, Abe JI, Coselli JS, Milewicz DM, LeMaire SA, Shen YH. Critical role of cytosolic DNA and its sensing adaptor STING in aortic degeneration, dissection, and rupture. Circulation. 2020 Jan 7;141(1):42-66. doi: 10.1161/CIRCULATIONAHA.119.041460. Epub 2019 Dec 30. PMID: 31887080; PMCID: PMC6939474. 23.6
Massarweh NN, Itani KMF, Morris MS. The VA MISSION Act and the future of Veterans' access to quality health care. JAMA. 2020 Jun 30. doi: 10.1001/jama.2020.4505. Epub ahead of print. PMID: 32602896. 45.5
Massarweh NN, LeMaire SA, Merkow RP. Preserving an Academic Mission in the Face of Clinical Productivity Targets: Where Is the Academic Surgeon's Carrot? Ann Surg. 2020 Feb;271(2):223-224. doi: 10.1097/SLA.0000000000003380. PMID: 31188219. 9.2
Polites SF, Heaton TE, LaQuaglia MP, Kim ES, Barry WE, Goodhue CJ, Murphy AJ, Davidoff AM, Langham MR, Meyers RL, Short SS, Lautz TB, Glick RD, Vasudevan SA, Bence CM, Lal DR, Baertschiger RM, Emr B, Malek MM, Dasgupta R. Pneumonectomy for Pediatric Tumors-a Pediatric Surgical Oncology Research Collaborative Study. Ann Surg. 2020 Mar 20. doi: 10.1097/SLA.0000000000003795. Epub ahead of print. PMID: 32209902. 9.2
Rosengart TK, Doherty G, Higgins R, Kibbe MR, Mosenthal AC. Transition Planning for the Senior Surgeon: Guidance and Recommendations From the Society of Surgical Chairs. JAMA Surg. 2019 Jul 1;154(7):647-653. doi: 10.1001/jamasurg.2019.1159. Erratum in: JAMA Surg. 2019 Jul 1;154(7):676. PMID: 31090889. 13.6
Sheetz KH, Massarweh NN. Centralization of high-risk surgery in the US: feasible solution or more trouble than it is worth? JAMA. 2020 Jun 29. doi: 10.1001/jama.2020.2953. Epub ahead of print. PMID: 32597965. 45.5
Shinall MC Jr, Arya S, Youk A, Varley P, Shah R, Massarweh NN, Shireman PK, Johanning JM, Brown AJ, Christie NA, Crist L, Curtin CM, Drolet BC, Dhupar R, Griffin J, Ibinson JW, Johnson JT, Kinney S, LaGrange C, Langerman A, Loyd GE, Mady LJ, Mott MP, Patri M, Siebler JC, Stimson CJ, Thorell WE, Vincent SA, Hall DE. Association of Preoperative Patient Frailty and Operative Stress With Postoperative Mortality. JAMA Surg. 2019 Nov 13;155(1):e194620. doi: 10.1001/jamasurg.2019.4620. Epub ahead of print. PMID: 31721994; PMCID: PMC6865246. 13.6
Thompson AM. Breast conservation therapy versus mastectomy for breast cancer. Lancet Oncol. 2020;21(4):493-494. doi:10.1016/S1470-2045(20)30174-1. 33.7
Varley PR, Borrebach JD, Arya S, Massarweh NN, Bilderback AL, Wisniewski MK, Nelson JB, Johnson JT, Johanning JM, Hall DE. Clinical Utility of the Risk Analysis Index as a Prospective Frailty Screening Tool within a Multi-practice, Multi-hospital Integrated Healthcare System. Ann Surg. 2020 Feb 28. doi: 10.1097/SLA.0000000000003808. Epub ahead of print. PMID: 32118596. 9.2
White J, Thompson A, Whelan T. Accelerated partial breast irradiation and intraoperative partial breast irradiation: reducing the burden of effective breast conservation. J Clin Oncol. 2020 Jul 10;38(20):2254-2262. doi: 10.1200/JCO.20.00070. Epub 2020 May 22. PMID: 32442062. 33.0
Wren SM, Balch CM, Doherty GM, Finlayson SR, Kauffman GL, Kibbe MR, Haider AH, Minter RM, Mock C, Muguti GI, Numann PJ, Olutoye OO, Roy N, Weigel RJ. Academic Advancement in Global Surgery: Appointment, Promotion, and Tenure: Recommendations From the American Surgical Association Working Group on Global Surgery. Ann Surg. 2020 Feb;271(2):279-282. doi: 10.1097/SLA.0000000000003480. PMID: 31356270.