Master
Media Component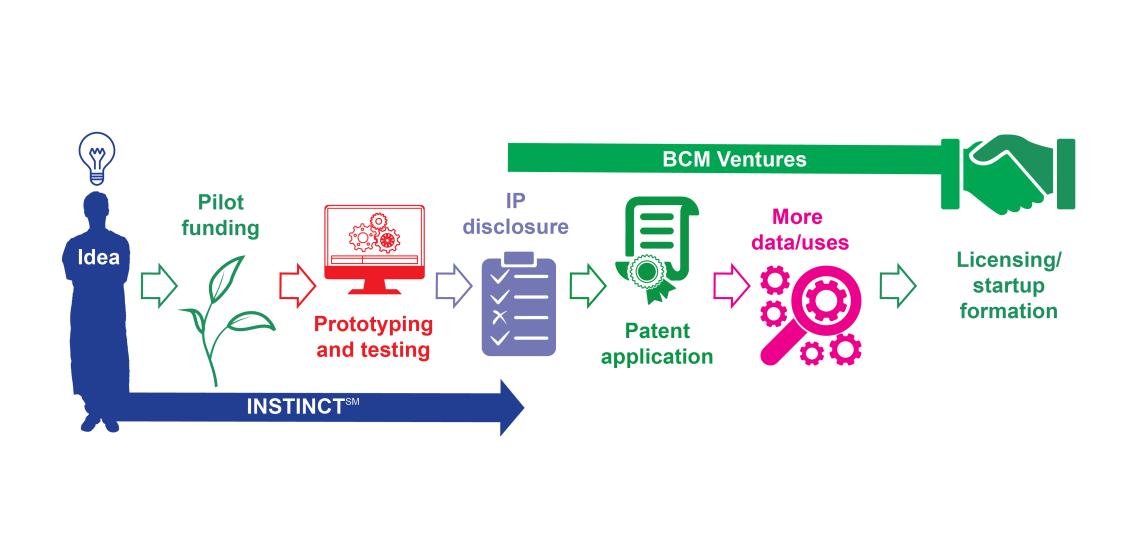 Content
Here is how are our program works (Five steps!):
All ideas/problems must be first presented at our "Think Tank"! Be ready for some exciting feedback!
Next, you will be invited to present a more polished version of their project/idea to the board members. 
The board will invite selected Department of Surgery member(s) to then submit a two-page proposal that includes specific milestones & deliverables (we provide a template). No deadlines – this will occur on a rolling basis! 
From the projects submitted, the board will select projects to financially support (budget is flexible, depending on project needs).
We are here to help you succeed – two board members will be assigned to help you specifically on your project and provide the support needed to keep the team on track on the proposed developments and work with BCM Ventures on the next steps in patenting and commercialization.