Master
Media Component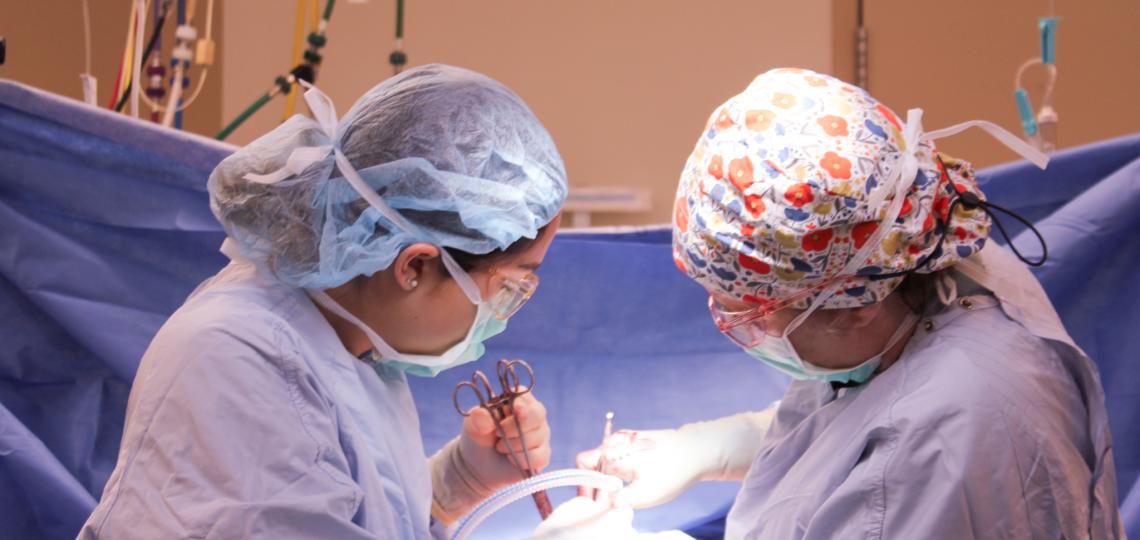 Heading
Integrated Residency
Content
As a multi-institutional, integrated, six-year residency, the program is fully accredited by the Residency Review Committee for Plastic Surgery and the Accreditation Council for Graduate Medical Education. Our program is ranked second in the country for programs that include Large/Public, VA and Pediatric settings and rank among the top 20 in the nation for both reputation and research output, in the Doximity Residency Navigator.
Content
The Plastic Surgery Integrated Residency at Baylor College of Medicine is one of the earliest established programs in the United States. Dr. Harold L. D. Kirkham, first chief of the Division of Plastic Surgery at Baylor, developed the program and steered it to full accreditation in 1950.
From 1952 to 1976, the program expanded its affiliation with the hospitals in the Texas Medical Center. During the next 20 years, the program earned a significant reputation in the United States and abroad. To date, more than 180 residents have completed their plastic surgery residency at the College and have become board-certified plastic surgeons.
Enriched by its location in the Texas Medical Center, the largest medical complex in the world, it is considered one of the top U.S. plastic surgery residency programs. Currently, there are 11 full-time faculty, more than 25 clinical volunteer faculty, 18 plastic surgery residents, and one pediatric plastic surgery fellow.
The program's high national and international standing reflects its wealth of clinical resources, research frontiers, and dedicated teaching faculty, as well as its highly structured academic and clinical curriculum.
During the six-year training period, residents receive training in all areas required by the ACGME and the American Board of Plastic Surgery. Clinical rotations are performed at four private institutions: Baylor St. Luke's Medical Center, Texas Children's Hospital, a nationally known and respected pediatric hospital, Houston Methodist Hospital, and Dallas Plastic Surgery Institute. Public and government affiliations are with Ben Taub Hospital (a Level I trauma center), Michael E. DeBakey Veterans Affairs Medical Center, and MD Anderson Cancer Center, one of the nation's leading cancer centers.
In addition to receiving clinical training, residents are provided with opportunities to participate in basic and clinical science research at the College and its affiliated institutions.
The fully integrated program is structured in blocks aimed at providing a strong foundation in the management of surgical patients with increasingly progressive responsibility according to the level of training. Residents also gain knowledge and training in surgical subspecialties that are closely related to plastic surgery.
The curriculum provides experience across all areas of the discipline, including anesthesiology, burn management, critical care medicine, emergency medicine, cardiothoracic surgery, general surgery, oncologic surgery, orthopedic surgery, otolaryngology, pediatric surgery, trauma management, and vascular surgery.
Residents are required to become competent in patient care, medical knowledge, practice-based learning, interpersonal skills, professionalism, and systems-based practice.
Upon satisfactory completion of the six-year program, residents are among the most experienced in the country and are fully qualified to become board-eligible for certification by the American Board of Plastic Surgeons.
Each year, 20 to 25 applicants are chosen from a pool of about 200 for a vigorous and highly competitive interview process. Only applicants who are among the top in academic excellence, USMLE scores and research interests are invited to interview.
All candidates must participate in the National Resident Matching Program, and three PGY-1 positions are filled each year.
Content
Plastic Surgery Integrated Residency program faculty are members of the Division of Plastic Surgery.