Master
Media Component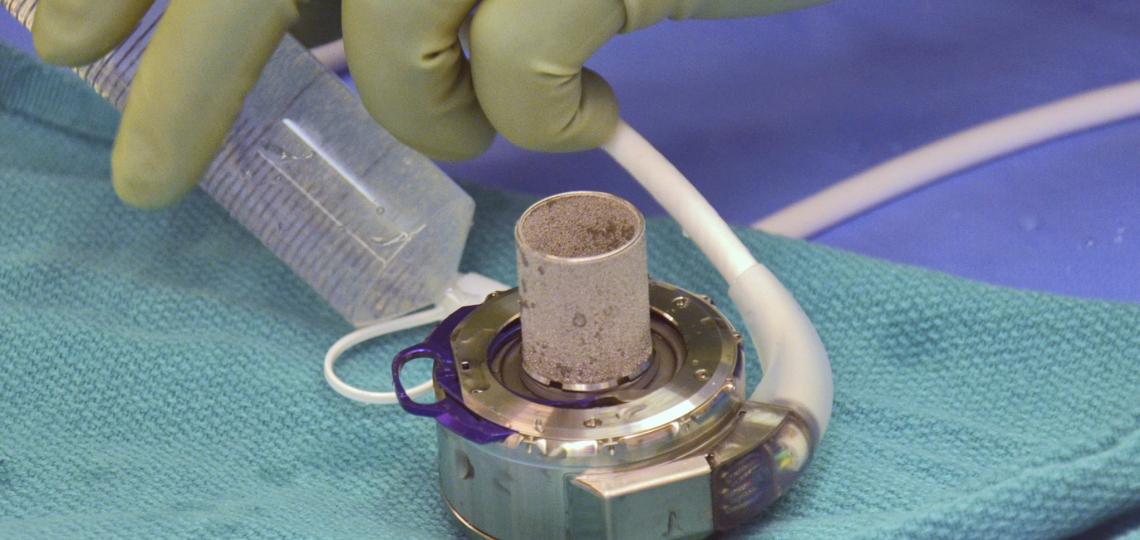 Content
The increasing acceptance of organs donated after cardiac death (DCD) and the recent development of an ex-vivo organ perfusion system (OCS) have made it possible to transplant donor hearts and lungs that would otherwise be discarded.  
OCS is a novel technology that keeps donor hearts beating and lungs breathing prior to transplantation. It is only being studied and used in a few leading heart and lung transplant centers in the world. We are very proud to be the leaders in advancing this technology in both heart and lung transplantation. 
Division Chief Kenneth Liao, M.D., Ph.D. participated in the breakthrough Expand Heart Trial, which demonstrated that using OCS for donor heart resuscitation could increase successful transplantation using "marginal" donor hearts. Using the knowledge he learned from the Expand Heart Trial, Dr. Liao and his team are investigating how the OCS can be used to resuscitate and identify DCD hearts for safe transplantation and best outcomes. He is the recipient of 3.6 million dollar grant from Brockman Foundation for his study titled, "Increasing Heart Transplantation by Using Hearts from Donors after Circulatory Death". 
Our division is also paving the way in several breakthrough trials related to ex vivo lung perfusion (EVLP). Gabriel Loor, M.D. and his colleagues completed the EXPAND I and II trials investigating the use of the normothermic portable EVLP for extended criteria donor lungs, publishing their results in The Lancet Respiratory Medicine. Follow-up of this study is currently on-going. The Thoracic Organ Perfusion (TOP) registry is the largest post-market approval registry for portable EVLP, for which Dr. Loor has been able to provide lead enrollment through his large pool of patients. Dr. Loor has also been asked to direct another related clinical trial investigating the ideal blood-based perfusate for the portable EVLP.  
Our division has been involved in the development, testing and clinical trials of almost all ventricular assisted devices (VAD). Most recently Alexis Shafii, M.D. and colleagues are involved in the multicenter clinical trial of the Evaheart LVAD as bridge to heart transplant as well as destination therapy. The Evaheart LVAD is equipped with the state-of-the-art LVAD technology; it has the potential to be the best performing LVAD developed thus far. Baylor College of Medicine/Texas Heart Institute is one of ten centers chosen to participate in this trial.  
Researchers are developing a total artificial heart that will deliver blood by means of continuous flow rather than pulsation, and have received grants from the National Heart, Lung, and Blood Institute to further this research. This new artificial heart uses rapidly spinning rotors, like those found in some types of VADs, to produce continuous flow. It is smaller, less expensive, and more reliable than previous generations of artificial hearts. In addition, this new artificial heart can be implanted in adults of all sizes. Laboratory studies, supported in part by the John S. Dunn Foundation, the Stanford and Joan Alexander Foundation, and the McIngvale Family Trust, have confirmed the feasibility of this new continuous-flow artificial heart.