Master
Media Component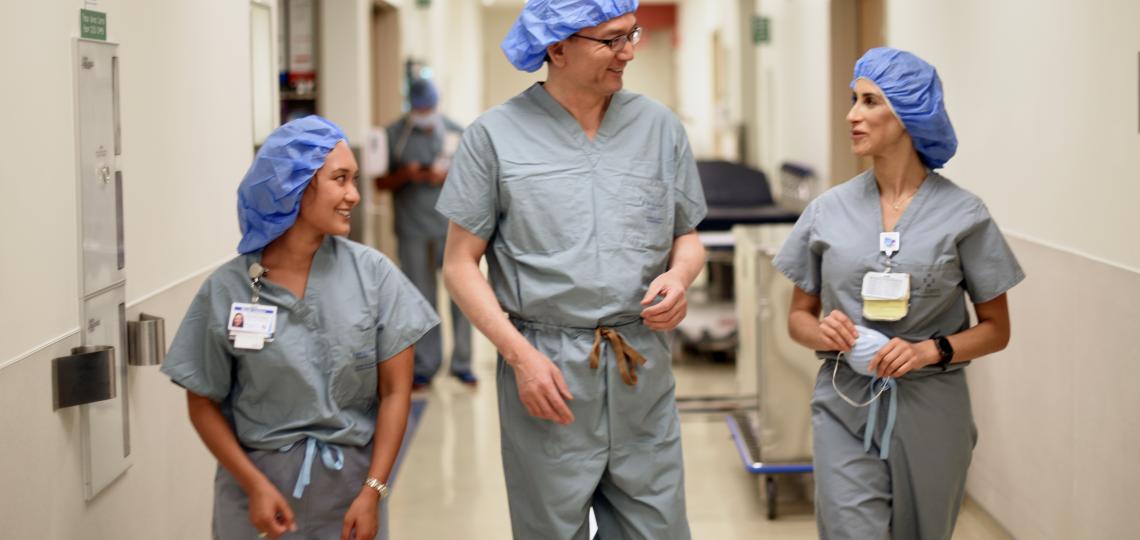 Content
The Heart and Lung Transplant Center at Baylor College of Medicine has been a pioneer in the world of transplant surgery since the early 1960s when Baylor surgeons received the first federal grant to develop an artificial heart.
Heading
Heart and Lung Transplantation
Content
Established in 1982, the Heart and Lung Transplant Program at the Texas Heart Institute at Baylor St. Luke's Medical Center is one of the most experienced, successful programs in the world. Our surgeons have performed more than 1,500 transplant procedures. The key to the program's success is an experienced, highly skilled transplant team that includes surgeons, cardiologists, transplant coordinators, staff nurses, operating room personnel, social workers, dietitians, rehabilitation specialists, and many other professionals.
Visit the Heart and Lung Transplant Center