Master
Media Component
Credit
Thoratec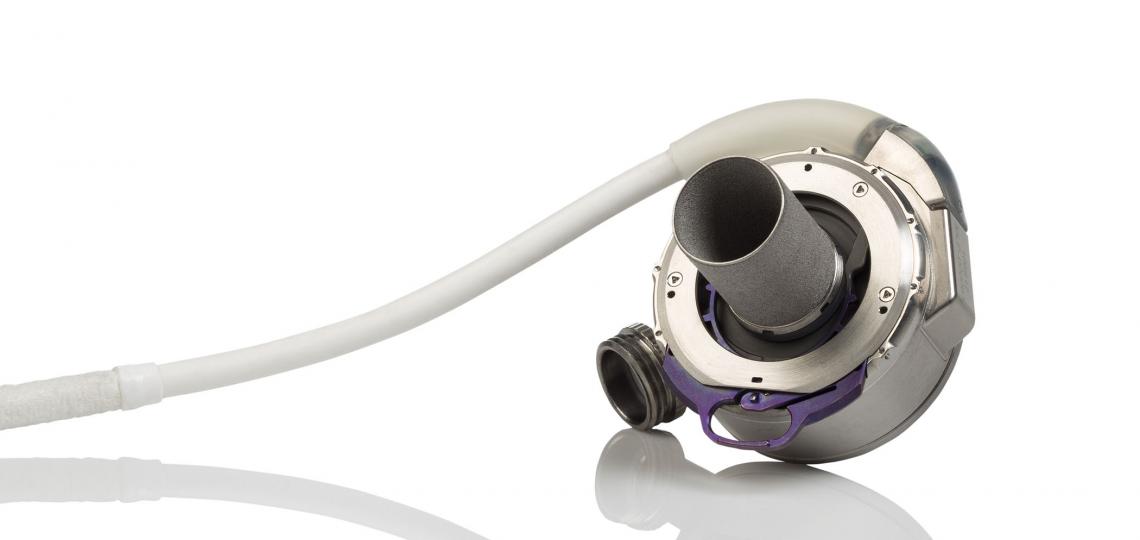 Heading
Division Overview
Content
The Division of Cardiothoracic Transplantation & Circulatory Support continues its long history as a world leader in the treatment of advanced heart and lung failure. The division's work is nationally ranked by U.S. News and World Report and received special distinction in the treatment of heart failure, heart bypass surgery, and aortic valve surgery. 
Content
The division has seen significant growth in the volume of heart transplantation since the arrival of Drs. Kenneth Liao and Alexis Shafii, with heart transplant outcomes among the best in the country. Dr. Gabriel Loor, surgical director of Baylor's Lung Transplant Program at Baylor St. Luke's Medical Center, has catalyzed growth in the case volume of successful lung transplants and boosted the program's national research presence.
Content
The division offers a one-year heart transplant and mechanical circulatory support fellowship. Residents and fellows rotating on our services learn from true giants of the specialty and will have enough heart and lung transplant operative experience to apply for UNOS transplant certification. Our division faculty have recently published Mechanical Circulatory Support for Advanced Heart Failure (Springer Publishing Company), an up-to-date and authoritative textbook with a foreword written by the late Dr. Denton Cooley. 
Content
Today, Drs. O. Howard "Bud" Frazier and William "Billy" E. Cohn, professor of surgery and director of the TMC/Johnson & Johnson Center for Device Innovation, are working to develop the first total artificial heart that delivers blood via continuous flow. Dr. Liao and his research team are studying the safety of heart transplantation using an ex vivo perfusion device to resuscitate donor hearts after circulatory death. This research has the potential to significantly increase the number of acceptable donor hearts and fill the critical shortage of lifesaving organs.
Content
Heart and Lung Transplant Program at the Texas Heart Institute at Baylor St. Luke's Medical Center is one of the most experienced, successful programs in the world.
Content
Explore research from the Division of Cardiothoracic Transplantation and Circulatory Support.