Master
Media Component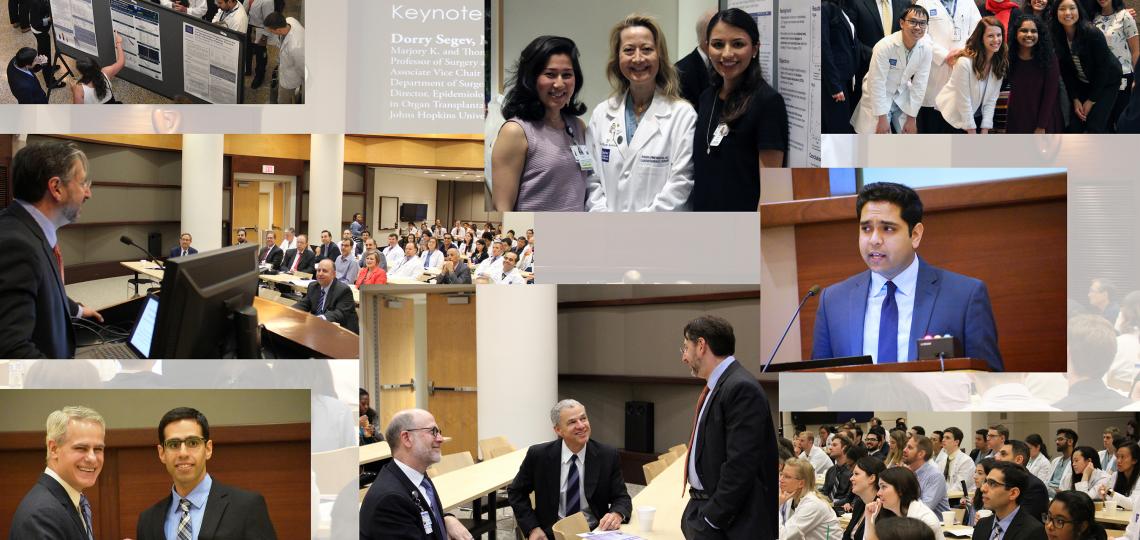 Heading
About the Symposium
Content
To highlight the academic achievements of our department trainees, the Department of Surgery hosts an annual Research Day Symposium.
The department's research program is focused on conducting impactful research in surgical disease that will improve treatment and quality of life for affected patients, and to train future leaders in academic surgery. The Research Day Symposium underscores both aspects of this mission by highlighting the exciting research activities of our residents, fellows, and students. Our trainees present work that spans all of our divisions and all of our affiliated hospitals. Their accomplishments also reflect the outstanding mentorship that our faculty members provide to our trainees.
Abstracts by resident and student authors are selected from a field of over 150 abstract submissions. The top abstracts are presented as oral presentations during the symposium and more than 70 are presented as posters. Additional project plans are featured in the program. Each year, awards are presented for the best presentations.