Nutrition during Pregnancy Study (H-46721)
Description
Media Component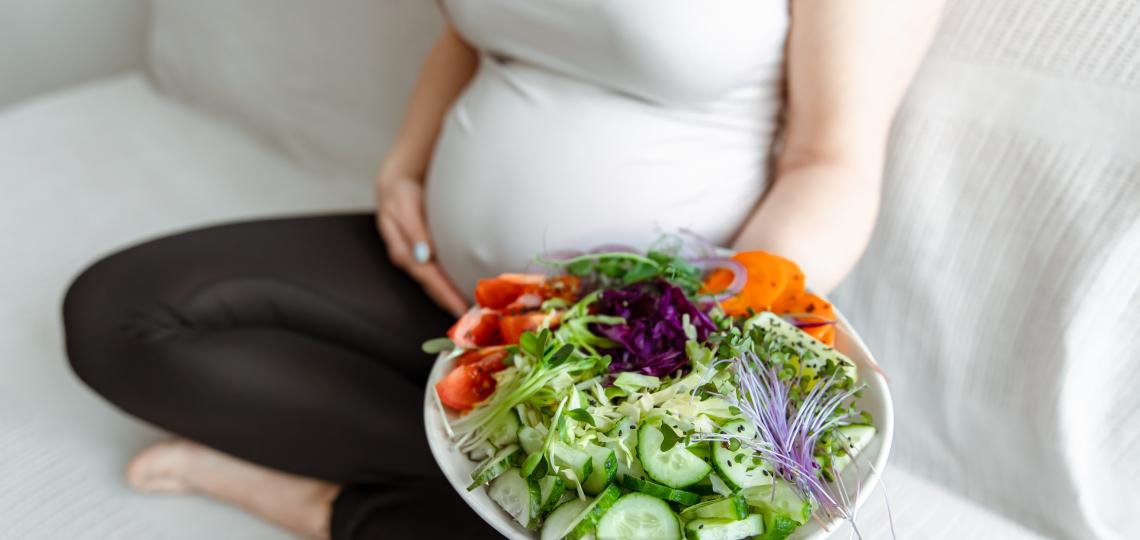 Heading
How do nutritional needs change across pregnancy?
Content
Before infants are born, they depend on their mother to provide the nutrients necessary to grow and develop, such as iron, folic acid, iodine and other vitamins and minerals. Pregnant people also rely on good nutrition to support their own health. In addition to essential nutrients, vitamins, and minerals, there are other natural components found in fruits and vegetables, called phytochemicals, that may support maternal and fetal health during pregnancy.
While we know more about the role of phytochemicals in adult health, we know surprisingly little about phytochemical nutrition during pregnancy. Baylor College of Medicine, in collaboration with the USDA/ARS Children's Nutrition Research Center, is conducting cutting-edge nutrition research on a group of phytochemicals, called carotenoids, during pregnancy.
What is the Maternal Carotenoids Across Pregnancy Study (MCAPS)?
The study will determine if and why levels of carotenoids in the body change across the course of pregnancy. Understanding carotenoid nutrition during pregnancy will help us to understand nutrition needs of expectant mothers and their infants.  
Who is eligible?
We are seeking both pregnant people in the first trimester of pregnancy (up to the end of the 13th week of pregnancy) and non-pregnant women to participate in a comparison group. Eligible participants are 18-40 years of age, speak, read, and understand English, and meet other BMI and health criteria.
Your Study Involvement:
4 study visits to the Texas Medical Center during pregnancy and 1 visit after birth
Body composition measurements, optical skin measurements, and vision testing
Blood draws
Food and mood surveys
Option to enroll infant after birth
You Will Receive:
Up to $350 in pre-paid credit cards
Free on-site parking
Refreshments
Your participation will improve the understanding of the role of nutrition during pregnancy and will support the future health of pregnant people and infants!
Schedule a phone call with us to learn more and to determine your eligibility to participate.
Complete our contact form below: 
Or contact us  at (713) 798-0517 or MCAPStudy@bcm.edu
See a listing of all Children's Nutrition Research Center-related clinical trials.