Master
Media Component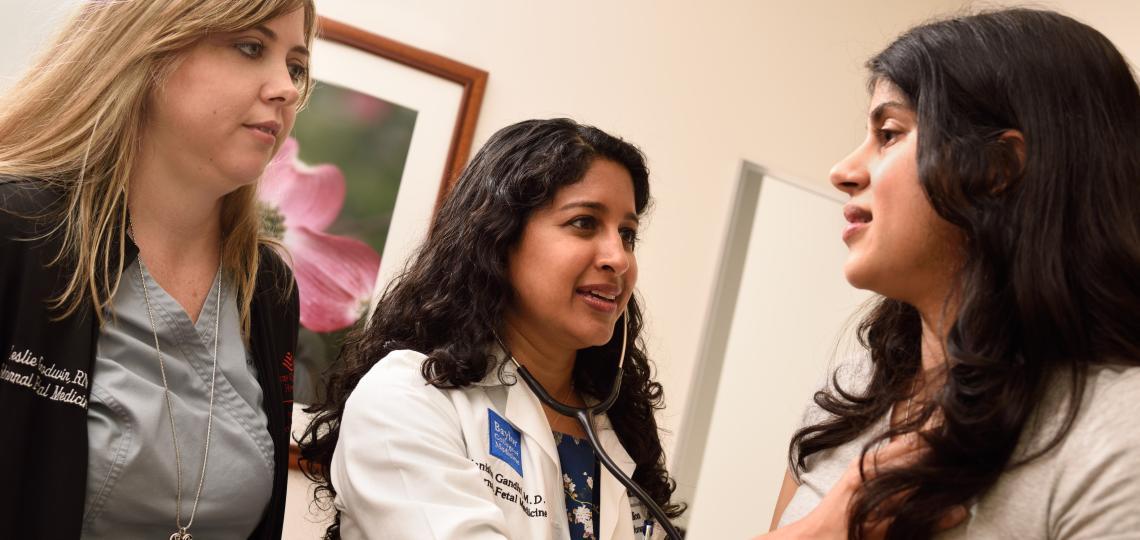 Content
Our Maternal-Fetal Medicine (MFM) specialists are nationally recognized for their care and treatment of high-risk pregnancies and the outcomes achieved for mothers and babies.

A pregnancy is considered high-risk if it involves a condition that poses a threat to the health of the mother or fetus, increasing the need for close monitoring and ongoing evaluation. 
Examples of high-risk pregnancies include those involving:
A pre-existing condition in the mother, such as high blood pressure or diabetes
A condition that develops during pregnancy in the mother or fetus, such as placenta accreta 
Fetal abnormalities 
A history of pregnancy complications 
Multiples (twins, triplets or higher-order multiples)
Advanced maternal age
Our specialists are experienced in treating the full spectrum of high-risk pregnancies, from common conditions to life-threatening complications and critically ill babies. 
We work closely with other specialties mother and baby may need, coordinating the multidisciplinary care necessary for the healthiest possible pregnancy and the best possible outcomes. 
Heading
Specialized Care for Mothers and Unborn Babies
Content
Our maternal-fetal medicine services include:
Expert evaluations, consultations, and specialized obstetric care throughout pregnancy and delivery
Advanced imaging (ultrasound and/or MRI) for the most accurate diagnosis 
Preconception counseling for women with medical conditions or a history of pregnancy complications 
Specialized programs for high-risk pregnancies involving maternal heart conditions, placenta accreta spectrum, or multiples
Genetic counseling, testing and diagnosis through Baylor College of Medicine's department of Molecular and Human Genetics
For pregnancies involving fetal abnormalities, our specialists provide state-of-the-art fetal care, therapy and surgery at Texas Children's Fetal Center, one of the oldest and most experienced fetal programs in the nation.
Heading
Maternal-Fetal Medicine Locations
Heading
Advancing Outcomes Through Maternal-Fetal Medicine Research
Content
We are proud to be one of the select clinical centers that make up the Maternal-Fetal Medicine Units (MFMU) Network a group established by the National Institutes of Health (NIH)/National Institute of Child Health and Human Development to advance maternal and fetal outcomes through perinatal studies.
As a member of this national network, we offer qualified patients the opportunity to participate in clinical trials to help reduce preterm birth, fetal growth abnormalities, and maternal complications, and improve evidence-based obstetric care around the world.