Master
Media Component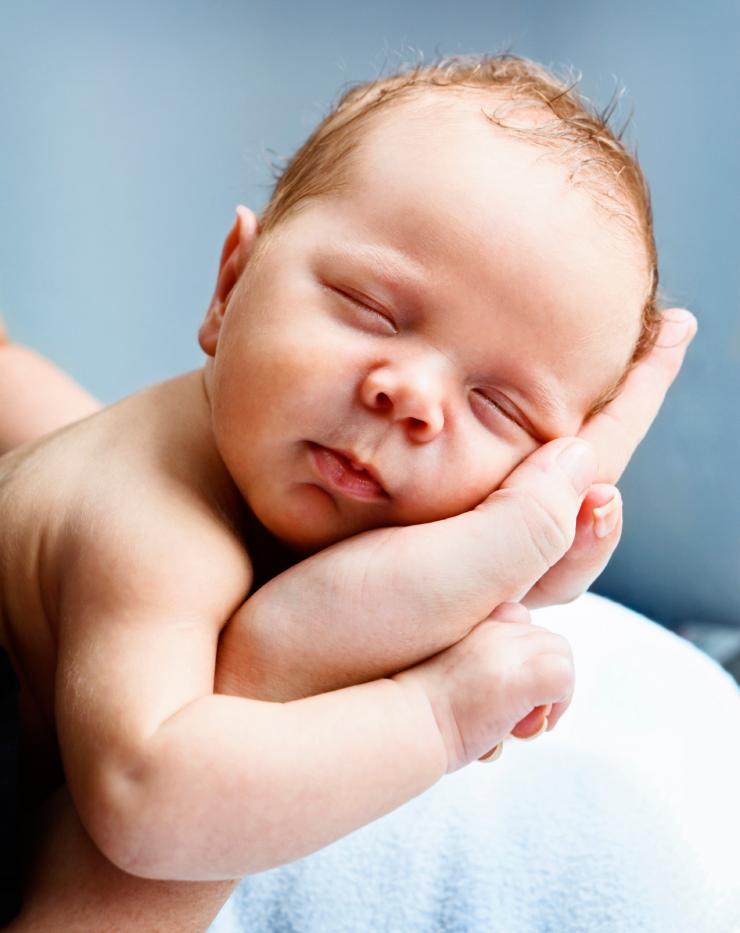 Content
Most of us dream of one day having a family. But life can throw unexpected curves and a diagnosis of cancer or other medical/fertility issue can dash those dreams.
Since 1979, the Special Procedures Laboratory in the Scott Department of Urology at Baylor College of Medicine has been dedicated to providing patients with reproductive information, the latest treatment options, and compassionate support in a timely manner.
We offer comprehensive, FDA-regulated, fertility services in a state-of-the-art setting as well as the oldest, most established andrology laboratory in the country. In addition to staunch safety standards and access to the latest treatments, our team is led by top-notch, nationally recognized physicians and researchers.
In addition, we offer a multidisciplinary approach that combines the expertise of our board-certified reproductive endocrinologists who have subspecialized in fertility preservation for cancer patients, certified embryology lab staff with expertise in cryopreservation, specially-trained nurses, a psychologist, genetic counselor and a vast support team of caring administrative staff.
Heading
Individualized Treatment Plan
Content
We understand that each patient's situation is unique, and we create an individualized treatment plan to address your specific needs and answer your questions such as:
How does my specific cancer treatment affect my fertility?
Are the effects temporary or permanent?
When should I talk to a fertility preservation specialist?
As a parent, how can I protect the future fertility of my child?
Time is often critical when making decisions about fertility preservation so it is important to address the hard questions, and be aware of the options.
Heading
Treatment Options for Women
Content
Infertility is often a side effect of life-saving cancer treatments like chemotherapy and radiation or as a result of delayed childbearing. Our medical fertility preservation program assists women who wish to retain their potential to have children in the future by freezing (cryopreserving) their eggs (oocytes) or fertilized eggs (embryos) for use in future pregnancies. Ovarian tissue may also be preserved depending on patient circumstances and age.
Heading
Treatment for Men
Content
Male fertility can be harmed by the surgical removal of the testicles or by chemotherapy or radiation that damages sperm quantity, quality or DNA. Sperm banking is especially important for men or adolescent boys who are about to undergo chemotherapy or radiation treatment for cancer.
Elective fertility preservation includes semen analysis, preimplantation genetic testing and intracytoplasmic sperm injection.
Content
We also offer support services to help patients cope with the stress that can accompany fertility treatment. Patient coordinators and financial coordinators help patients to navigate the logistics of IVF and other fertility treatments.
For details on treatment options, call (713) 798-4027.
Heading
Offering New Hope for Fertility After Serious Illness
Content
For women facing cancer or a serious blood disease, chemotherapy and radiation treatments represent both hope for a cure and the fear of infertility. These aggressive, potentially life-saving therapies may damage a woman's ovaries and the oocytes (eggs) they contain, depriving her of bearing a child after the cancer has been treated.
Today, new technology is available that preserves the ovaries or oocytes before undergoing radiation or chemotherapy, enabling women to get the treatment needed for survival while offering new hope for fertility after cancer.
Baylor College of Medicine, Texas Children's Hospital and MD Anderson Cancer Center have joined forces to help cancer patients better understand the impact of radiation and chemotherapy on fertility, so women can make the most informed decisions regarding their treatment while planning for the possibility of childbearing in the future.
Our fertility specialists at Baylor College of Medicine will counsel patients about the latest fertility treatments and the options available based on their unique situation. We will then collaborate with the patient and their oncologist to determine the best approach for preserving the woman's fertility while treating her cancer.
We welcome the opportunity to assist all cancer patients, even those who may not be working with an MD Anderson physician.
Heading
Treatment Options Available
Content
Four treatment strategies are currently available to help women preserve their fertility before undergoing chemotherapy or radiation. The suitability of each treatment option depends on the individual patient.