Master
Media Component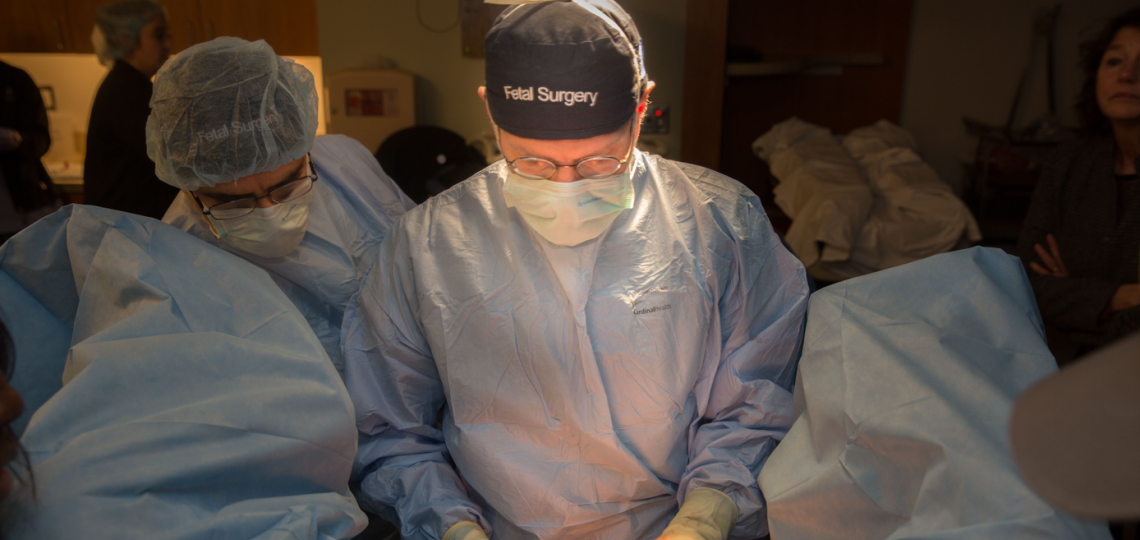 Content
Baylor Medicine fetal therapy and surgery specialists rank among the world's leaders in fetal medicine and perinatal surgery, providing the highest quality care available for pregnancies involving fetal abnormalities. 
As part of a premier health sciences university, we are continually advancing the understanding and treatment of fetal abnormalities, providing new options and new hope for families facing even the most challenging and complex fetal conditions. 
Our comprehensive services include:
Prenatal evaluation 
State-of-the-art imaging for early detection of fetal anomalies
Advanced diagnostic procedures
Consultation and treatment planning 
Minimally invasive fetal therapies 
Open fetal surgery
Heading
Meeting Every Need
Content
Patient care is provided at Texas Children's Fetal Center, one of the few programs in the nation offering the full range of fetal therapies. 
We are known for expert treatment of fetal conditions that include:
Twin-twin transfusion syndrome (TTTS)
Twin reversed arterial perfusion (TRAP) sequence
Neural tube defects
Congenital diaphragmatic hernia (CDH)
Amniotic band syndrome
Lung masses
Lower urinary tract obstruction (LUTO)
Abdominal wall malformations
Neck masses
Congenital heart defects, among many others. 
Heading
Life-Changing Care
Content
The outcomes we achieve are made possible through leading-edge therapies, evidence-based care, and a multidisciplinary approach. We work closely with an experienced team of fetal, neonatal, and pediatric experts, all collaborating to improve the lives of these unborn patients.
 Fetal interventions and surgeries are performed in state-of-the-art operating facilities at Texas Children's Pavilion for Women, with immediate access to Texas Children's level IV neonatal intensive care unit (NICU) the highest level of care available for premature and critically ill newborns.
Content
Learn more about our fetal therapy and surgery specialists.
Meet our Team