Master
Media Component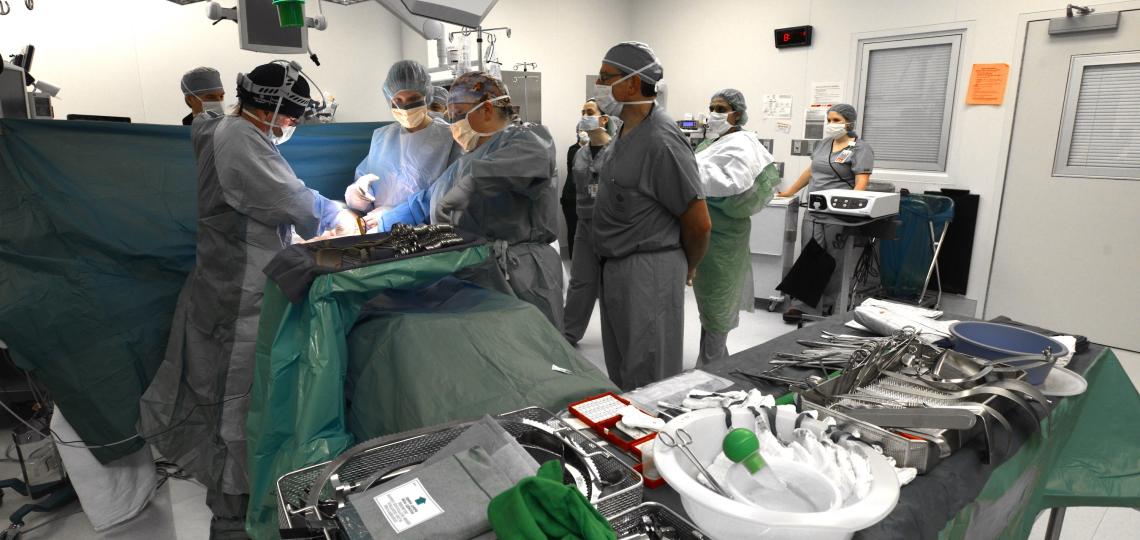 Content
Baylor Medicine specialists offer a rare level of expertise in the treatment of pregnancies involving placenta accreta spectrum, a serious, potentially life-threatening complication.

Placenta accreta spectrum (PAS) occurs when the placenta grows deeply into the wall of the uterus and is unable to detach after childbirth. Depending on the depth of invasion, the condition is referred to as placenta accreta, increta or percreta, the latter being the most severe.  
The result can be complex pregnancies and challenging deliveries with risks that include vaginal bleeding during the third trimester, severe hemorrhage after delivery, and premature birth.
Heading
A Trusted Resource with Proven Outcomes
Content
Our maternal-fetal medicine (MFM) experts provide outstanding care for these mothers and babies through one of the most experienced Placenta Accreta Spectrum programs in the world. 
Made possible through our partnerships with Texas Children's Pavilion for Women and Harris Health Ben Taub Hospital, our Placenta Accreta Spectrum program and outcomes continue to earn us global recognition and a growing number of referrals.
Heading
Benefits to Mother and Baby
Content
Our comprehensive Placenta Accreta Spectrum program is improving maternal, fetal and newborn outcomes through:
A multidisciplinary medical and surgical team experienced in managing PAS pregnancies and deliveries
Standardized, proven protocols for the treatment of this rare condition  
State-of-the-art facilities equipped 24/7 to respond to emergencies when they arise 
Blood bank and transfusion services to address serious bleeding problems
Immediate access to Texas Children's Level IV Neonatal Intensive Care Unit (NICU), if needed
Mental health support and counseling through The Women's Place – Center for Reproductive Psychiatry to minimize the mother's risk for postpartum depression and PTSD.