Master
Media Component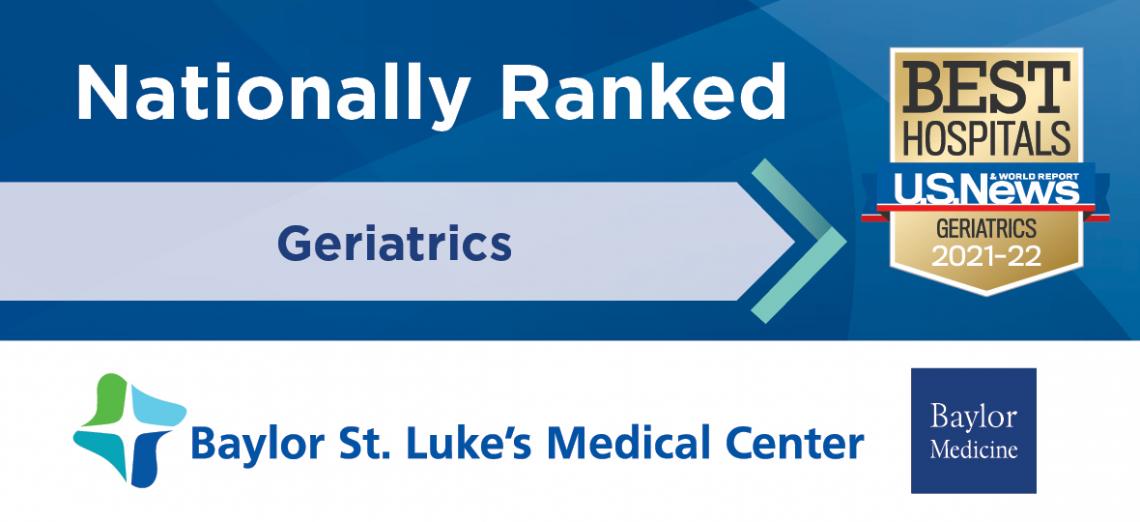 Heading
Specialized, Compassionate, Unhurried Care
Content
Geriatrics and Palliative Medicine specialists at Baylor Medicine in Houston, Texas, provide personalized healthcare plans for seniors that address current as well as long-term needs.
Specialists in geriatrics at Baylor Medicine care for all patients seeking a doctor dedicated to decreasing the adverse health effects of aging. Patients range from healthy individuals preparing to enter the later years of life to those with more complex issues such as functional decline and chronic medical conditions.
Our multidisciplinary team includes social workers, nutritionists, and specialists who provide continuous and comprehensive care; also, we offer patients and families to identify resources, future planning, and advance directives. 
We see patients in the Baylor St. Luke's Medical Center at 7200 Cambridge, in Houston. To make an appointment, please call (713) 798-3967.
Heading
Geriatric and Palliative Services
Content
Our physicians, nurse practitioners and social workers offer a variety of clinical services to older patients.
Learn More