Master
Media Component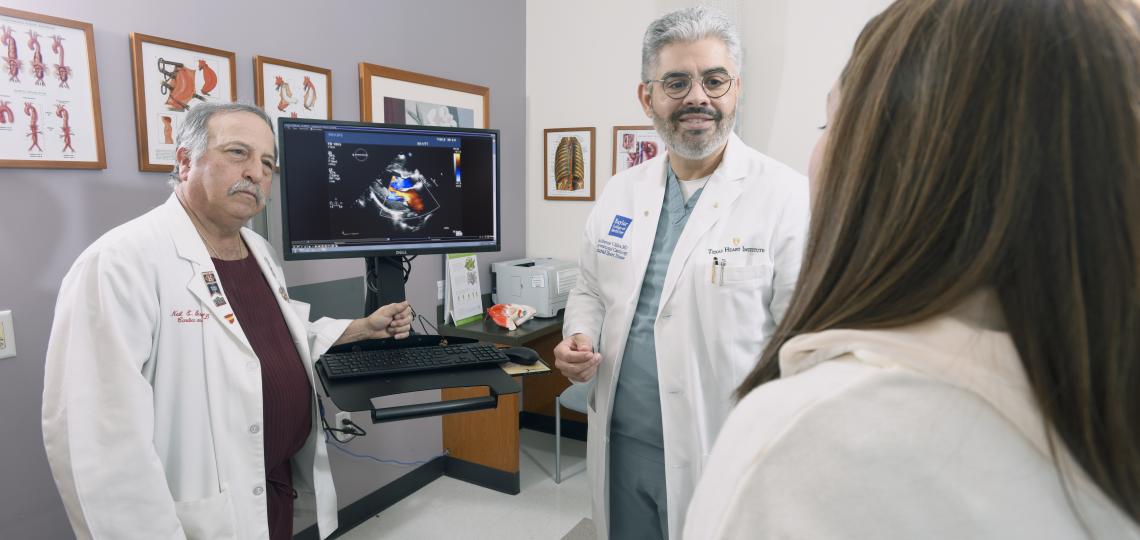 Content
Our goal at Baylor Medicine Cardiology is to deliver high-quality, patient-centered, and comprehensive care for all your cardiovascular needs. Baylor Medicine Cardiologists have several areas of expertise including general cardiology, electrophysiology, interventional cardiology, structural heart disease, and advanced heart failure/ cardiac transplantation. Our cardiologists work as a multidisciplinary team along with Cardiothoracic Surgery to provide comprehensive cardiovascular care for our patients. Our practice is based out of Baylor Medicine's McNair Campus, Fannin Tower, and our affiliate hospital Baylor St. Luke's Medical Center/ Texas Heart Institute. Baylor St. Luke's Medical Center is currently ranked the #20 in the US News and World Report Best Hospitals for Cardiology and Heart Surgery.  We look forward to the opportunity to take care of you. 
Ronald Maag, M.D. 
Medical Director
 
Heading
General Cardiology
Content
A comprehensive, integrated approach to the prevention and treatment of cardiac problems and coexisting cardiac issues. 
Learn More
Heading
Interventional Cardiology
Content
Improving the lives of patients with cardiovascular disease through minimally invasive treatment options. 
Learn More
Heading
Cardiac Electrophysiology
Content
Comprehensive evaluation and treatment of heart rhythm disorders.
Learn More
Heading
Texas Adult Congenital Heart Center
Content
The Texas Adult Congenital Heart Center at Baylor Medicine in Houston, Texas, provides adult congenital heart disease patients a safe, smooth and uninterrupted transition of healthcare from pediatric specialists. 
Learn More
Content
The electrical system of the heart, cardiac risk stratification and congestion heart failure. 
Learn More
Heading
Services and Diagnostic Procedures
Content
Cardiologists at Baylor Medicine strive to provide the most comprehensive services to provide the best care for our patients.
Learn More
Heading
Conditions of the Heart