Master
Media Component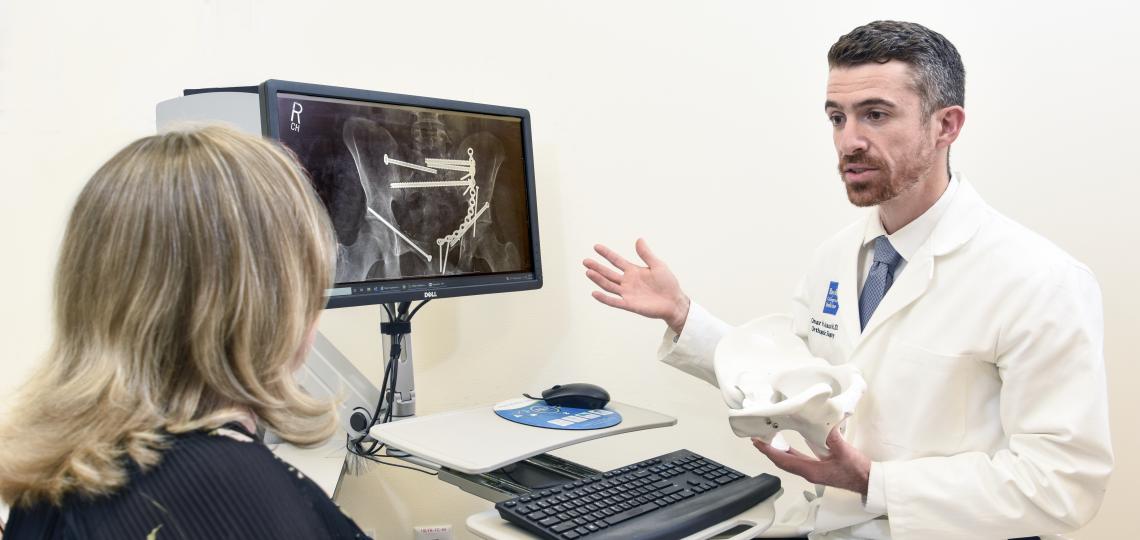 Content
Baylor Medicine Orthopedic Trauma specializes in treating broken bones (fractures) and other musculoskeletal injuries resulting from any array of traumatic accidents, from slip and falls to high energy motor-vehicle related accidents. Our team of board-certified orthopedic surgeons are fellowship-trained in trauma and highly skilled in operating on fractures throughout the body. 
They provide comprehensive fracture care at several institutions, including Ben Taub General Hospital, Texas Children's Hospital, Baylor St. Luke's Hospital, and The Methodist Hospital. They are available 24/7 year-round to care for our patients. Our surgeons are dedicated to helping patients heal and regain function, so they can return to their normal activities as soon as possible.
Our Orthopedic Trauma surgeons treat:
Fractures of the hip, pelvis, and other bones throughout the body
Joint dislocations, including the shoulder, elbow, or knee
Ligament and tendon injuries, including tears or ruptures
Traumatic injuries to the hands, wrists, and fingers
Complex injuries involving multiple bones or joints
Sports-related injuries, including breaks and overuse injuries (i.e. stress fractures)
Injuries from motor vehicle accidents, falls, or other traumatic events
Pediatric fractures and growth plate injuries
Fractures that do not heal (non-union) and fractures that don't heal correctly (malunion)
Pathologic fractures including those related to cancer or osteoporosis
Heading
Why Baylor Medicine?