Master
Media Component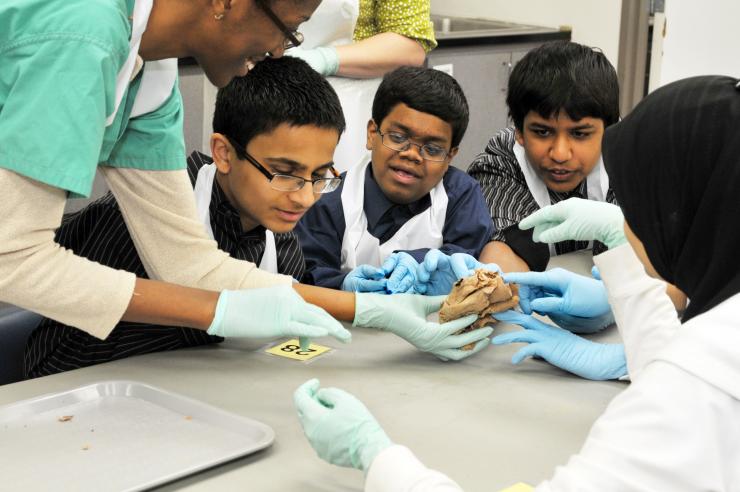 Content
Saturday Morning Science (SMS) is a 12-week long community outreach program sponsored by the Office of Institutional Diversity, Equity, and Inclusion, and takes place on various Saturdays throughout the year. SMS allows 6th-12th graders in Houston and surrounding areas to participate in interactive sessions designed to enhance exposure to STEM careers and topics (including basic scientific research, clinical research, medical careers, career development activities, and mentored small group experiences). "Saturday Morning Science Spring 2023" will be entirely virtual and consist of two-hour virtual sessions (using Zoom) on seven different Saturday mornings between mid-March and early June. The first half of the session will consist of an invited lecturer, and the second half will consist of a small group interactive discussion facilitated by BCM faculty, students, or staff.
Please note that while SMS Spring is open to students who have previously participated in SMS 1, SMS Summer Research, SMS 2, or SMS Fall, priority will be given to students who have never participated in Saturday Morning Science. We do, however, encourage repeat applicants and will allow acceptance if space permits. Please stay tuned for updates on Saturday Morning Science Summer Research Reimagined, which will be either entirely virtual, or mainly virtual with an option of a lab-based experience (the virtual aspect of this program will admit up to 200 students; however, IF an in-person research experience is allowed, these slots are extremely limited (often to only 10-15 students) and requires an application and interview.
Heading
Online Registration for SMS Spring 2023 is Open Soon
Content
This year's program is being planned and will be announced soon. 
What makes me eligible for the SMS Spring 2023 Program? 
You must currently be in 6th-12th grade
Be committed to attend a minimum of four sessions and participate in group discussion. 
How do I apply? 
In order to be considered for the SMS Spring 2023 Program, you must submit all of the following in one application packet no later than the deadline set for applications. Incomplete and/or late applications will no be considered: 
Complete the application 
Include:  
A statement outlining your career goals and interest in the SMS program. This should be no-longer than ½ page but can be as short as 2-3 sentences. The statement should include what you hope to gain from a program like SMS that may not be offered by your school. 
If you have previously participated in SMS, please include a sentence or two on what you gained from your previous SMS experience and what you hope to gain this year.
Application deadline for 2023 is coming soon.
Selected candidates will be notified of acceptance by March 18, 2023.  
Content
As the program is currently being held virtually, there are NO registration fees at this time.
If you have questions about the SMS program, please email SaturdayMorningScience@bcm.edu or call (713) 798-8172.
Register Now
Media Component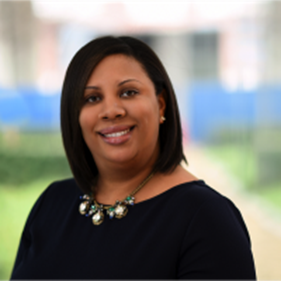 Content
The cornerstone of any program to improve cultural diversity is the CEO of the institution. In 1992, only one African American student matriculated at Baylor College of Medicine as a member of the class of 1996.
With the CEO and President Dr. William T. Butler concerned about the underserved in our country and the paucity of physicians from the groups of underserved in medicine, a major effort was begun at Baylor College of Medicine to increase the enrollment and graduation of students underrepresented in medicine. He was also the national chair of Project 3000 by 2000, the AAMC's initiative for cultural diversity that was started in 1991.
Dr. Butler recruited a dean with a strong track record of improving cultural diversity at the Case Western Reserve University School of Medicine, Dr. James L. Phillips, now senior associate dean and professor of the Department of Pediatrics, Office of Diversity and Community Outreach at Baylor College of Medicine.
With unequivocal support from Dr. Butler, and his successors, initiatives were established, enhanced and maintained, such that Baylor has been one of the leading schools in the enrollment of students underrepresented in medicine (URM). In 2007, 902 URMs applied to Baylor College of Medicine compared to 240 in 1993. In 2006, URMs constituted 28 percent of BCM's matriculates in the 1st year class, compared to 7 percent in 1993.
With the philosophy that the entire environment of the school must be addressed, Dr. Phillips proceeded to enhance some of the programs already established, while also starting new programs to impact the pipeline of future medical students.
n 2018, upon Dr. Phillips' retirement, he passed on the torch of leading Saturday Morning Science to Dr. Rayne H. Rouce, a Baylor physician-scientist passionate about community outreach and STEM education.
Heading
'Saturday Morning Science' inspires medical student to give back to community
Content
Medical student Chelsea Livingston reflects on her Saturday Morning Science experience and why she wants to inspire others to work in STEM on the Baylor College of Medicine blog, Momentum.
Read More
Heading
Drawing in Tomorrow's Leaders
Content
Learn more about the Saturday Morning Science program, which was featured on the Baylor College of Medicine Momentum blog.
Read More