Master
Media Component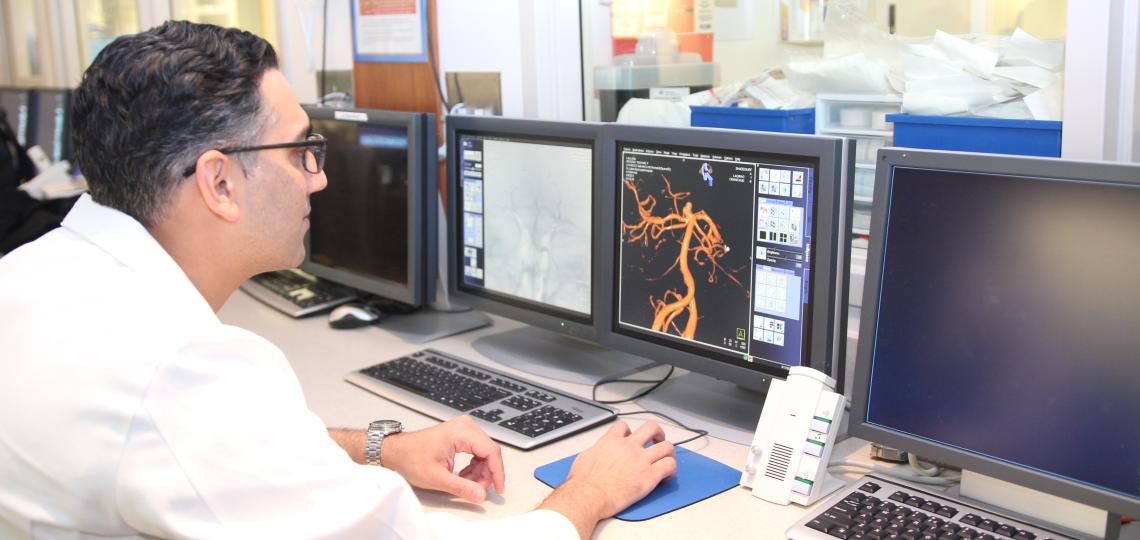 Heading
About Cerebrovascular Neurosurgery
Content
The cerebrovascular specialists at Baylor Medicine are dedicated to the diagnosis and treatment of patients with disorders of the arteries and vessels in the brain, neck and spine such as:
Heading
What is Cerebrovascular Neurosurgery?
Content
Dr. Omar Tanweer, Director of Cerebrovascular and Endovascular Neurosurgery, explains his specialty and the comprehensive treatments patients can find here at Baylor Medicine.
Heading
Evaluation and Management of Neurovascular Disorders
Content
Some cases are best treated with open microsurgery, while others are best treated with a less invasive endovascular approach in which brain vessels are treated from inside the blood vessel and accessed through a small puncture in the patient's leg. A team of expert physicians, including highly specialized neurosurgeons, vascular neurologists, nurses and therapists provide state-of-the-art treatments combined with compassionate, patient-centered care.
Heading
Open Microsurgery
Content
Arteriovenous malformations
Brain aneurysm clipping
Brain hemorrhage
Carotid endarterectomy
Cavernous malformation
EC-IC bypass for Moyamoya
Heading
Endovascular Treatment
Content
AVM embolization
Brain aneurysm coiling
Brain aneurysm flow diversion
Carotid stenting
Cerebral and spinal angiography
Tumor embolization