Master
There's nothing you can do to take this happiness away from me.
Content
Delissia says she wanted to lose weight to have the energy to keep up with her four young kids. She says before the surgery she was always tired and could barely take her kids to school and go to work herself. Now that she has lost (and continues to lose) weight, she is able to play with her kids and has more energy in general. Not only is she truly happy, but she says her kids are too- and that makes it all sweeter.
Media Component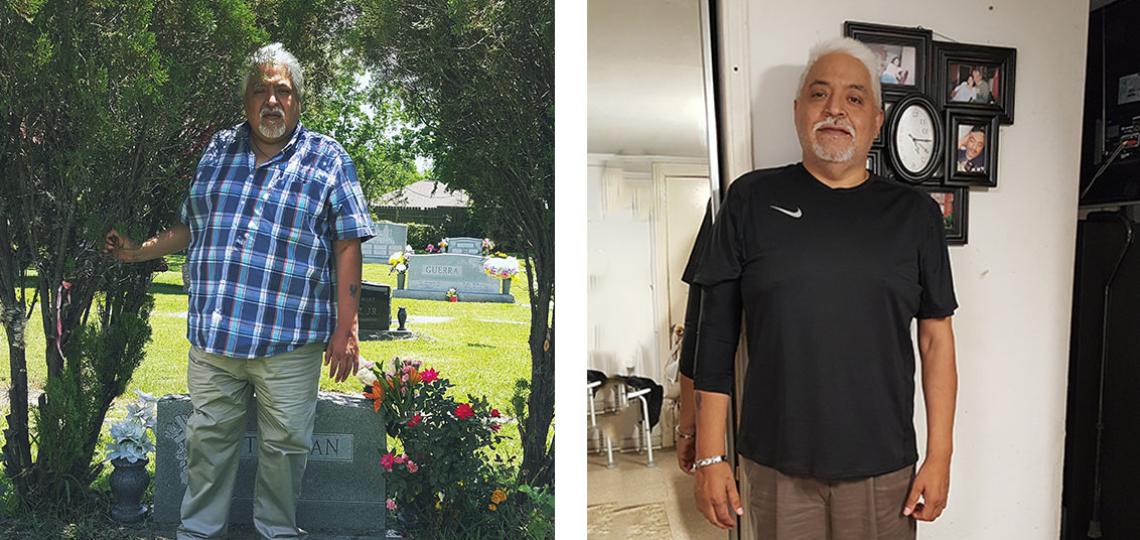 Having the surgery changed my life.
Content
Ramiro Tristan needed to lose weight to be eligible for a kidney transplant. He tried on his own but struggled, especially after he broke his leg.
At nearly 350 pounds, he turned to bariatric weight loss surgery and lost even more weight than necessary for a kidney transplant. Not only was Tristan able to have a successful kidney transplant, but his blood sugar is also now under control, and he no longer has high blood pressure or sleep apnea. He says the surgery has changed his life and helped him immensely. "Before I didn't want to come out of the house," he remembers. Tristan went from 350 pounds to 185 pounds and size 48 pants to 34.
I want to be a grandmother who plays on the ground with her grandkids.
Content
Kimberly Craig was active and played many sports growing up —football, hockey, basketball, and more. In fact, she lettered in high school and college for sports. But when she was 27, she got pregnant and gained 150 pounds.

After many years of trying various diets and exercises to lose weight, Craig knew she needed more help. And so, she went to the Weight Loss and Metabolic Center at Baylor Medicine.

"I want to be a grandmother who plays on the ground with her grandkids," Craig says. "And I want to retire and hike mountains."

After losing 85 pounds on her own, she had weight loss surgery on December 8, 2021. Since then, she has gone from 255 pounds to 164 and from a size 24 to a size 10. After weight loss surgery, Kimberly is enjoying life so much more. She has started sailing with friends, completed a few 5k races, went on a rope swing and swung to the other side without falling, goes mountain biking on the weekends, and says she is happier.
 
"I do my hair and makeup more," she says. "I smile more. I do more. I don't stay inside like I used to."
Media Component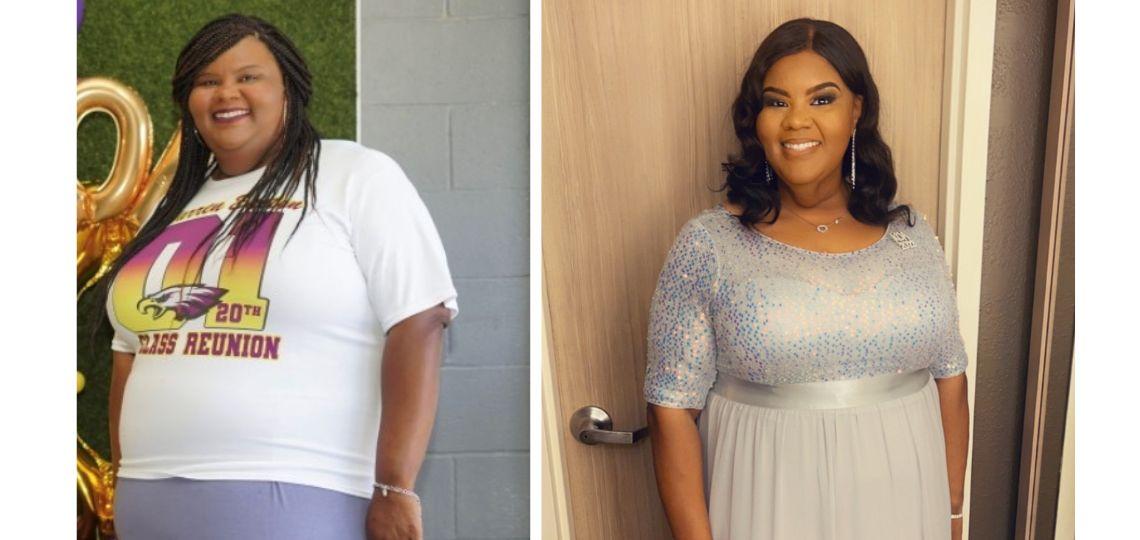 I wish I had done it sooner.
Content
Jamise Allen, a mom of two teens, had weight loss surgery a year ago has lost 185 pounds and is still losing weight.
Allen is reaping numerous benefits from the surgery, including no longer experiencing sleep apnea or being pre-diabetic and obsessing over food. She says her skin has cleared up and her hair is growing as well.

Allen is thrilled with the results and has no regrets. "I wouldn't change it for anything," Allen says. "I wish I had done it sooner."

Most importantly, Allen is able to enjoy life easier because of her weight loss. "We went to the rodeo, and I was able to get on the rides my girls and not worry about a weight limit," she recounts. "I was so shocked; I was like I can fit on these rides!"
Media Component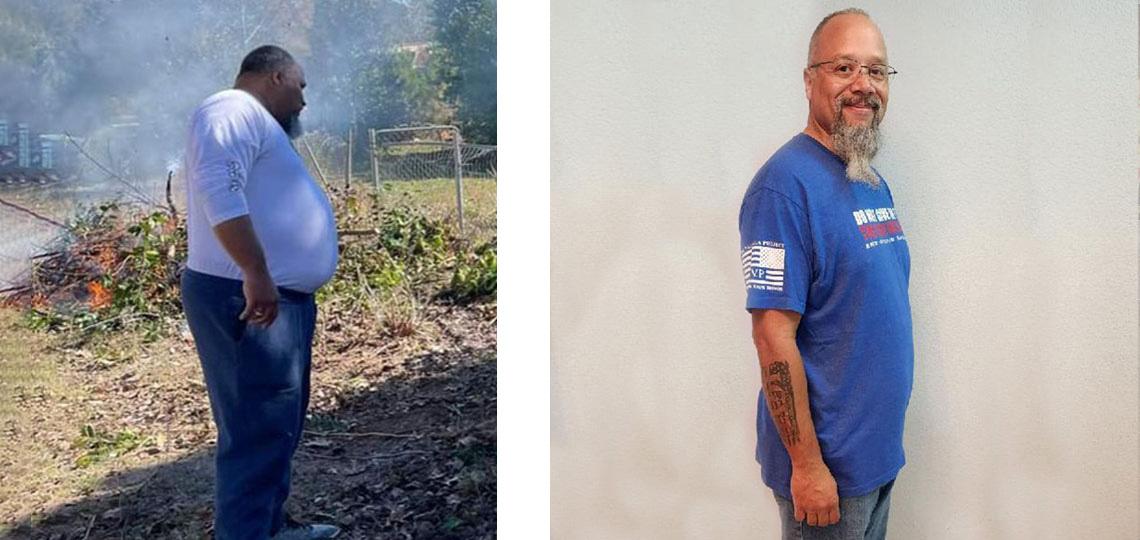 The results are phenomenal.
Content
Orlando Rivera, a disabled veteran, had 13 leg surgeries and different back injuries that prevented him from exercising.
In fact, he had to use a cane or walker to get around. At his heaviest, he was 296 pounds. He experienced heart issues, was hospitalized several times and nearly had a stroke. Orlando knew he needed to lose weight to avoid open heart surgery. He tried different weight loss programs and had temporary success but ultimately would gain the weight back.
After having weight loss surgery at Baylor Medicine, he now weighs 208 pounds and says he feels lighter, and he can walk more than five feet without stopping and gasping for air. "The results are phenomenal, and I feel better about myself," he shares. Orlando's heart is functioning better, and he is excited to spend many more years with his kids who are currently 19 and 25.
 
Media Component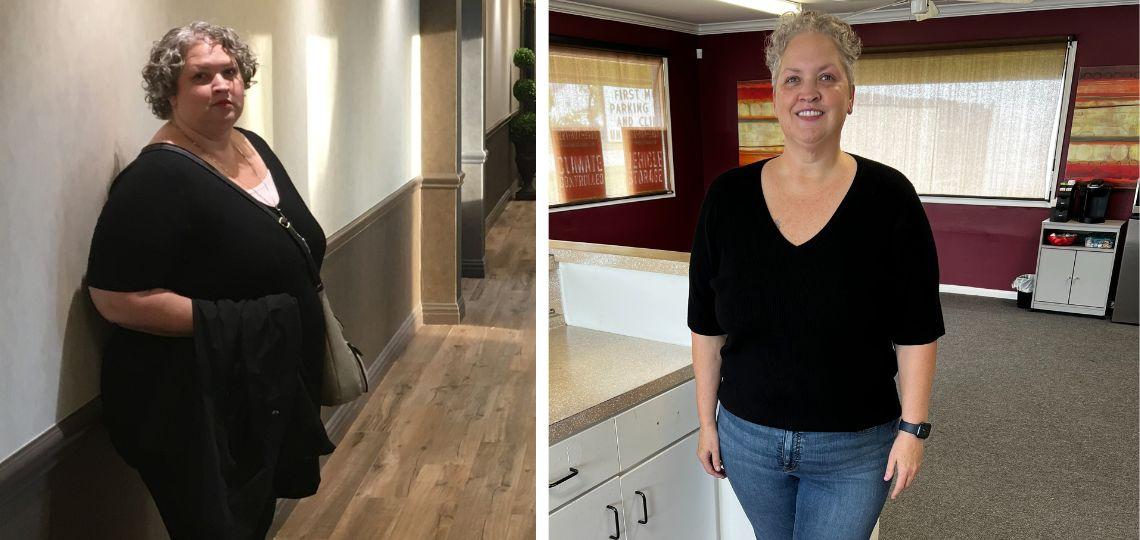 Weight loss surgery was the best decision I could have made.
Content
Rebecca Scavello was tired of taking medication. She had medicine for diabetes, medicine for high cholesterol and medicine for high blood pressure.
Fed up with being unhealthy, she turned to weight loss surgery.
Now she is off all medications and doesn't have sleep apnea anymore and also feels better emotionally. But she says the little things make a difference too.

"It's been great to be able to move around more-- just being able to bend down and tie your shoes," she says. "Just things you don't think about."

Rebecca says she went from 324lb to 243lb and weight loss surgery was the best decision she could have made; in fact, she wishes she had done it sooner. She enjoys being able to go on an airplane without a seat belt extender and being able to be more active.