Master
Media Component
Credit
Scott Holmes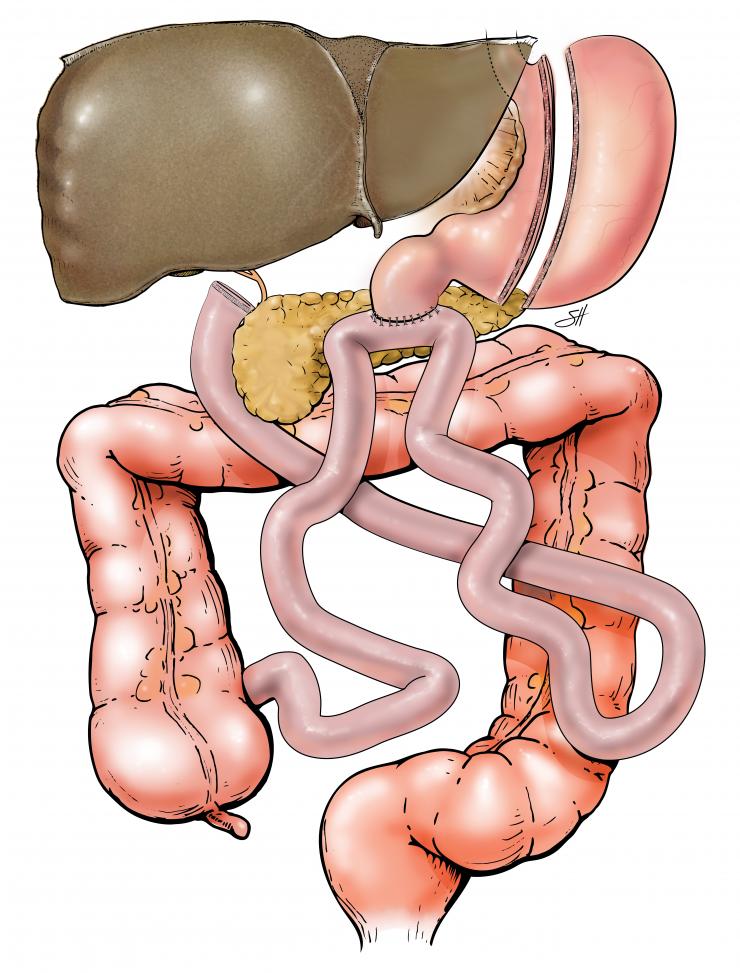 Content
This operation consists of 2 parts:
A part of the stomach is removed to create a narrow tube, much like the sleeve gastrectomy.
A large part of the intestine is bypassed (as in the Duodenal Switch), but in this case, only one connection is made between the duodenum and the small intestine.
This operation is very similar to the Duodenal Switch but, in this case, there is only one connection with the small intestine and the common channel is longer, so that it is less likely to cause malabsorption. As in the other metabolic operations, it results in significant reduction of appetite and reduces absorption of calories from the small intestine. It also has a strong impact on metabolic hormones and improving health conditions.
Content
Greater weight loss than sleeve gastrectomy or Roux-en-Y gastric bypass
Reduces the absorption of fat by 70%
Causes favorable changes in gut hormones to reduce appetite and improve fullness
Is effective against diabetes 
Content
Increased risk of nutritional deficiencies, but less than Roux-en-Y gastric bypass
Patients should be fully compliant with nutritional supplements and follow up appointments
Frequent bowel movements may occur if a healthy diet is not followed