Master
Media Component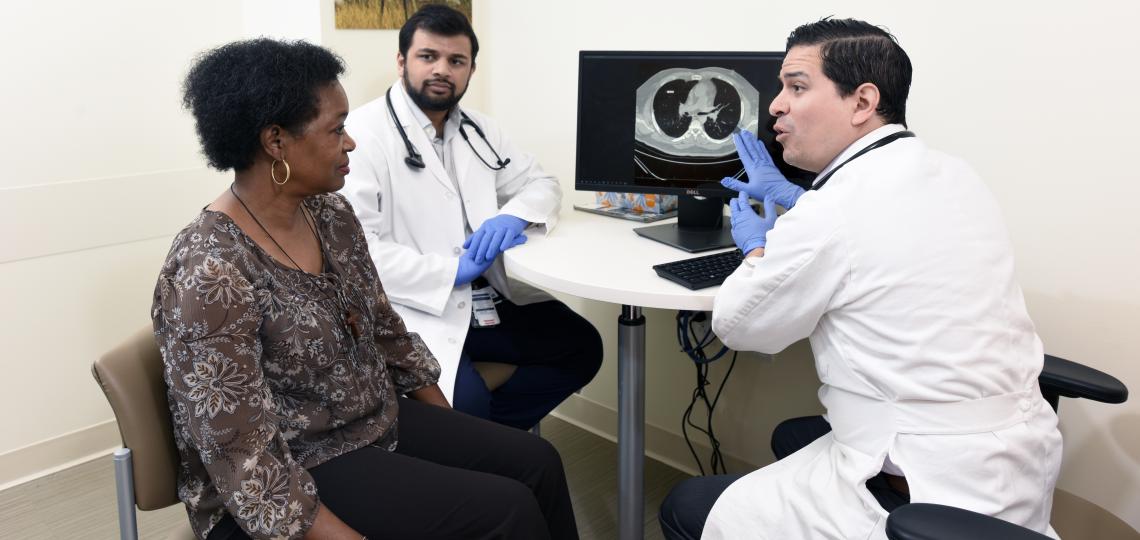 Heading
Expert Internal Medicine Team
Content
Baylor Medicine Internal Medicine specialists are dedicated to the prevention, diagnosis and treatment of common adult medical problems, with an emphasis on caring for the whole patient. We specialize in primary care, general health assessments, and consultation for complex medical problems and delivering first-class services, with timely appointments, good communication, efficient patient visits, and a one-stop approach to diagnosis and treatment.
Our patient care philosophy is based on the belief that the quality of medical care delivered is directly related to the amount of time physicians spend with their patients. We believe patients want to spend more time with their doctors, they want more dialogue, and they want to be able to see their doctors when they need to see them.
Heading
New Internal Medicine Patients
Content
A new and convenient way to schedule your first primary care visit. Our online scheduling system is quick and user-friendly, allowing you to select the date, time, and physician that best fits your needs.
Schedule
Heading
Established Patients
Content
Established patients can request an appointment using MyChart. If you do not have an account, sign up for MyChart here. If you have technical questions about access to your MyChart account, please call 713-798-6928.
MyChart
Heading
Integrated Approach
Content
We practice an integrated approach to patient care, coordinating with subspecialists as needed and using a state-of-the-art electronic medical record system for seamless care among physicians. For patients who need subspecialty care, including 18 subspecialty departments providing state-of-the-art consultation and care for specific medical problems.
At Baylor Medicine, our internal medicine physicians are also researchers and educators, committed to the development of state-of-the-art treatments for adult medical problems and teaching the next generation of leaders in primary care.
Heading
Exams, Screenings and Consultations
Content
Our primary care physicians are trained in the prevention, diagnosis and treatment of a broad spectrum of illnesses. Our services include:
Diagnosis and treatment of any undiagnosed symptom or healthcare concern
Routine physical exams, including pre-employment, school, sports and camp physicals Immunizations
Routine health screenings
Routine cancer screenings
Illness treatment for conditions such as colds and flu
Second opinions or consultations to other physicians on complex cases
Wellness and disease prevention
Women's healthcare
Geriatric care
Heading
Conditions We Treat
Content
General internal medicine is a wide field of medicine; these are some of the more typical issues our physicians might treat you for:
Treatment of minor injuries including cuts and sprains
Treatment and management of chronic diseases such as diabetes or asthma
Hypertension (high blood pressure)
Common infections (e.g., cellulitis, pneumonia, urinary tract infections)
Thyroid problems
Well-woman exams
All things related to primary care