Master
Media Component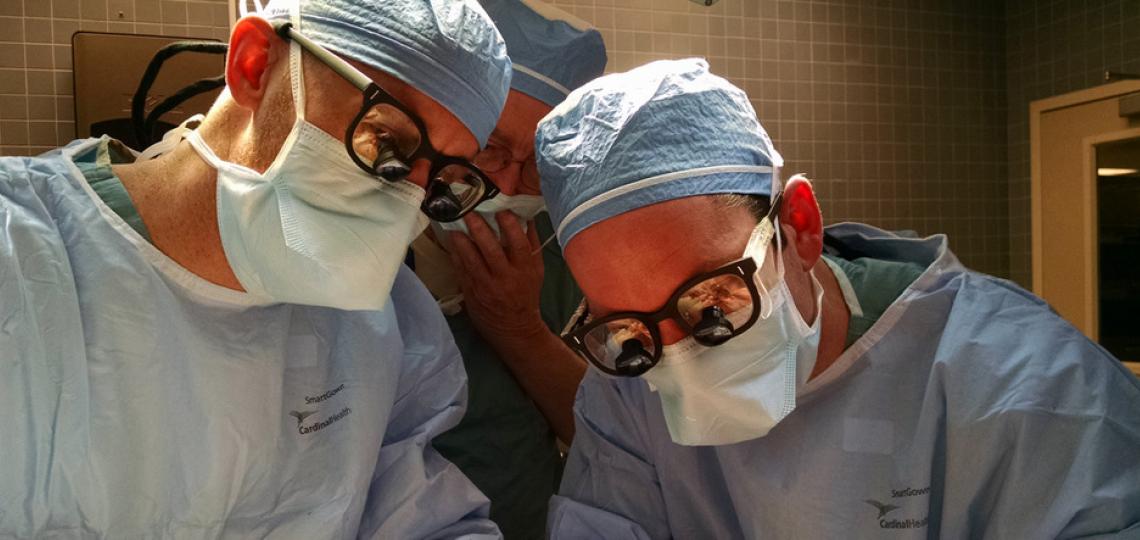 Heading
About Surgery at Baylor Medicine
Content
The Michael E. DeBakey Department of Surgery at Baylor Medicine in Houston, Texas, specializes in the surgical treatment of disease using state-of-the-art techniques – many developed right here in our own department – performed by highly trained, specialized surgeons. We are committed to providing outstanding clinical care, developing new treatments for disease through research, and training the next generation of leaders in surgery.
Patients from around the world seek the surgical care of our faculty, drawn by our reputation for high-quality care that incorporates advanced technologies, access to the latest clinical trials and research, and a commitment to making customer service our number one priority.
Baylor Medicine surgeons provide a wide range of clinical and surgical services, including diagnosis and treatment of liver disease, pancreatic disease, breast cancer, vascular disease, heart disease and varicose veins.
Content
Our general surgeons perform the following procedures:
Heading
Gastrointestinal and Stomach
Heading
Breast Cancer Surgery
Heading
Endocrine Surgery
Heading
For General Surgery Patients
Content
General surgery patient information as well as general patient forms and information including insurance, pay online, billing, hotel/motel guide, customer service, privacy practices (HIPAA) and more.