Master
Media Component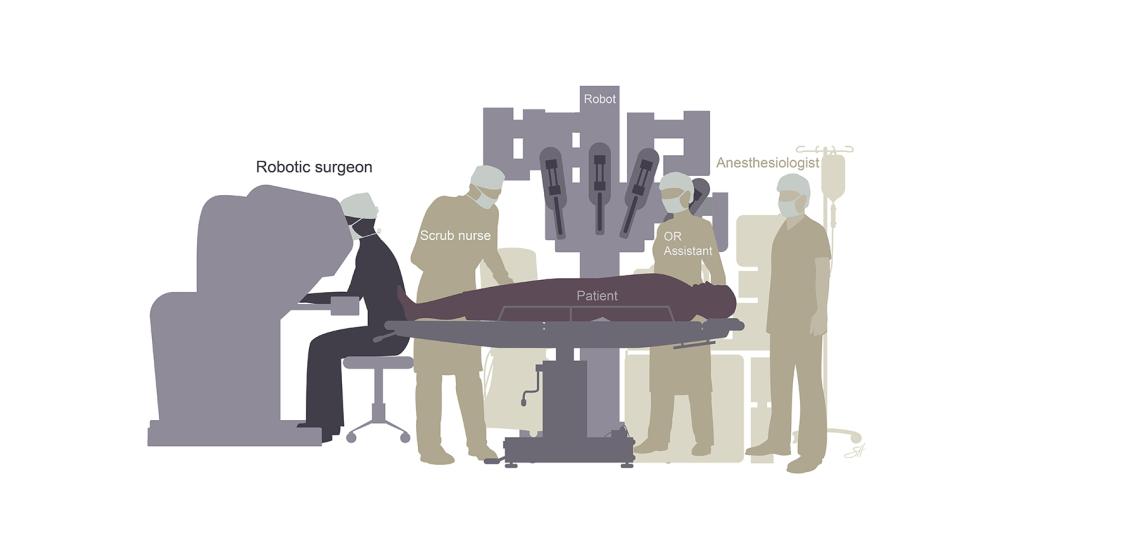 Content
Laparoscopic surgery is a type of "minimally invasive" surgery involving very small incisions (0.5-1cm) as opposed to traditional surgery which uses larger cuts. In a laparoscopic procedure, the surgeon uses tiny instruments and a camera (laparoscope) in order to see and perform the surgery. 
Heading
Advantages of Laparoscopic Surgery
Content
There are many advantages to laparoscopic surgery, including less pain, less scarring, less narcotic use and a faster recovery. There is also a reduced risk for some complications and infection. 
Content
Laparoscopic surgery is generally just as safe as open surgery, and due to the small nature of the incisions, some risks are even less than traditional surgery. Specific risks for each patient are assessed by the surgeon beforehand. 
Expert surgeons from Baylor Medicine utilize the latest and most cutting-edge laparoscopic techniques, striving to provide patients with the easiest and most pain-free experience possible. 
 
Content
Before Surgery

Before your surgery, you will be asked not to eat or drink anything after midnight the night before your surgery. If you are on blood thinners, you will be asked to stop taking them a few days before. You will also need to arrange transportation to and from the hospital. Your care team will provide you more detailed instructions based on the procedure, along with a list of recommended toiletries to bring along.
Day of Surgery

Laparoscopic procedures are usually done under general anesthesia. This means that you will be asleep during the surgery, and you wake up in the recovery room after the surgery has concluded. Laparoscopic surgery can be done on an outpatient basis meaning you go home the same day of the procedure, although a 1-4 day stay may be required depending on the type and extent of surgery. You will receive more detailed instructions on when to arrive and what to do the day of your surgery from your care team. 
After Surgery

Following your surgery, if you have to stay in the hospital, you may remain in the hospital for anywhere from 1-4 days, possibly longer, depending on the procedure that you get. Due to the nature of minimally invasive laparoscopic surgery, your recovery will be quicker, with earlier discharge from the hospital and earlier return to work than the more traditional open surgical procedures. Additionally, you will have less pain and may not need to use narcotic pain medications after the procedure.