Master
Content
The Division of Medical Education Research and Scholarship (MERS), in the Office of the Senior Dean at Baylor College of Medicine School of Medicine, aims to support, collaborate on and promote educational research and scholarship.
What do we do?
Provide consultations on research designs, survey development, building educational research into existing efforts statistical approaches, dissemination strategies, etc. 
Develop and provide educational and training experiences.
Create a community for medical education researchers at BCM.
Mailing List
Join our mailing list below to stay informed on calls for abstracts/papers/grants, educational workshops/retreats/activities, educational research resources and other related news.
Join our mailing list
Terms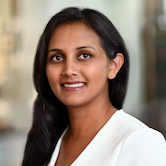 Nital Appelbaum, Ph.D.
Item Definition
Assistant Dean of Medical Education Research and Scholarship 
Division of Medical Education Research and Scholarship (MERS)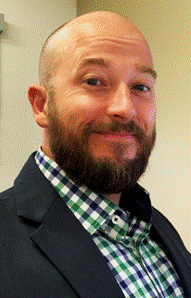 Kevin Gosselin, Ph.D., M.Ed
Item Definition
Director and Senior Faculty
Division of Medical Education Research and Scholarship (MERS)
Heading
Dates and Opportunities
Content
Educational Events
Date: Jan. 31, 2023- Feb. 2, 2023
Description: Join Drs. Nital Appelbaum, Kevin Gosselin and Peter Boedeker for interactive, in-person workshops. Whether you are an expert or new to educational research, we will leverage peer learning through hands on application exercises to get you thinking about how to set research and scholarship goals in 2023. Experts will be placed in small groups with novices/beginners to promote peer learning, so all are welcome to join.
Details: Sign up for a session(s)
Grant/Funding Opportunities
Pre-Proposal Due Date: Feb. 2, 2023
Group: National AAMC GEA Call for Educational Research Grant Proposals
Details: See submission details 2023 GEA Call for Educational Research Grant Proposals
For inquiries contact: Dr. Steven Rougas
*If you plan to submit an abstract, please let MERS know for tracking purposes (just forward submission confirmation email to MERS-SOM@bcm.edu)