Master
Content
Alpha Omega Alpha (AΩA) is the only national medical honor society in the world. Founded in 1902, the society was originally established "to encourage high ideals of thought and action in schools of medicine and to promote that which is highest in professional practice." Today, there are over 130 chapters in medical schools throughout the United States and more than 183,000 members elected since its founding. The honor of AΩA membership is accompanied by the responsibility to uphold and promote the mission that in the profession of medicine, patient care will be improved by:
Recognizing high educational achievement
Honoring gifted teaching
Encouraging the development of leader in academia and the community
Supporting the ideals of humanism
Promoting service to others
The Texas Beta chapter of AΩA at Baylor College of Medicine was founded in 1949, the 55th chapter in the country. Medical students are elected to AΩA membership twice a year based on their academic performance, extracurricular activities, research endeavors, and commitment to the community. Generally, one-sixth of the graduating class is elected to membership. In addition, our AΩA chapter elects deserving residents, faculty, and medical school alumni each year.
Heading
COVID-19 Academic Support
Media Component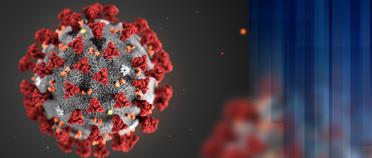 Content
Alpha Omega Alpha at Baylor College of Medicine is committed to supporting students during this time of transition to asynchronous learning activities aligned with social distancing measures. To this end, an academic support community comprised of third-year leaders and second-year students who excelled in the pre-clinical curriculum has been convened. This committee is furnishing guidance in the form of tailored study schedules which highlight useful resources to supplement online lectures, as well as regularly scheduled web conferences which provide an open forum for discussion of difficult concepts and other general questions. These resources will be provided through communication from the existing Squad learning communities.
For more specific information please contact the committee chairs:
Katherine Naeger katherine.naeger@bcm.edu
Trevor Jamison trevor.jamison@bcm.edu
Louisa Liu yuangao.liu@bcm.edu
Elaine Dong elaine.dong@bcm.edu
Heading
Sign-Up to Receive Chapter Updates
Content
We continue to develop our community of Alpha Omega Alpha members from Baylor College of Medicine. To keep up to date with chapter news and events, please complete our sign-up form.
Content
For questions related to the Alpha Omega Alpha Honor Medical Society contact: 
Media Component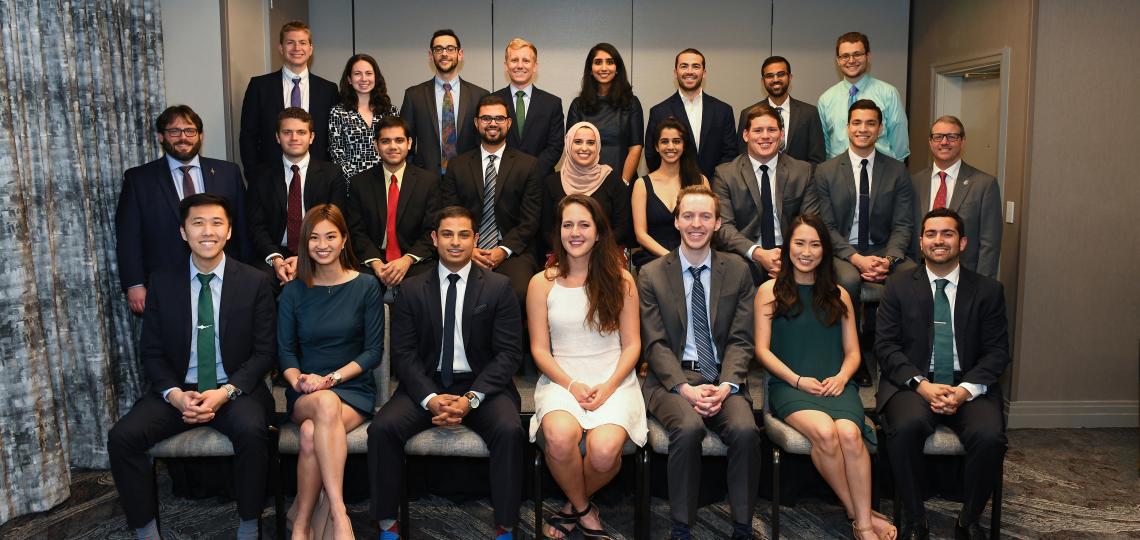 Content
Senior medical student inductees into Texas Beta Chapter of Alpha Omega Alpha Honor Medical Society with Visiting AΩA Professor Chancellor Doug Girod of the University of Kansas.
Media Component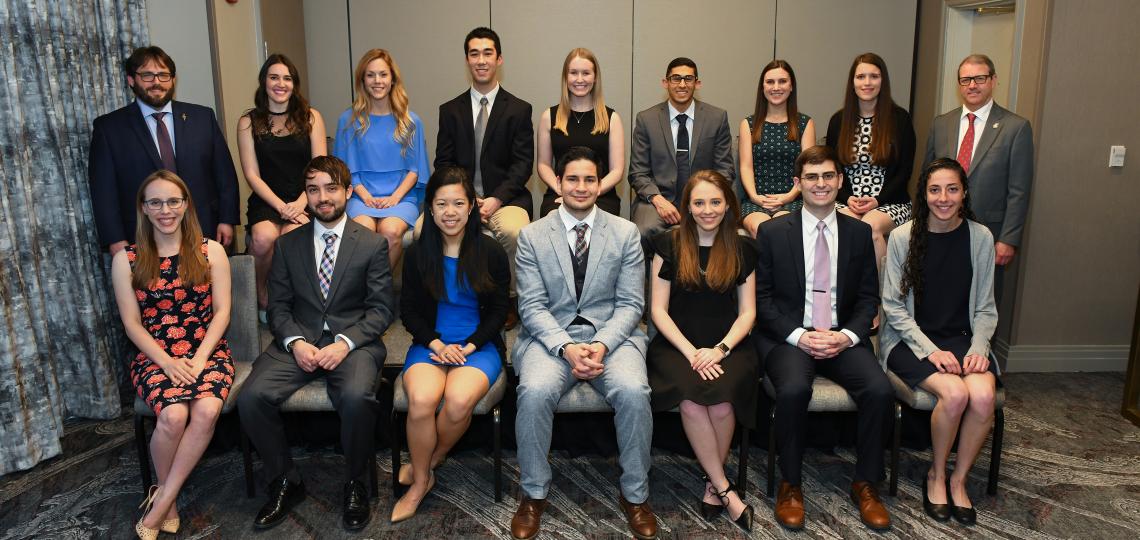 Content
Junior medical student inductees into Texas Beta Chapter of Alpha Omega Alpha Honor Medical Society
Media Component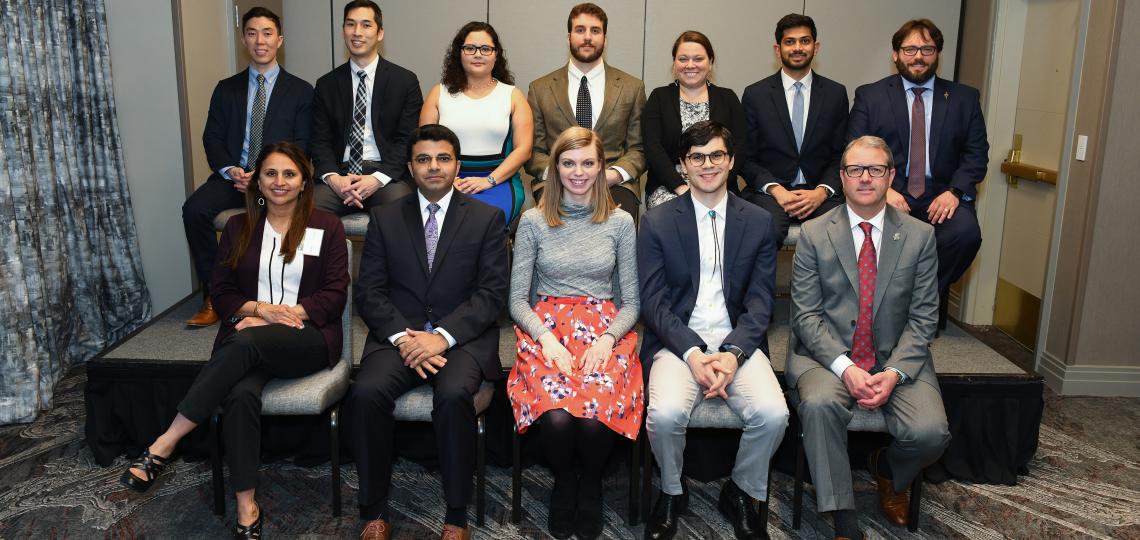 Content
Resident and Fellow inductees into Texas Beta Chapter of Alpha Omega Alpha Honor Medical Society