Master
Heading
Join us to Celebrate National Diversity Month!
Media Component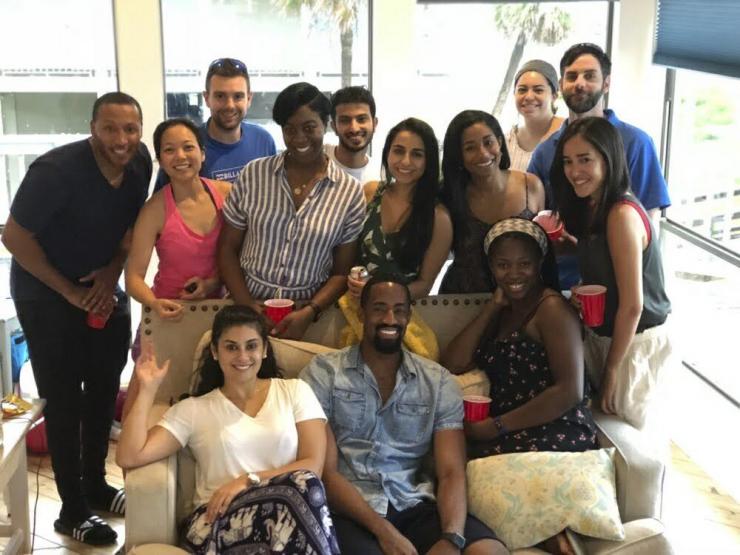 Content
The Office of Institutional Diversity, Equity and Inclusion will present:
"Advocacy: From the Ballot Box to the Bedside," a virtual workshop, Oct. 1, noon to 1 p.m., featuring Dionne Ukleja, director of communications, Harris County Clerk's Office; Dr. Lanessa Bass, co-director of Primary Care Leaders Evaluating and Addressing Disparities (LEAD) Residency Program; Dr. Victoria Mitre, a pediatrics resident; and fourth-year medical student Elizabeth Kravitz. Register here.
Diversity, Equity, and Inclusion Showcase, Oct. 7, 4-5 p.m., highlighting diversity activities in academic, research and clinical programs, departments and administrative areas, and student and trainee organizations. Register to attend.
Heading
Diversity and Inclusion Policies
Content
Baylor College of Medicine fosters diversity among its students, trainees, faculty and staff as a prerequisite to accomplishing our institutional mission, and setting standards for excellence in training healthcare providers and biomedical scientists, promoting scientific innovation, and providing patient-centered care.
View Diversity Policies
Heading
Faculty, Staff, Learner Advocacy Guidelines
Content
The College has created Advocacy Guidelines to provide members of the Baylor community with information on how you may participate in legislative debate and discussion and/or become involved in political campaigns without potentially impacting the College's federal tax-exempt status.
Login to View Guidelines
Content
The Office of Institutional Diversity, Inclusion and Equity provides oversight for Baylor College of Medicine's diversity, inclusion and equity initiatives, activities and policies.
Content
Our office organizes programs to help carry out Baylor College of Medicine's commitment to diversity and inclusion.
Content
Resources are available to assist Baylor students, trainees, staff and faculty with learning more about matters related to diversity and inclusion.
Content
In alignment with Baylor College of Medicine's mission, vision and values, diversity initiatives are developed and implemented by organizations throughout the College. These include initiatives to broaden the pipeline for under represented minorities to pursue careers in healthcare and research, ensure patients from diverse racial and cultural backgrounds have access to healthcare services, promote employment opportunities at Baylor to diverse populations of Houston, and use small and diverse companies for the College's supply needs.
Content
View a listing of the members of the Office of Diversity, Inclusion and Equity.
Heading
Diversity Statistics
Content
According to the Association of American Medical College's Diversity Engagement Survey, Baylor's community ranked in the top third among institutions for having an inclusive environment. See the annual diversity and inclusion profiles for the College.
View Diversity and Inclusion Statistics
Heading
Center of Excellence in Health Equity, Training and Research
Content
The Center of Excellence for Health Equity, Training and Research offers programs aimed at undergraduate/post-baccalaureate students and current Baylor medical students, clinical fellows and faculty to promote physician workforce diversity and support translational science activities to increase clinical care to underserved minority populations and health equity research. Visit Health Equity website.
Heading
Health Equity Funding Opportunities