Master
Media Component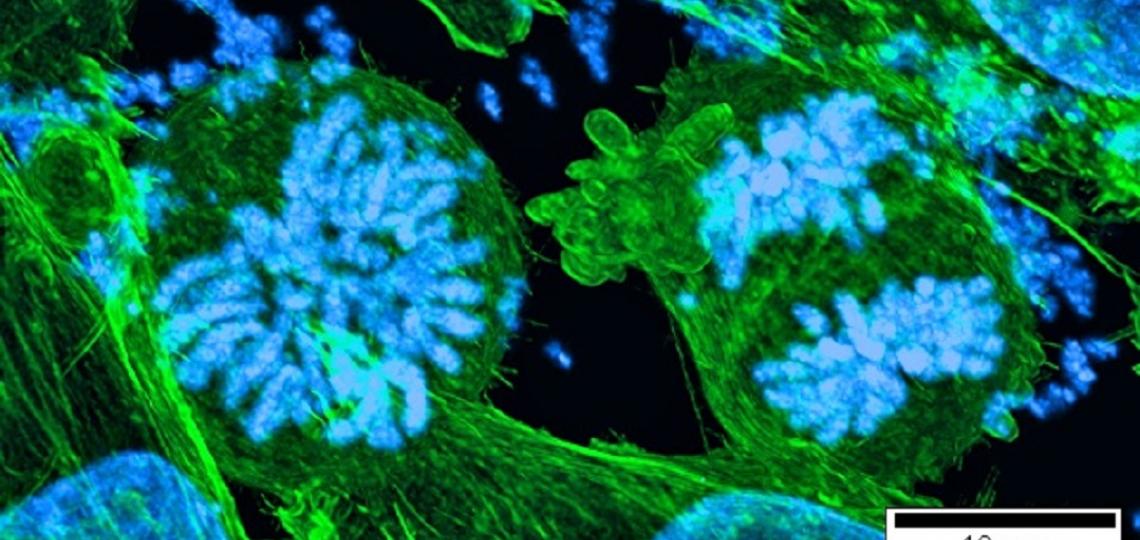 Content
"If there is something you are interested in that has anything to do with biomedical sciences, there is someone here who does it or knows somebody who does. There is an astounding number of labs here which offers a lot of opportunity for collaboration." - Rachel Curry, Ph.D. Student
Heading
Cancer and Cell Biology Research Resources
Description
As you begin your career in research it is impossible to predict where your investigations will lead. Therefore, it is essential to have access to diverse resources, including equipment but also experienced individuals available to help you identify the resources you need and master their use.
Special facilities important to research in cancer and cell biology include core laboratories for recombinant DNA research, histopathology, multiple tissue culture facilities, laser scanning confocal microscopy, high throughput fluorescent microscopy, deconvolution microscopy, transmission and scanning electron microscopy, mass spectrometry, computer facilities for structural/computational biology, baculovirus/monoclonal antibody production, large and small scale immunoisolation of protein complexes and viral vector production. 

A modern transgenic mouse facility provides state-of-the-art technology to generate transgenic and knockout mutant mouse models that are used by many faculty and students. The high level of cooperation among the various departments and centers at BCM and the institutions of the Houston scientific community provide access to additional facilities.
Media Component
Credit
Cell Press
Content
Dr. Margaret Goodell and M.D./Ph.D. student, Joanne Ino Hsu, discuss their findings that showed cytotoxic chemotherapies put patients at risk for future hematopoietic malignancies.
Content
Dr. Xiang Zhang explains how his paper published in Nature could change the way researchers look at anti-cancer therapies.