Master
Media Component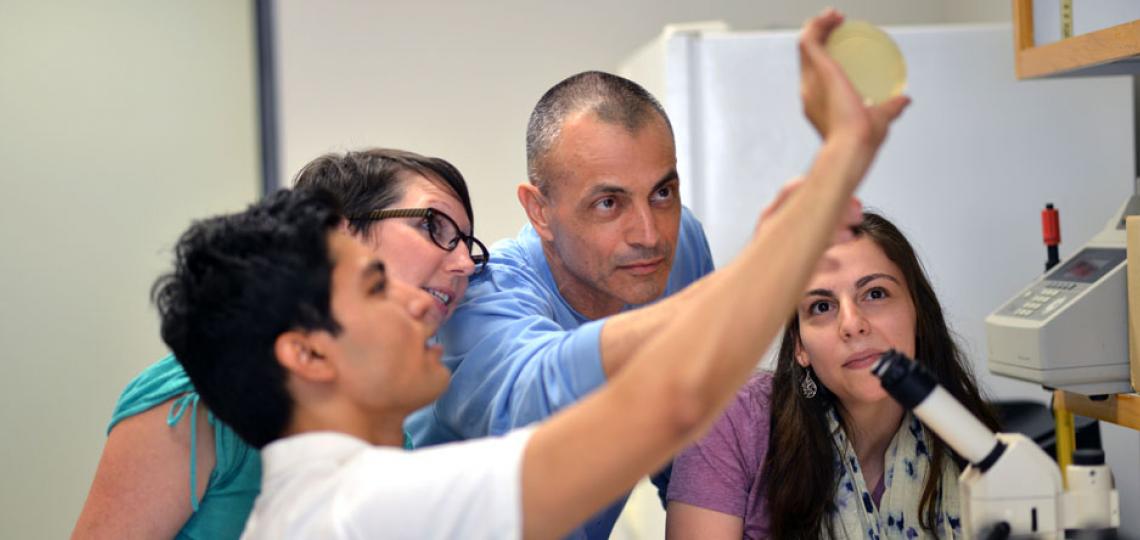 Content
The support and guidance of their faculty mentors is critical to the success of a postdoctoral researcher both in their training and their future career. The Office of Postdoctoral Affairs provides the resources and support faculty mentors need to help their trainees succeed.
Heading
Postdoctoral Affairs Information for Faculty Mentors
Content
The Office of Postdoctoral Affairs is here to help both faculty mentors and postdoctoral appointees during the postdoc's training period. The Office of Postdoctoral Affairs is responsible for:
Processing all postdoctoral appointments
Maintaining an active postdoctoral database
Managing the new postdoctoral onboarding process with the Baylor Department of Human Resources
Providing guidance on postdoctoral policies and procedures
Internal and external reporting
Heading
Postdoctoral Appointments
Content
Mentoring is key to the success of postdocs and their career development. Baylor College of Medicine is committed to supporting faculty mentors in providing a meaningful postdoctoral training experience.
Postdoctoral researchers at Baylor are defined as follows:
A postdoctoral fellow is a research postdoctoral who receives a stipend from a specific fellowship or traineeship to support their training at Baylor College of Medicine.
A postdoctoral associate is a research postdoctoral who receives a stipend through grants or other funds that are not specifically designated fellowships or traineeships.
A visiting postdoctoral fellow is a research postdoctoral who holds a primary appointment at another institution but is visiting Baylor College of Medicine for research training. Visiting postdoctoral fellows receive a stipend and benefits from their primary institution.
Heading
Training and Research Grants
Content
PIs are required, on all NIH grants, to describe how IDPs are used to help manage the training and career development of postdoctoral associates and fellows. The IDP process developed by the college and used by our postdocs will help faculty mentors complete progress reports for training and research grants.
See the IDP section for more information regarding the IDP process.
Heading
Mentor-Mentee Compact
Content
Baylor College of Medicine has adopted the AAMC Compact Between Postdoctoral Appointees and Their Mentors. The compact is a guide about the responsibilities of both the mentor and mentee.
Heading
Individual Development Plans
Content
The IDP helps the postdoc and mentor set clear expectations and identify milestones to help the trainee achieve specific research objectives in the areas of publications, presentations, and science. Learn more.