Master
Description
From the beginning of the graduate school experience through graduation and beyond, our students are encouraged to think deeply about their career choices. Many students begin a Ph.D. program envisioning a lifetime spent in an academic institution focused on research and teaching. For others, career ambitions lie along alternate pathways in business, industry, consulting, law and more. Our students are able to take advantage of all the resources of Baylor College of Medicine as well as those of other institutions within and around the Texas Medical Center to pursue your interests and determine which career path is right for you.
Terms

Item Definition
Teaching assistantships are not required of our graduate students, but for those who are interested in acquiring teaching skills during their studies can take advantage of opportunities offered by the Graduate School.  These include: serving as a teaching assistant in a graduate course (which includes required enrollment in our Graduate Teaching Practicum course), additional electives in teaching and leadership skills, and the opportunity to mentor and/or tutor students in our undergraduate & post-baccalaureate programs.

Item Definition
Students can choose to pursue additional education programs resulting in certificates of added qualification (CAQ).  Students who are interested in an in-depth introduction to the area of clinical translational research can pursue the CTR-CAQ (starting in the second or third year) which provides both instructional and clinical experience.  BCM faculty and fellows also have the opportunity to pursue a CAQ in clinical investigation.   

Item Definition
BCM offers Team Launch, designed to teach interprofessional and interdisciplinary learners—how to participate as successful members of highly effective teams. This includes Launch Pad, an innovative course designed to provide learners with in-depth exposure to and training in critical teamwork skills. The course provides learners with a foundational framework for participating as effective team members

Item Definition
Through the inter-institutional agreement of the Gulf Coast Consortia, our students have the opportunity to enroll in graduate courses and earn credit at several outstanding institutions in the area without the need for admissions applications or paying external tuition costs.  Full details are found on the Inter-Institutional Registration Form. 
Rice University
University of Texas Health Science Center-Houston
University of Texas Medical Branch
University of Houston
Texas A&M University Institute of
Biosciences & Technology

Item Definition
Graduate programs, departments and research centers host frequent seminars and journals clubs through which students continue to build their knowledge base. 
Content
"After I graduate I want to work to bridge the gap between bench and clinical research in order to influence public health. Earning a public health certificate from UT is helping me work toward this goal." - Brittany Armstrong, Ph.D. Student
Heading
Career Development
Content
Workshops, seminars and courses offered through the Career Development Center help students explore the many career paths open to individuals with a Ph.D. The Center's experienced staff helps students find opportunities to gain experience and build connections that match their career interests. They also work one-on-one with students to help them define and reach their goals.
Media Component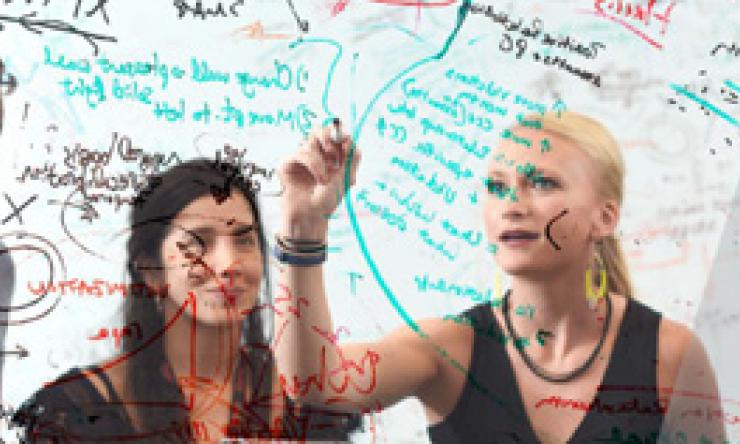 Heading
Supporting Your Success