Master
Heading
International Applicants
Content
How do applicants calculate GPAs from international institutions?
All GPA's must be converted to the 4.0 scale. You can find GPA conversion calculators online or have evaluation service conduct one for you. However, we do not require a transcript evaluation and your own conversion will suffice.
Do international applicants need a transcript evaluation?
Transcript evaluations are optional. However, you may be required to submit one from an accredited transcript evaluation service if your final, official transcript does not list your major of study, the degree earned, and the date the degree was conferred. 
How do I receive an English proficiency exam exemption?
Please review the English proficiency policy.
Heading
Application Process
Content
Does the graduate school use cut off scores for GPA?
No. We utilize a holistic approach to reviewing your application. This means all items submitted are evaluated and taken into consideration when making admissions decisions, including GPA, letters of recommendation, research experience, and motivation.
How do I determine which courses count toward the Science GPA in my application?
Include any courses taken within chemistry, physics, biology or math. However, this should be determined individually by each applicant.
Do I need to submit my official transcripts and test scores upon submission of the application?
No. You can upload unofficial copies of your transcripts and enter unofficial test scores into the online application. This will enable the programs to conduct an initial review of your application. You would not be required to submit an official transcript or test score unless you accept an offered position.  The official documents must be submitted prior to your matriculation.
Does the graduate school accept paper or electronic transcripts?
We accept both. Please check with your previous institution to determine if they send official transcripts via paper or electronic. If paper, please have them mail a sealed copy to the address below. Electronic copies* should be sent by the institution to gradappboss@bcm.edu
Graduate School of Biomedical Sciences - Admissions
Baylor College of Medicine, One Baylor Plaza
MS Code BCM215
Houston, Texas 77030
The Graduate School of Biomedical Sciences recommends utilizing e-SCRIP or Parchment electronic transcripts services.
*Please note Clearinghouse electronic transcripts are only available for 30 days, and you may be required to submit another official copy at another time.
How do I enter research experience dates that are currently ongoing?
Enter the end date as today's date and explain in your research statement that the research is currently ongoing.
Can my letter of recommendation request be sent prior to submitting the application?
No, you must submit your application in order for the request to be sent to your recommender.
Do all of my application items need to be received by the posted deadlines for consideration?
No, you just need to submit your application by the posted deadline. Items such as your letters of recommendation may come after the deadline has passed.
What if I need to change information on the application after submission?
You may contact gradappboss@bcm.edu to make those changes.
How can I find out the status of my application?
Applicants can check the status of their application through the application portal.
How is the graduate school handling admissions reviews as it relates to changes in grading policy due to COVID-19?
Please see our COVID-19 statement on admissions reviews.
Do I need to find a research supervisor (PI) prior to applying?
No, this is not required. During your first year in the program, you will have three to five lab rotations to assist you with the lab selection process.
Content
Is this GRE required?
The GRE is no longer required to apply for any of the graduate school programs. However, if you apply to the Neuroscience or Quantitative & Computational Biosciences programs, you have the option of submitting GRE scores.
Content
Wondering where you'll live while in graduate school? America's fourth largest and most diverse city offers abundant options for affordable housing. Use cost of living calculators to see how far your stipend will stretch and explore Houston neighborhoods.
View housing options
Media Component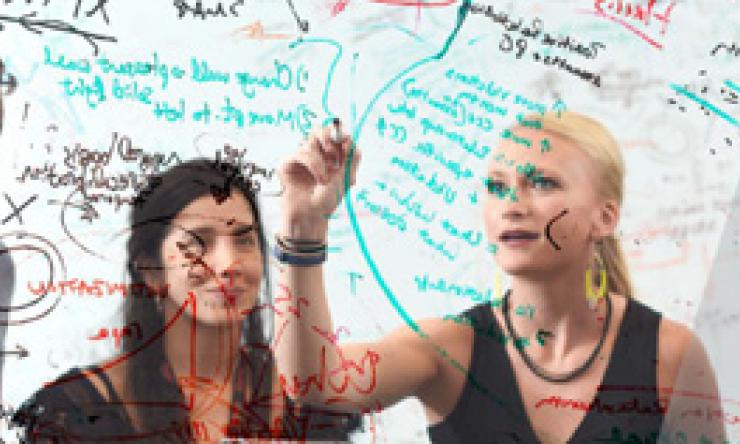 Heading
Supporting Your Success