Master
Media Component
Content
The Tissue Culture Lab provides a shared resource with instrumentation and expertise to support the establishment and maintenance of cell cultures as invitro models for a variety of tissues.
Content
The resource is comprised of three shared laboratory spaces that are maintained exclusively for cell culture work. There are two smaller laboratories that each have two biological safety cabinets, water-jacketed, tissue culture incubators, inverted microscopes, clinical centrifuges, water baths, and refrigerator/freezers. A larger facility has essentially the same equipment but with three biological safety cabinets and a larger number of incubators.
Media Component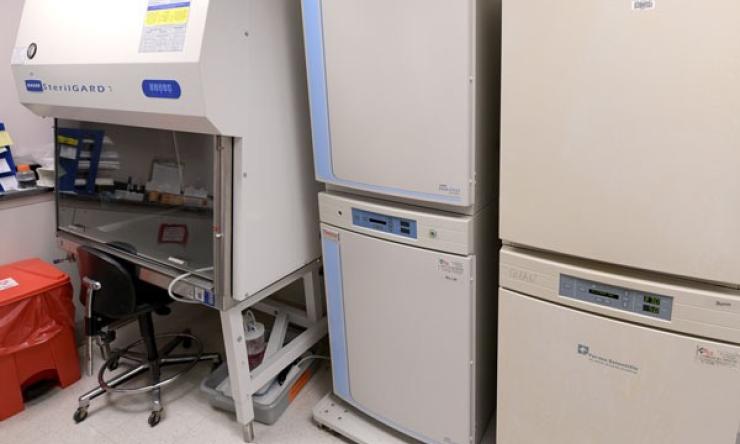 Heading
Biological Cabinets
Content
Biological cabinets that are available to users by reserving time on the tissue culture calendar. Incubators are to be provided by users who wish to use the resource.
Media Component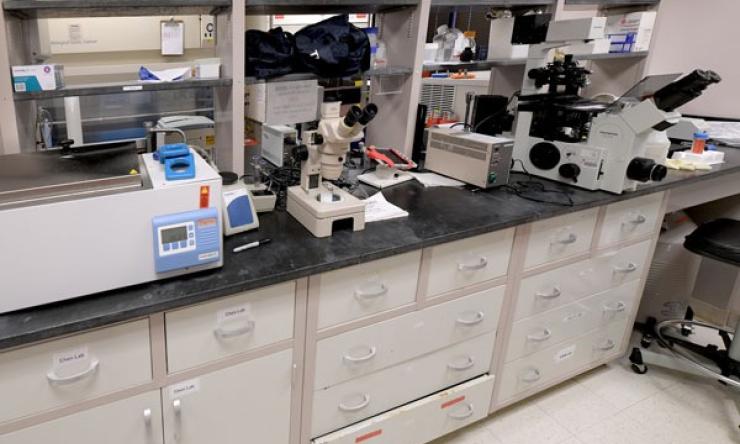 Heading
Microscopes and Water Bath
Content
The lab equipment includes inverted microscopes and a shaking water bath. Digital images of live cells can be obtained.
Content
View a list of the Tissue Culture Lab members and support personnel.
View Members
Content
View protocols, policies and guidelines for use of equipment in the Tissue Culture Lab.
View information