Master
Media Component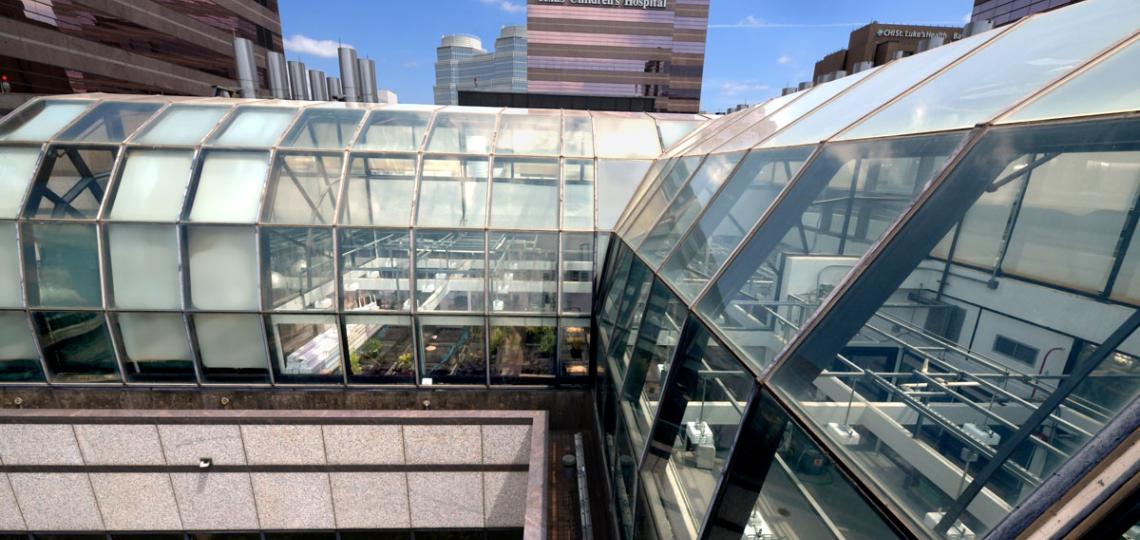 Content
The plant greenhouse span 2,200 square feet and is located on the 11th floor of the CNRC. This space is dedicated to the growing of the larger plant models and crops for the study of nutrient uptake, transport, and partitioning as a means of improving food crops.
Media Component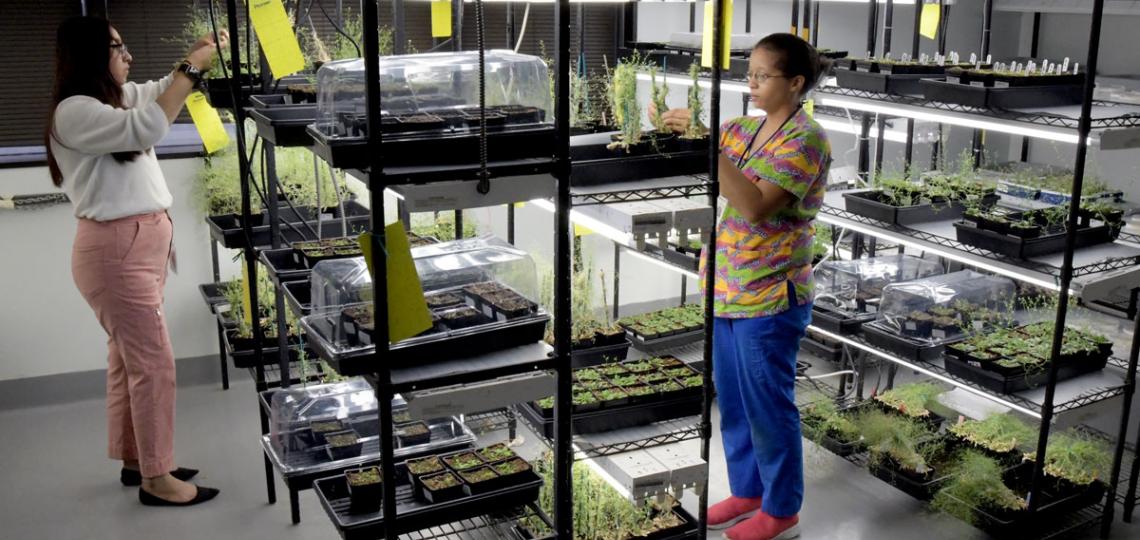 Heading
Arabidopsis Growth Room
Content
Space has been dedicated to the growth of the plant model Arabidopsis which is the most widely studied plant in modern biology. Attributes such as its short generation time, small size, small genome size, self-pollination, and prolific seed production make this plant ideal for genetic studies.
Media Component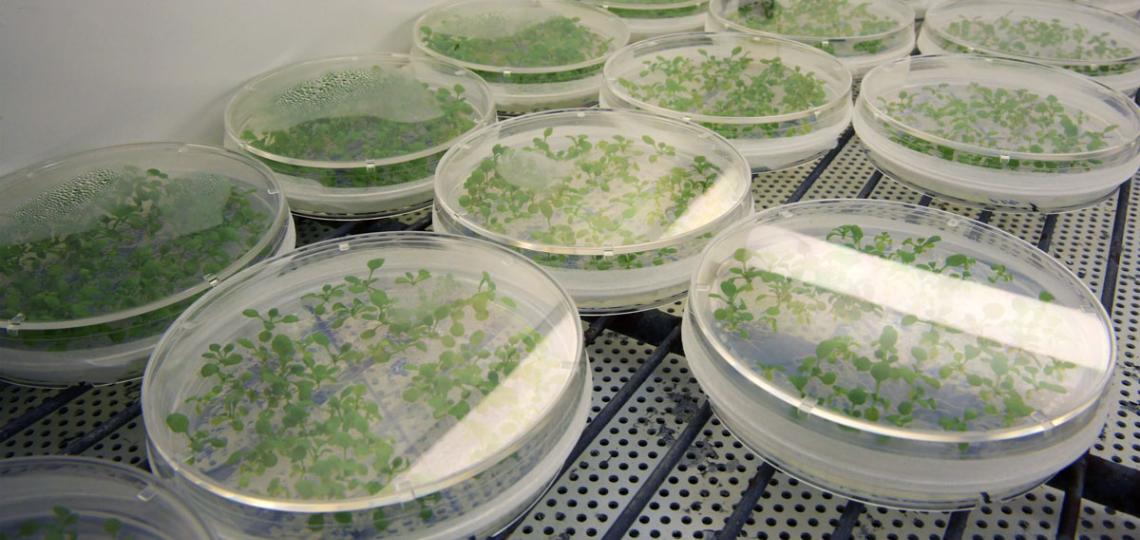 Heading
Plant Tissue Culture/Growth Chambers
Content
Plant tissue culture facilities are available for the culturing of plants cells, seeds, and explants on chemically defined synthetic nutrient media under sterile and controlled conditions. Plant tissue culture allows scientist to investigate biochemical pathways and manipulate genetically inheritable traits in model and crop systems.
Media Component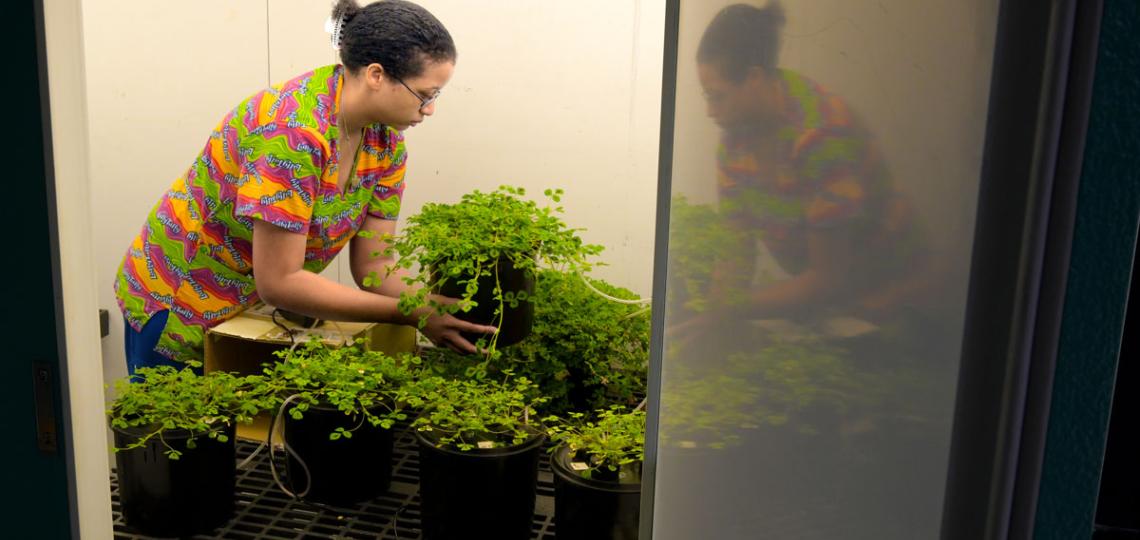 Content
CNRC plant scientists growing plants in hydroponics (a water-based mineral nutrient solution) instead of soil. This system allows researchers to add labeled minerals and other nutrients to the hydroponic solution which are taken up by the plants. Special instrumentation allows the tracing of the labeled mineral or nutrient within the plant and within the animal that has consumed the labeled plant food