Master
Content
The postdoctoral research training program at the Children's Nutrition Research Center is designed for individuals with M.D. and/or Ph.D. training in general pediatrics, obstetrics or other areas of medicine and/or virtually any biological discipline that may have an effect on the nutritional well-being of mothers and children.
Media Component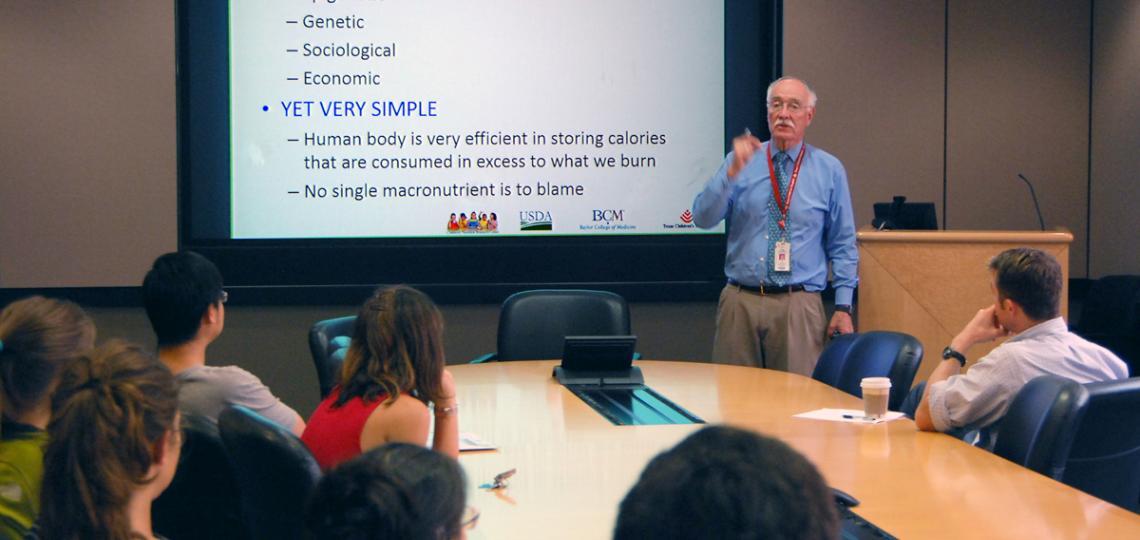 Content
The CNRC Postdoc Seminar meets Tuesdays at noon and includes presentations by our postdocs, a monthly faculty lecture, and monthly journal club meetings.
For the most recent schedule please contact Sheza Darr (sheza.darr@bcm.edu).