Master
Media Component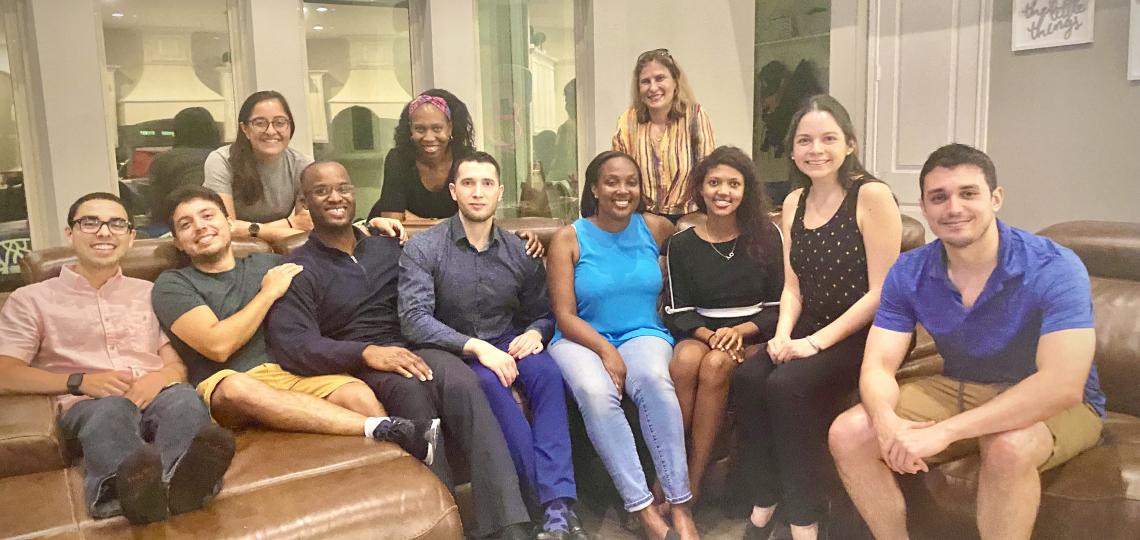 Heading
About the Diversity Council
Content
The Internal Medicine Diversity Council was established to enhance the field of medicine through the recruitment of underrepresented minorities, development of diversity educational opportunities, provision of advocacy and involvement within our institution and communities, and promotion of diversity research.
We define diversity to the broadest extent including but not limited to race, ethnicity, culture, religion, gender, sexual orientation and mental or physical abilities.
Content
Recruitment
IMDC aims to build a diverse housestaff to ensure high quality medical education. We believe that when we recruit residents who are underrepresented in medicine or have unique backgrounds and experiences, we elevate and enrich our learning experience as well as the care we provide for our patients.
Advocacy and Outreach
IMDC aims to be a vocal advocate for our underserved and vulnerable patient populations. This council aims to develop learning service projects and advocacy tools to make our greater communities stronger and healthier.
Education
IMDC aims to develop and implement diversity education for housestaff and medical students. We seek to raise awareness of our biases and improve our skills in culturally conscious medical practice.
Research
IMDC hopes to promote active diversity research at our institution and provide opportunities for housestaff to work towards sustained improvement in all of our diversity efforts.
Community Building
IMDC seeks to organize events that encourage professional development and togetherness among our diverse residents and faculty. By strengthening our own professional communities, we believe that we can better advance our common goal of equity and just care.
LGBT
IMDC seeks to represent our large LGBT resident community in advancing recruitment, advocacy and outreach, education, research and community building within our program. We seek to continue our programming including organizing for Houston Pride, professional development events, LGBT health education opportunities and advocating on behalf of our patients, students, residents, and staff.
Heading
Office of Community Engagement & Health Equity
Content
Baylor College of Medicine fosters diversity as a prerequisite to accomplishing our institutional mission and setting standards for excellence in training healthcare providers and providing patient-centered care.
Learn more