Master
Media Component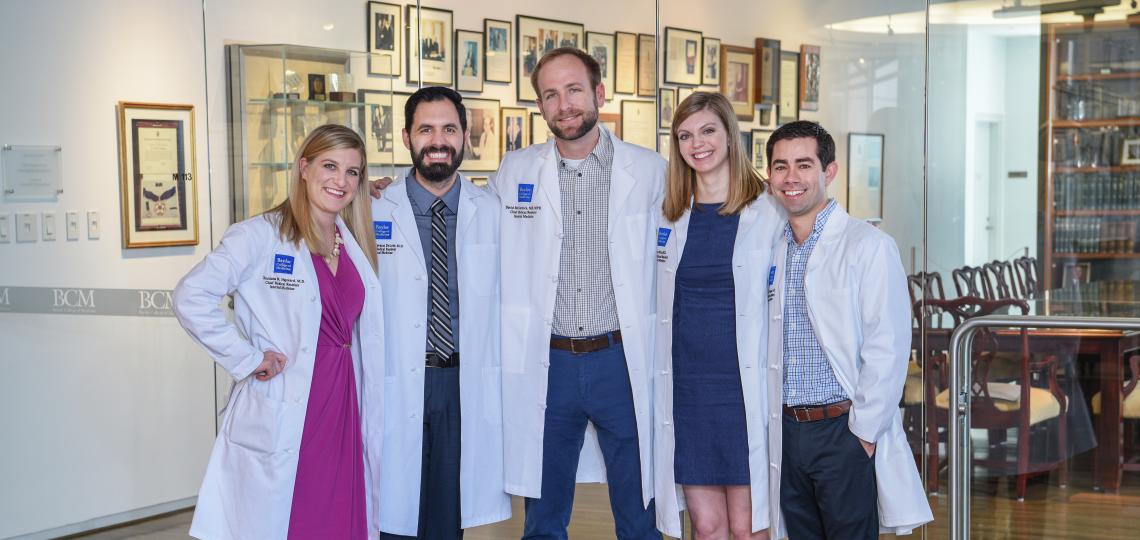 Content
Chief Medical Residents 2019-2020
Heading
Message from Chief Medical Residents
Content
Hello, future interns!
Thank you for your interest in the Baylor College of Medicine Internal Medicine Residency! We look forward to meeting you and sharing our love of Baylor College of Medicine.
Our experiences as residents and now as chief residents have taught us many things about this program, and we would love to highlight a few important aspects. First and foremost, our program includes an incredibly diverse and unique training experience across four distinct hospitals with a wide variety of patient populations. From the county hospital Ben Taub to the world-renowned MD Anderson Cancer Center to our academic center of Baylor St. Luke's to the Veterans Affairs hospital, we have it all! And even more importantly, they're all located nearby, within the largest medical center in the world – the Texas Medical Center.
Regardless of the hospital site, our residents' and faculty's strong sense of dedication to equitable health care for all has been a central part of our patient care mission. Recruiting diverse physicians into our residency program is also critical to this mission including but not limited to those who identify as underrepresented minorities, LGBTQ, or religious minorities. With faculty across numerous institutions in the Texas Medical Center, clinical research opportunities abound with many residents creating, publishing, and presenting their work both regionally and nationally. Additionally, our program has a strong spirit of education as seen in our daily morning reports, noon conferences, and academic days. We truly see our residents as teachers and provide opportunities both in our regular curriculum as well as in electives including our Academy of Resident Educators lecture series and our medical education research elective. Lastly, we have many resident-driven groups and committees to get involved with, including our Wellness Committee, Recruitment Committee, Advocacy Committee, and Diversity Council to name just a few!
As best as we can summarize these features though, the heart of our program is truly our residents. They are some of the most hardworking, compassionate, creative, innovative, friendly, and passionate folks you'll meet, and they inspire us every day. We feel so fortunate to be products of this program and even more so to be able to give back this extra year.
If you ever have any questions, please feel free to reach out to any of us. We can't wait to meet you and show you the many reasons to love Baylor College of Medicine!
Sincerely,
Christiana, David, Diana, Jeff, and Roberto