Master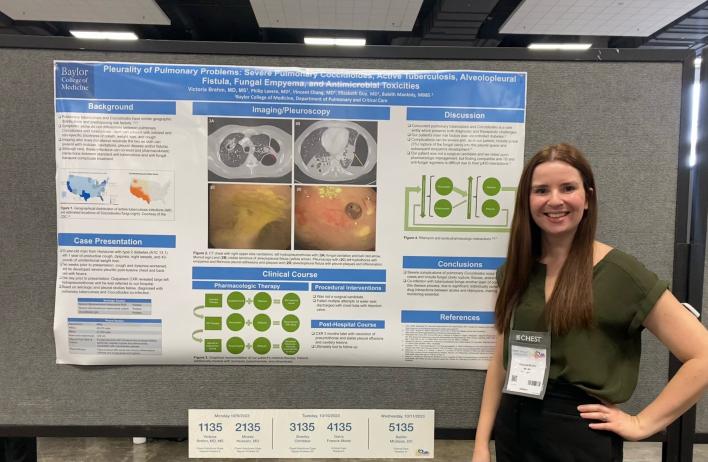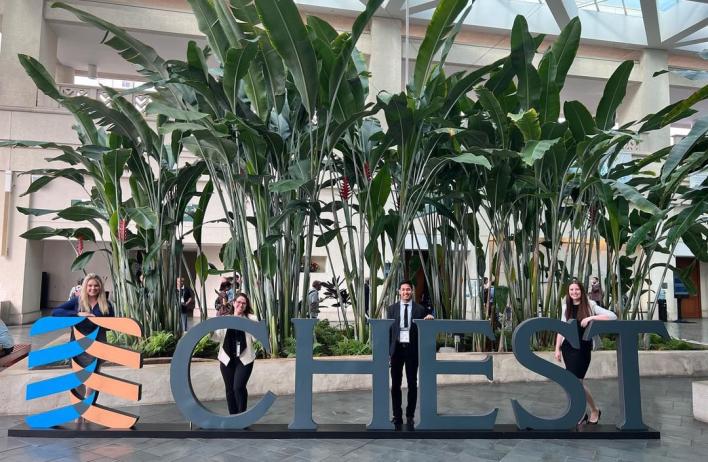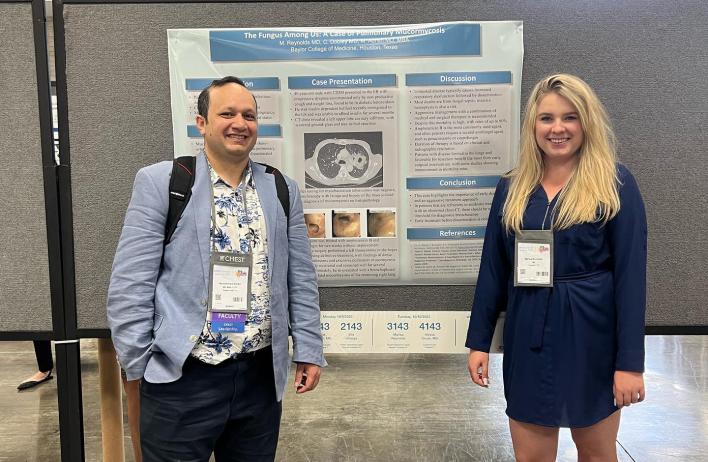 Content
Due to our location in the Texas Medical Center, residents have access to many research opportunities, from translational work to clinical studies. Starting in intern year, faculty advisors help residents to identify and connect with research mentors in their area of interest. This personal approach to forming research connections allows for fruitful and enduring collaborations.
During the PGY2 and PGY3 year, residents may opt to do a one-month clinical research in which they dedicate time to collect data, analyze results, and prepare abstracts and submissions. 
Our residents present their research at regional, national, and international conferences, publish in peer-reviewed journals, and make lifelong connections with colleagues in their field of interest. The program supports conference travel with funding available to each resident. In the 2022-2023 academic year, some of the conferences residents presented at were: 
American College of Gastroenterology
American Heart Association
American College of Cardiology 
American College of Physicians
IDWeek
The Liver Meeting
Gerontology Society
American Society of Hematology
Society of General Internal Medicine
Osteoarthritis Research Society International
Society of Hospital Medicine
International Society for Heart and Lung Transplantation
American Thoracic Society
American Society of Clinical Oncology
Heading
BCM Department of Medicine Housestaff Research Symposium
Content
The annual BCM Department of Medicine Housestaff Research Symposium provides trainees an opportunity to virtually present clinical research, medical education or QI scholarship, or clinical vignettes for guests and judges to review. BCM IM residents frequently take home awards!
View Site